Claudia Winkleman reveals surprising secret to her happy marriage
Amazing!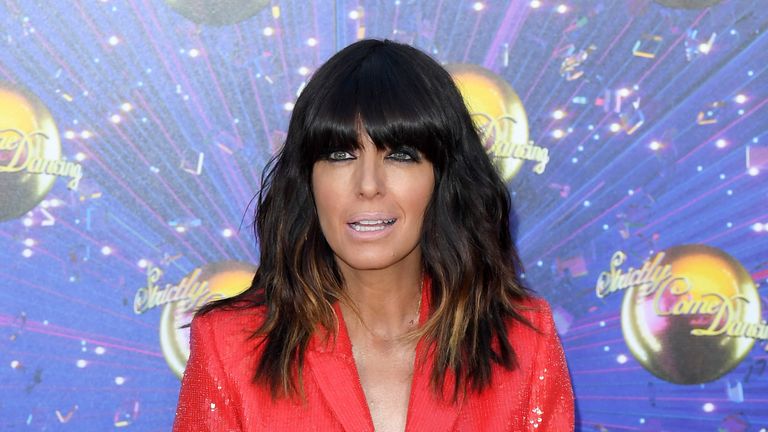 (Image credit: Getty Images)
Claudia Winkleman has confirmed never sewing a button on her husband's shirt is the reason for their happy marriage. 
The Strictly Come Dancing host is coming into her 21st year of marriage to Danish husband, Kris Thykier, and has confessed there's one important hack behind their long and happy union – never committing to the stereotypical gender roles. 
Claudia, 49 – who made her Radio 2 Saturday morning show debut this week – told The Sun, "Kris is very Danish in his ways. 
"So it's not up to me to make dinner, it's not up to me to make lunch and it's not up to him to take the kids outside to play catch.
More from Woman&Home:
"In 20 years of marriage he has not once asked me what's for dinner. I married a feminist, my mum wouldn't have let me not."
Although lockdown has put pressure on marriages up and down the country, Claudia and Kris – who have three children, Jake, 17, Matilda, 14, and Arthur, nine – are still going strong. 
"He makes the bed better than me. He is tidier when it comes to the kids' bath time. He gets them to school on time and makes a magnificent chicken. I have never, ever sewn on one of his buttons, he is just better at it. 
"I have no idea why or how we're still together. I just think he has never expected me to do the house stuff and the kids stuff while he waltzes in to the office."
Claudia has replaced Graham Norton as BBC Radio 2's Saturday morning host, and previously revealed she was "gobsmacked" at the opportunity.
"I'm not often speechless but the chance to be with the wonderful Radio 2 listeners every Saturday has left me, quite frankly, gobsmacked," Claudia confessed. 
"I hope my voice comes back in time for the first show as I can no longer simply rely on a fake tan and a fringe."
Before her first show on Saturday, Claudia revealed she'd barely slept for nerves. 
Alongside a selfie, she said, "First show. 10am @bbcradio2 please join us. I slept for under six minutes…."
Georgia studied Print Journalism at university in Nottingham, England before going on to work on several leading celebrity magazines, as well as freelance writing for international magazine Grazia Middle East. An enthusiastic, hard-working and ambitious writer, Georgia recently launched her own communications consultancy, farq media. As Director and Founder, Georgia helps businesses with their Public Relations strategy, as well as influencer and celebrity marketing. She also represents several influencers of her own. She lives with this motto in mind; "if your dreams don't scare you, they aren't big enough."