Everything We Know About France's New First Lady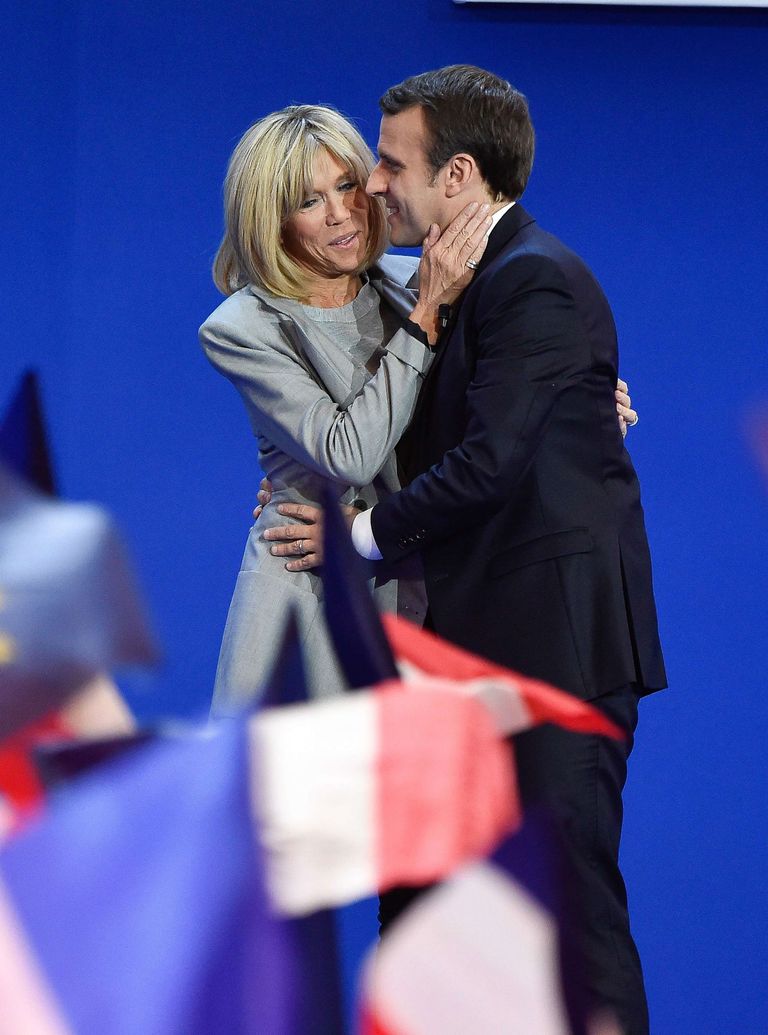 (Image credit: Rex Features (Shutterstock))
By Amy Hunt
The French presidential election is now over, and it's been announced centre-Left candidate Emmanuel Macron will be the new president of France.
Up against National Front leader Marine Le Pen, Emmanuel, and his wife Brigitte Trogneux, are now celebrating the news that they will soon be entering the French office, after Macron's inauguration on Sunday 14th May.
But what we want to know is, who is the woman that is set to become France's new First Lady?
Well, Brigitte Trogneux and Emmanuel Macron have been married for ten years, and she's 25 years older than him - he is 39, and she is 64 years old. The pair actually met first in a theatre class, at a Jesuit school in Amiens, where she was a teacher, and he was a pupil. Remarkably, it seemed he even knew then that she was the woman he was meant to be with. She told a magazine last year, "At the age of 17, Emmanuel said to me, 'Whatever you do, I will marry you!'"
Before the pair got together though, Brigitte was married, and has three children from that marriage. In fact, her youngest child, 30-year-old Tiphanie Auziere, has been a major part of Emmanuel's political campaign.
Brigitte is a long-term teacher, originally leading French and Latin classes, and later teaching preparatory classes at the Catholic private high school of Saint-Louis-de-Gonzague in France.
However, teaching isn't her family heritage - her parents were in something quite different, and it seems they were pretty good at it too. According to a French newspaper, her family is well known in the North of France for their family chocolate business, which is now led by her nephew.
In 2015 however, given her husband's accelerating career, Brigitte decided to dedicate herself to him and his work. She became involved in politics, and now regularly supports him whilst out on his duties - seen most recently at the first round of elections.
(Emmanuel and Brigitte celebrating his win in the first round of elections on 23rd April)
But she won't stop at simply being her husband's arm candy. Oh no, now Emmanuel has taken residence as France's new Prime Minister, Brigitte will likely play a role in his government. Reportedly, Macron said, "If I'm elected - no, sorry, when we are elected - she will be there, with a role, and a place. I owe her a lot, she helped make me who I am."
The pairing is an interesting one. Typically, we're used to seeing older men in a position of power, with their younger wives alongside them. So it's refreshing to see a couple where the roles are reversed, with the older, female spouse leading the way.
We look forward to seeing Brigitte in office!