7 shows like Criminal Minds that I love to watch as a crime drama fanatic
There are some stand-out shows like Criminal Minds I can't help watching again and again, but have you seen all of these intense crime dramas?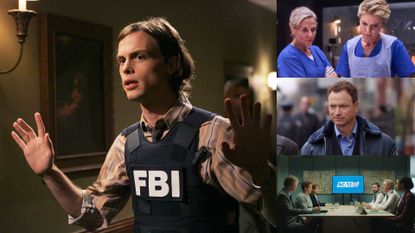 (Image credit: Future// Image credits left-right, top-bottom: Image 1: Moviestore Collection Ltd / Alamy Stock Photo// Image 2: BBC/David Emery// Image 3: Moviestore Collection Ltd / Alamy Stock Photo// Image 4: BBC/World Productions)
woman&home newsletter
Sign up to our free daily email for the latest royal and entertainment news, interesting opinion, expert advice on styling and beauty trends, and no-nonsense guides to the health and wellness questions you want answered.
Thank you for signing up to . You will receive a verification email shortly.
There was a problem. Please refresh the page and try again.
There are plenty of shows like Criminal Minds out there but there are seven very special ones that stand-out as my go-to crime dramas time after time.
From the moment I heard Criminal Minds was leaving Netflix I raced to find where I could continue watching and within a few weeks I'd finished it all. Now I've seen the opening episodes of the reboot too and know everything from who Rossi lost in Criminal Minds to why Spencer Reid is in Criminal Minds but not Evolution. This isn't surprising - name a crime drama or police procedural, I've probably watched it!
If dark twists, surprising reveals and fast-paced forensics are what you're selling, I'm officially sold - and you can bet I'll be remarking on clues I've spotted out loud as I watch. There are so many series that'll give you the Criminal Minds vibes whilst you wait for more reboot episodes.
So without further ado, here are my top 7 shows like Criminal Minds that I love to watch again and again and why they're my crime drama staples…
CSI
Whilst this might not be the main point fans of Criminal Minds praise about the show, I can't help loving the almost themed nature of some episodes. Put it this way, by now I can pretty much tell the entire plot of each episode from the initial set up and some are more out-there than others. This is something the entire CSI franchise also excels in whether it's focusing on a murder at a Debutante Ball in New York to a monk found dead in the desert.
My personal favorite is CSI: New York fronted by the ever-brilliant Gary Sinise as Crime Lab Head Mac Taylor. This is closely followed by the original Crime Scene Investigation AKA the one set in Vegas - not to be confused with the 2021 follow-up CSI: Vegas which is good but not quite as magical for me. Plus the original CSI even had several guest appearances by Taylor Swift! And if you love a yellow-tinted filter to sunshine-up the dark events then CSI Miami is worth a watch.
Analysis is the name of the game for this franchise just like it is for Criminal Minds and each spin-off of CSI knows how to pack in the action and keep it balanced with intricate detail.
Admittedly some of the shocking reveals and amazing discoveries could seem a little far-fetched but the same could possibly be said for Criminal Minds and I couldn't love it more!
The moment the original CSI shows were canceled was a dark day for me so it's great that CSI: New York (opens in new tab), CSI: Crime Scene Investigation (opens in new tab), CSI Miami (opens in new tab) and the new CSI: Vegas (opens in new tab) are ready and waiting for you if you have a Paramount+ subscription.
---
Numb3rs
Speaking of far-fetched, Numb3rs might not sound like it has the most plausible of premises to make it on to my shows like Criminal Minds watch-list but who knew math was the answer to pretty much any problem, even murder? Suspend your disbelief and get sucked in by the sheer brilliance of CalSci Professor Charlie Eppes. He brings the brains whilst his brother Don brings the brawn, the team and the weapons as an FBI agent.
Charlie uses mathematical theory and analysis to spot patterns none of the FBI agents (or frankly anyone in real-life) would've spotted at crime scenes. Academic by day and FBI consultant by day and night, Charlie solves major violent crimes and Don puts the bad guys behind bars. Judd Hirsch's performance as their father Alan who couldn't be more proud of his two very different sons is a special highlight.
Numb3rs came to an end in 2010 after running for five years and so there's plenty of time to grow seriously attached to the FBI team and the Eppes brothers throughout the six seasons. That close-knit team dynamic is a highlight of Criminal Minds and it's just as watchable here.
Numb3rs is available to buy on Amazon Prime Video (opens in new tab).
---
Vienna Blood
As the name would suggest this BBC drama is set in Vienna and there is, you guessed it, blood for the thriller lovers out there who don't mind a bit of gore in their dark dramas. But whilst the gore-factor is something I do consider, this is one of those shows like Criminal Minds that I love because of the psychological element.
Getting inside the likes of Emily Prentiss and Spencer's heads in Criminal Minds to try and see the workings of a serial killer or child kidnappers mind is disturbingly fascinating and in Vienna Blood we have junior doctor-turned-Freudian-analyst Max Liebermann to give us the key to the killers' psyche.
Vienna Blood is set in 20th century Austria and across two seasons the plot edges nearer and nearer to the start of the second world war, never shying away from depicting historical realism such as the rise of anti-Semitism faced by the Liebermann family. Early on Max becomes effectively a consultant for Inspektor Oskar Rheinhardt who at first finds him unbearably irritating - and to be honest, still does by the end even though they form a firm friendship.
Their bond has something of the Sherlock Holmes and John Watson about it (although they'd probably disagree with each other over which one was the true crime-solving genius).
Max uses his Freudian analysis and experience as a doctor to delve into the details, providing clues and pointing at possible suspects for Oskar to interrogate. If you haven't already watched the six episodes of Vienna Blood that have aired so far you're missing out on everything from a very memorable opera scene to Max's catch phrase - "Welcome to the case".
Seasons 1 and 2 of Vienna Blood can be watched via BBC iPlayer (opens in new tab).
---
Silent Witness
Silent Witness stands out amongst my top shows like Criminal Minds because whilst the BAU team focus on profiling unknown suspects (Unsubs) based on what they know about their behavior, the Silent Witness team provide evidence based on bodies. Originally purely focused on pathology as the show went on and the amazing Jack and Clarissa were introduced - thank you, BBC! - it began to cover more forensics generally.
Though that doesn't mean we don't get to see an awful lot of autopsies so if you're squeamish this might not be for you. If, like me, you're not then there are a whopping 25 seasons for you to catch up on.
This includes the 25th anniversary series which left even me asking who is Tom Faulkner in Silent Witness and various other questions as it kept one storyline going across all six episodes. Traditionally Silent Witness covers one story per two episodes - another point of difference with Criminal Minds.
But the forensic details and closely-bonded team are similar. The BBC show even has a will-they-won't-they love story and flirting between firstly Nikki Alexander and Harry Cunningham and then her and Jack Hodgeson (the outcome of which I won't spoil), like we got between Penelope and Morgan and Spencer and JJ. Clever, brilliantly-acted and detail oriented - this should be on your to-watch list!
Seasons 1-25 of Silent Witness can be watched via BBC iPlayer (opens in new tab).
---
The Mentalist
The Mentalist is another one of the shows like Criminal Minds. I can't help re-watching, re-researching, re-watching again - you get the picture. There's so much to remember or notice when you watch it a second time and if you're anything like me you won't be able to help yourself once you meet charismatic Patrick Jane played by Devil Wears Prada star Simon Baker.
Originally a fraudulent medium until California serial killer Red John took revenge on Patrick for mocking him and killed his wife and daughter; he is now a consultant for the California Bureau of Investigation.
Of course, his real aim is not only to solve cases but to get his own revenge on Red John by identifying and murdering him using his access to case files. Along the way he helps senior agent Teresa Lisbon and her team put criminals away using his skills. He might've been a fake but he can read people like no other and his perceptive qualities and laser-focus when it comes to hidden tells from suspects is highly useful.
So whilst he isn't a profiler like our faves in Criminal Minds, he does do a similar thing by analyzing their every move and word and unraveling hidden meaning. His quest to track down Red John also heats up across the seasons adding another reason for me to keep coming back to this show.
Seasons 1-7 of The Mentalist are available to buy on an Amazon Prime (opens in new tab).
---
NCIS
You might think when you've watched one acronym-titled show you've seen them all but trust me, you haven't. I will always have a soft-spot for NCIS - which stands for Naval Criminal Investigative Service - especially the earlier seasons. The show now has spinoffs like NCIS: Los Angeles but for me the best is the original where the team is led by the formidable Leroy Jethro Gibbs (played by Mark Harmon), guided by his crucially-important rules.
These range from never involving lawyers to 'your case, your lead' and there's plenty of humor and characters you can't help but be invested in. It's hard not to have favorite character and I never quite got over Tony and Ziva leaving the show, but everyone has their own preferences.
There's also a sense of pride in serving one's country that comes through strongly in NCIS and this is something that crops up in Criminal Minds through the BAU's determination to protect the US and achieve justice. Of course, the Criminal Minds team has a broader scope for their crimes as they aren't limited to navy personnel and families like NCIS.
But I love this focus for the show just as I love how each episode of Criminal Minds is set in a different town or state, keeping it separated in a way.
Seasons 1-18 of NCIS are available to watch with a Paramount+ subscription (opens in new tab).
---
Line of Duty
At first glance Line of Duty might not seem too similar to Criminal Minds, but remember the profiling is only part of the picture for the Paramount+ show. In between the clever workings-out there's also quite a lot of violence, action and interrogation and Line of Duty has plenty of this to keep me entertained.
I love a suspenseful interview between suspect and investigator and Line of Duty delivers this time and time again. This includes one in the much-talked about finale of season 3 leading to explosive final scenes that were arguably never quite topped in the surprise stakes.
By the final season - and I'm still hoping Line of Duty season 7 is happening - the main mystery revolved around the question of who H was in Line of Duty. The villainous H was one of several police officers in league with Organized Crime Gangs or OCGs and it's amazing how corruption spreads. This is a show that kept me guessing without fail every time as I turned armchair detective and though I wasn't always right, Line of Duty *was* always entertaining.
Is it complex? Yes, but no more than Criminal Minds can be at times and don't let that put you off. I have my personal favorite seasons and can't help revisiting them once and a while even though I now know how it ends.
Seasons 1-6 of Line of Duty are available to watch now on BBC iPlayer (opens in new tab) and unfortunately, if you're abroad on vacation you won't be able to watch the show as you normally would at home, thanks to regional restrictions. Luckily there's an easy solution and you can use a VPN to continue watching this hit drama. This is a handy bit of software that changes your IP address so that you can access on-demand content or live TV just as if you were at home.
Our sister site, TechRadar, has tested all of the major VPN services and they rate ExpressVPN (opens in new tab) as the absolute best. They say, "It's compatible with all of your devices, supports most streaming services, and ranks among the fastest. You can even install it on devices like an Amazon Fire TV Stick, Apple TV, Xbox, and PlayStation. So for a one-stop-shop, you can't go wrong with Express."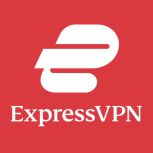 (opens in new tab)
ExpressVPN service | Get 49% off and 3 months FREE (opens in new tab)
Ranked among one of the fastest VPN providers, this risk-free service is also compatible with all of your devices. Enjoy access to almost any streaming service, and if you don't like it there's a 30-day money-back guarantee.
If you've never installed a VPN before, don't worry, it's quick and easy. Just follow these three steps:
Download and install the VPN following ExpressVPN's easy-to-follow instructions.
Once you've installed your VPN, open the app and select your server location as anywhere in the UK.
With your VPN installed and server location set to UK, you can now watch Vienna Blood online.
Emma is a Senior Lifestyle Writer with six years of experience working in digital publishing. Her specialist areas including literature, the British Royal Family and knowing all there is to know about the latest TV shows on the BBC, ITV, Channel 4 and every streaming service out there. When she's not writing about the next unmissable show to add to your to-watch list or delving into royal protocol, you can find Emma cooking and watching yet more crime dramas.