10 Films That Are Guaranteed To Lift Your Spirits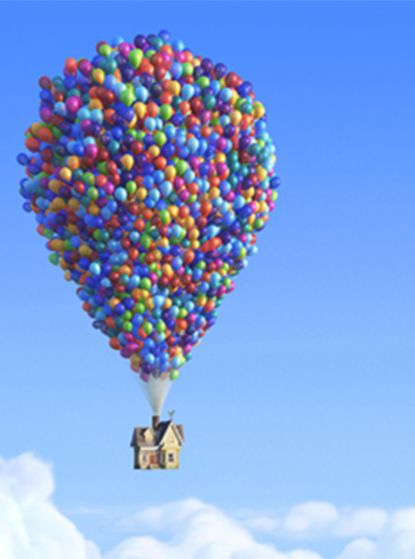 Ever have those days when you're feeling a little down? When all you want to do is curl up in a blanket, make a cup of tea and watch movies all day? Well here are ten films that'll brush those blues away. From animated movies fit for the whole family to mushy romantic comedies, this list has it all...
1. Up
Pixar's Up is a film for all ages. There is love, adventure and lots of giggles. Up will make you laugh, cry and make you realise that it's never too late to fulfil your dreams.
2. The Holiday
If you love the classic romantic comedy, The Holiday is the perfect film for you. Grab a blanket and a cup of tea because The Holiday is guaranteed to become one of your firm film favorites.
3. Pretty Woman
A timeless classic proving that if you give people a chance, you never know how much they can surprise you.
4. My Best Friend's Wedding
You never know what you have until it's gone, or, you never know who you love until they're getting married. Even through all of the nail-biting antics and wedding sabotage, this movie is sure to put a smile on your face.
5. We Bought A Zoo
Based on a true story, this movie has a little bit of something for everyone. Throughout all of the love, loss and cute animals, it's bound to improve your mood.
6. The Way, Way Back
The Way, Way Back is breath of fresh air from the typical coming of age story. With an illustrious cast and comical storyline, this movie is sure to make you laugh.
7. Chef
Being forced to make the same, humdrum dishes every night, chef Carl Casper finally has a meltdown and is fired from his job. Chef is a movie for the whole family, but make sure to have snacks because it's guarantee to make you hungry!
8. 13 Going On 30
Who wouldn't want to want to jump 17 years into the future to see what their life was going to be like? Grab your girlfriends and get ready, because 13 Going On 30 is sure to give you that girl-power feeling.
9. The World's Fastest Indian
When I think of an inspirational sports movie, racing motorbikes in the Salt Flats of Utah isn't exactly what I have in mind. But seeing how this character faces adversity with courage, you can't help but feel inspired.
10. Ferris Bueller's Day Off
With nine school absences, what's one more? With an epic lip-syncing number by Ferris in the annual Von Steuben Day Parade, you'll be inspired to take a day off yourself. So what better way to pull a sicky than to watch a movie about it?