Nearly half of Britons believe that Prince Harry and Meghan have let the Royal family down
A new study has found that half of the British population believe that Prince Harry and Meghan have let down the Royal Family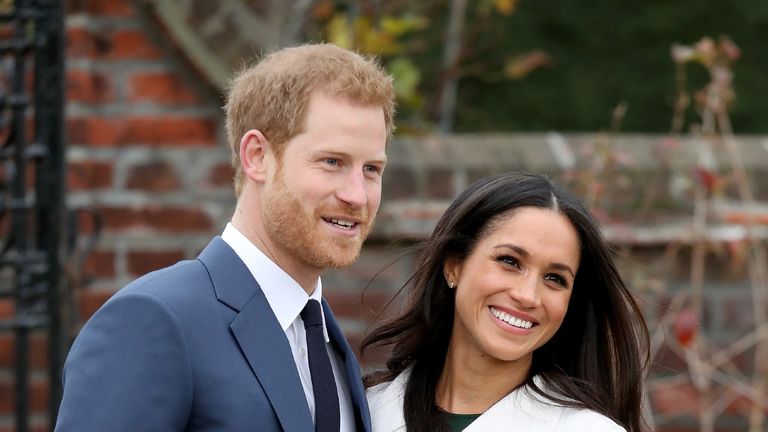 (Image credit: Chris Jackson / Getty Images)
A new study has found that almost half of the British population believe that Prince Harry and Meghan, the Duchess of Sussex, have let down the Royal family.
• The study released by Comres revealed that half of the British population believe that Prince Harry and Meghan have 'let down' the royal family
• This comes after news that the couple are expecting their second child and are stepping back from public life
• This comes after the Royal News that Prince Harry and Meghan Markle are to help rebuild women's shelter in Texas
A poll conducted by Savanta ComRes collected data about the British public's opinions on the royal couple. The survey found that 45% of people believed that Prince Harry and Meghan had let down the royal family. The study also found that 43% of people claim that they think less of the royal couple now than they did last year.
However, the results also showed that 45% of the population also believed that the couple was right to step down from their royal duties.
The British public also seemed unsure whether the Royal family is better off without the couple. 31% said the Royal family was better off without Meghan and Harry, but 30% disagreed and said that the Royal family is better off with the couple.
It was recently announced that Meghan, Duchess of Sussex, is doing a 'tell-all' interview with Oprah Winfrey on CBS. Savanta ComRes asked the British public about their opinions on this interview. More than a third of people, 37%, disapprove of the upcoming interview. However, 24% of people supported the couple's decision to speak out.
These results from Savanta ComRes line up with a YouGov poll that found that 46% of people thought that it was inappropriate that the couple were taking part in an interview. 29% of people surveyed said that it was appropriate, and 25% were unsure how they felt.
Another poll by YouGov asked, "Do you think Prince Harry should or should not be removed from his place in the line of succession, so if it came to it, he would not be eligible to become King?" Of the over 4,000 adults surveyed, 49% said yes. 28% disagreed, and 24% didn't know.
It seems that at the moment, the British public holds a lot of animosity towards the royal couple but is still rather conflicted about what their position should be during these unprecedented times.
The associate director of Savanta ComRes, Chris Hopkins, said that the results suggest a sense of support for the Duke and Duchess of Sussex's actions.
Chris Hopkins said, "Significant proportions of the public – almost half – feel Harry and Meghan have let the Royal Family down, yet back their decision to step away from official Royal life, and therefore there's a sense from this that the public feel this is the best course of action considering the acrimony that's played out over the last few years."