Twiggy reveals her secret to staying so slim - and it's easier than you might think!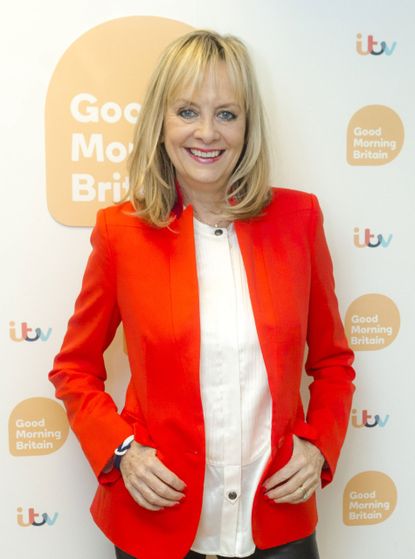 Twiggy - the 68-year-old whose faced defined a generation - is looking and feeling better than ever. But what's her secret?
The sixties icon spoke to us exclusively for our June issue, and revealed just that.
"I could eat anything in my twenties – and I did," she told us. "I would eat a big bar of Fruit & Nut every night.
"Now I think you are what you eat, so I try to buy organic when I can, especially meat, and I love to cook. I love my bread. And I'll have a glass of wine most nights."
It seems her husband, Leigh Lawson, has a part to play, too. "Leigh doesn't have a sweet tooth, so we don't eat lots of puddings at home," she said. "If I feel like something sweet, I'll have two little squares of Green & Black's chocolate at the end of the evening – and that satisfies that sweet longing."
Sounds easy enough to us!
As for diets? They're banned. "I've never dieted; I've always eaten what I wanted. Your body tells you what you need to eat. Healthy eating in moderation is usually the best advice, diet-wise."
She also opened up about her thoughts on ageing – and she's determined to do it naturally.
"I haven't had anything done," she told us. "I think injectables are the things to steer clear of because they make people look so weird. All the stuff pumped into lips and those ball cheek things?"
And when it comes to going under the knife? "I think, if you really feel the need, research if well and get the best surgeon. But we've all seen the ones that don't work. There's something weird when you see these women from the back and think, 'Oh, nice figure,' then she turns around and it's like she's been in a wind tunnel."
We couldn't agree more.
Read the full interview with Twiggy in the June 2018 issue of Woman & Home, on sale now
Stephanie is Editor of Fit&Well. She has previously worked for titles including Now, MSN and Stylist, covering all aspects of women's lifestyle including health and fitness.