This sell-out Marks & Spencer bedding set that sent shoppers wild is coming back in stock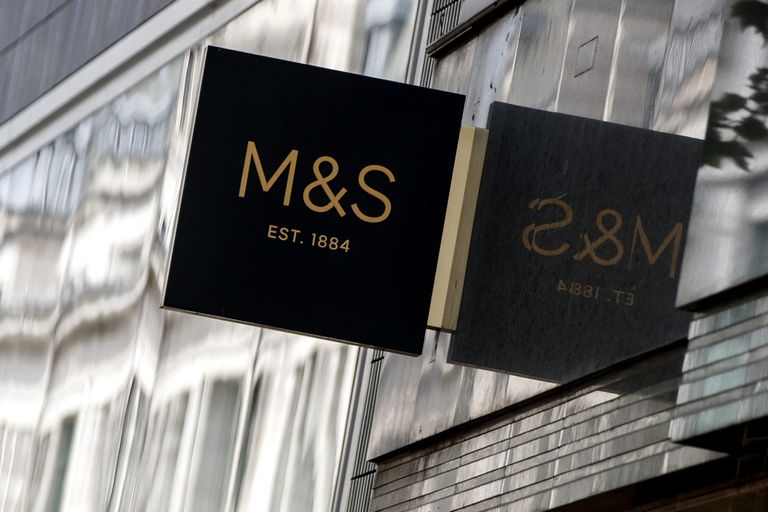 By Amy Hunt
Marks & Spencer certainly know how to produce a popular item.
Be it a sell-out shoe, a dress everyone is coveting, or a tasty dessert that's gone on to be their most popular ever - they sure know what shoppers want!
And the same seems to be true when it comes to homeware, as the high-street hero retailer proved over the Easter weekend.
Before the long Bank Holiday, M&S revealed to their Instagram followers that they were releasing a tropical palm print bedding set, in a lush green and dusty pink colour.
They were offering the set at 20% for a limited time, and it looks as though customers jumped at the chance to get it, as it's now practically all sold out, with only a single duvet cover left to buy online. If that's what you're after, you can buy it here.
But shoppers have been left desperate to know if there will be another chance to buy the sold out sizes, and it looks like it's good news.
If you wanted the product for yourself - you haven't missed out! The bedding set - which comes with matching pillowcases - proved so popular, M&S have decided to re-release it again in July.
MORE:Marks & Spencer launch flattering 'leg-lengthening' underwear for just £6
It means that the stunning bedding will be available again just in time for summer, for those who want to add something a little special to their bedroom for the warmer months.
When it does return, customers won't need to fork out lots to buy it. The bedding is available at some very reasonable prices, with the single set on sale for £17.50, the double for £22.50, and the king size just £25.
Marks & Spencer are also selling a super king size version for only £29.50 - a steal, considering how pricey a lot of bedding can be.
As of yet, the exact date of the tropical duvet's return hasn't been confirmed. So watch this space come July, as we predict that this won't be on shelves for long again when it returns!