M&S to release 'best ever' version of this retro dessert - for just £5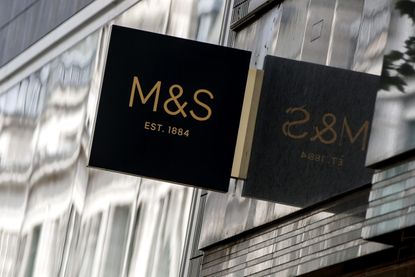 The food retailer are getting ready to release their best trifle ever!
What makes a great trifle? Whether you prefer it alcoholic or non-alcoholic, topped with chocolate, coffee or fruit and based with compote or simply jelly, the trifle has been a centrepiece of the British dessert table with origins dating back to the 16th century.
Marks & Spencer are aiming to put the dessert back at the forefront of the heart and minds of the British people. It's the 50th anniversary of M&S's first ever trifle and to celebrate, they think they've come up with their best one yet.
MORE:If you only buy one thing this spring - make sure it's this £29.50 Marks and Spencer blouse
After spending a whole year on production, M&S' 'Our Best Trifle Ever' is made of thick set custard infused with Madagascan vanilla, double cream, light sponge and red fruit.
It has, M&S claim, the scientifically precise 'perfect ratio' of custard, cream, sponge and fruit, with free range eggs and a strawberry and raspberry compote base (compote winning an M&S public vote against jelly in a landslide).
"Everyone loves a trifle. It's the ideal family dessert that's loved by both kids and grown-ups and has never gone out of fashion," says Dan Fletcher, M&S dessert developer.
M&S are so confident in the quality and value of their trifle, they are expecting it to become their most popular dessert of all time.
"It's rarely shifted from being in our top three puds but we're expecting even greater things now and are hoping to see it top the charts."
The alcohol-free trifle serves six people, so will be perfect for the whole family, and comes to shops on April 3.
The M&S website shows their current fondness for the dessert, with options of a fruit trifle with peaches, pears and pineapple and an extremely fruity strawberry trifle with just strawberry.
When April comes around, we'll be able to find out whether they've met their match.