Did Charles Sobhraj's first wife in The Serpent really exist?
The BBC drama depicts the killer as having a French first wife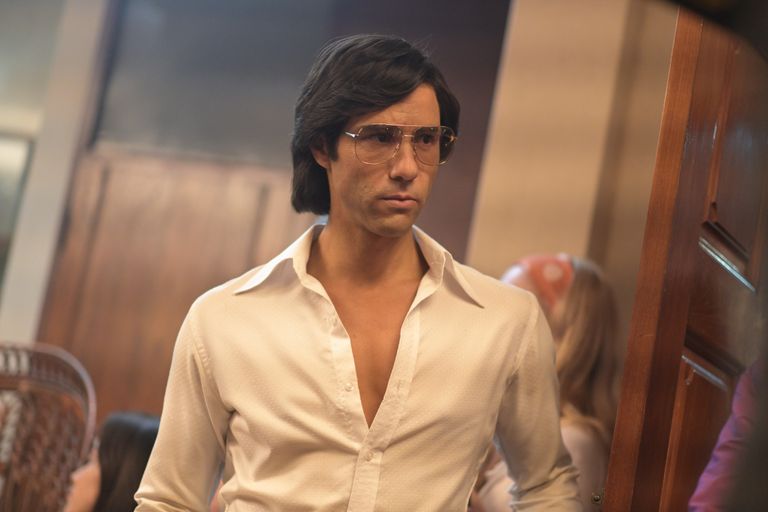 (Image credit: BBC)
The Serpent depicts Charles Sobhraj's first wife "Juliette" in the chilling BBC drama series. However, when it comes to how much of The Serpent is based on real-life, things aren't always as easy to unravel. 
The show depicts the life and crimes of killer Sobhraj, who remains in a Nepalese prison to this day, convicted of the murders of tourists throughout the 1970s in Asia. As shown in The Serpent, the manipulative Sobhraj managed to persuade several others to help him in his twisted plans.
The most prominent of these is the former medical secretary from Quebec, Marie-Andrée Leclerc. Played by Jenna Coleman in the show, she was seemingly drawn in by Sobhraj. Despite later denying involvement in the murders, she too was convicted, before later being allowed to go to Canada where she passed away from cancer in 1984. 
However, this is not the only romantic partner Sobhraj has had. In particular, the show suggests the idea that he had a French first wife, known as Juliette. 
But did she ever really exist?
Who was Charles Sobhraj's first wife?
Whilst The Serpent's depiction is certainly dramatic, it's currently unknown whether "Juliette" ever existed in Charles Sobhraj's life. However, he did have a French first wife that she could possibly have been based upon. 
Sobhraj is understood to have married Parisienne Chantal Compagnon in 1970, who came from a conversative family. He and Compagnon travelled whilst she was pregnant and are believed to have committed petty crimes to make their way, stealing from tourists as Sobhraj would later continue to do. 
It's been suggested that his criminal activity then increased to cover everything from car smuggling to armed robbery. 
However while they often managed to get away with their crimes, they weren't always so lucky. According to The Sun, the couple eventually ran out of luck in Afghanistan, where he and Chantal were sent to prison. The publication suggests that Chantal was allowed to send their daughter Usha back to Paris.
Sobhraj later broke out of jail, escaping, but supposedly leaving his wife Chantal behind. It's thought that she later returned to her family in France.
What happened to Charles Sobhraj's first wife?
Sobhraj went on to commit multiple murders in Asia throughout the 1970s. He was finally caught in 1976, but was released from prison in 1997. Sobhraj was then later arrested in Nepal and convicted of the murder of Connie Bronzich and received a life sentence. 
According to Digital Spy, Chantal Compagnon brought a case against the French government to the European Court of Human Rights arguing that he had unlawfully been offered no legal assistance. 
Despite this, Sobhraj's sentence was confirmed by the Nepalese appeals court in 2005. In 2014 he was also convicted of the murder of Laurent Carrière and received another sentence.
Despite his horrific crimes, Sobhraj did end up marrying again. In October 2008, he is understood to have married his second wife Nihita Biswas. At the time, The Times of India reported that, "The 'marriage' comes after their engagement in July following Nihita's visit to the prison to offer to interpret for Sobhraj's visiting French lawyer".
Today Sobhraj remains in prison for his terrible crimes, and it's not known exactly where Compagnon is now.
All episodes of The Serpent are now available to watch on BBC iPlayer.