The real life relationship between Charles Sobhraj and Marie-Andrée Leclerc was even more disturbing
BBC's The Serpent depicts the life and crimes of the notorious serial killer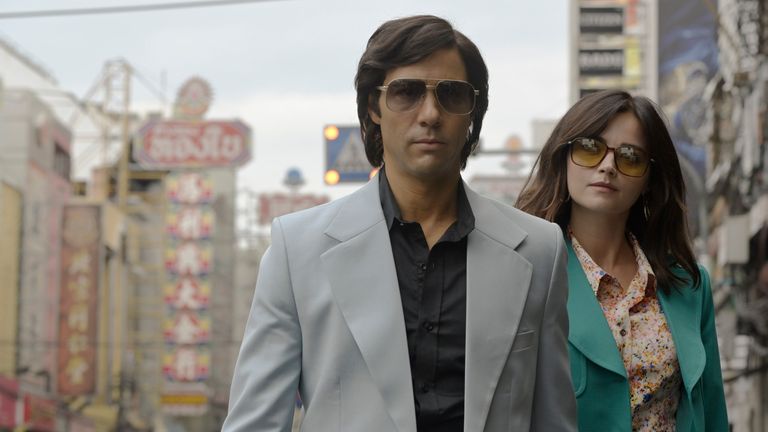 (Image credit: BBC)
Charles Sobhraj and Marie-Andrée Leclerc have been chillingly brought to life on-screen in BBC's The Serpent by actors Tahar Rahim and Jenna Coleman. The eight-part series charts the horrific crimes and manipulations of real-life serial killer Sobhraj, helped along the way by Marie-Andrée. Based on true events, it will no doubt have shocked some viewers who may not have been initially aware of the scale of Sobhraj's murderous past. 
The real Sobhraj stole and murdered from backpackers on Asia's so-called "hippie trail" back in the 1970s. Many people will be taken aback by Marie-Andrée's apparent willingness to assist him.
However, in real life, their relationship might have even been more disturbing.
Why did Marie-Andrée Leclerc help Charles Sobhraj?
Despite Charles Sobhraj's evil crimes, as The Serpent presents, Marie-Andrée Leclerc was drawn in by his outward glamour and charisma. The Quebec-born medical secretary is thought to have met Charles Sobhraj in 1975 during her travels to India. She later returned to Asia in July 1975, meeting Sobhraj for the second time in Thailand. Following this, she became embroiled in his deceitful plans. 
Sobhraj was a chilling expert at manipulating people, giving himself the alias of Alain Gautier. 
Leclerc was given the alias Monique and she was reportedly persuaded to go along with his plans under this new persona. 
Leclerc denied any knowledge of the murders, though both she and Charles Sobhraj are believed to have became the main suspects in more than 20 murders between 1975 and 1976 in South East Asia.
The two were finally arrested after Sobhraj attempted to drug a group of students, who ended up calling the police.
Speaking to RadioTimes, Jenna Coleman who plays Marie-Andrée in The Serpent said she read Marie-Andrée's diaries to prepare for the role.
"The way she lived was completely delusional," the actor reportedly told the publication. "It was all about squashing all of it away and not letting the truth in. She had an obsessive nature and was incredibly emotional."
When it comes to why Marie-Andrée did not walk away from Sobhraj, Coleman stated, "I think Charles had this power over women".
She added that, "In her earlier life Leclerc was religious and the way she writes in her diary, it felt like this obsessive devotion to Charles. The way she pivots on what Charles does and how Charles treats her – it's like her every waking thought is this complete addiction to him. She's completely connected to him. No matter what he does, even to the extent of murder."
What happened to Marie-Andre Leclerc?
After the crimes, Marie-Andrée is understood to have been imprisoned and accused of complicity in the murders. 
Despite being convicted of murder, she appealed and was released, with the condition that she couldn't leave the country. She was then allowed to return to Canada after being diagnosed with cancer in 1983 and died the following year. 
All episodes of The Serpent are available to view on BBC iPlayer now.