Why did Nicola Walker leave Unforgotten after 'brutal' finale?
Now that Season 4 has wrapped many fans are questioning why Nicola Walker has left the show?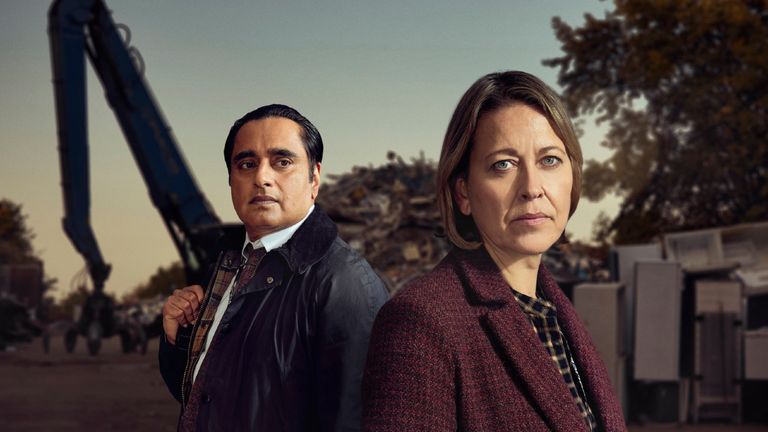 (Image credit: ITV)
Following the fourth season of Unforgotten, DCI Cassie Stewart was written out of the show. Many fans are questioning, why did Nicola Walker leave Unforgotten? Warning, there are spoilers ahead!
Season four of Unforgotten began with Nicola Walker's character Cassie Stewart begrudgingly going back into the force so that she could receive her pension. Fans watched the season unfold and simultaneously willed Cassie to get her happy ending with boyfriend DCI John Bentley, while also hoping that she would stay on the force forever and we could continue to watch more series of Unforgotten.
In the fifth episode of season four of Unforgotten, fans watched in horror as DCI Cassie Stewart was involved in a car accident. With her life hanging in the balance many fans were unsure whether she would survive to resolve the events of season 4 and get her happy ending.
---
Read more from woman&home:

---
Why did they kill of Cassie in Unforgotten?
It was revealed that devastatingly Cassie would not be getting her happy ending. Cassie died from the injuries that she sustained in the accident and the series ended with her funeral. At the end of the episode, we watched through tears as Sunny went to lay flowers at Cassie's grave that read, " Mother, daughter, Copper."
Fans were devastated by this ending and many took to Twitter to mourn the loss of their favourite character. One fan wrote on Twitter, "Series endings like this should be banned during a pandemic. F*cking brutal. #Unforgotten." Another said, "Nooooooooooo I don't like this ending. Cassie can't die. No more Sunny and Cassie anymore. This is tragic #unforgotten."
Many fans are also wondering why Nicola Walker has decided to leave the show after four successful seasons. Although Nicola hasn't made a statement, there are a few reasons that may contribute to this decision. The first theory is that Cassie wanted to leave the force. It would make no sense for the series to continue once Cassie had her happy ending and moved away with her lovely partner John - although we would probably still enjoy watching that!
Another factor could have been that Nicola is going to be starring in a new detective show for alibi. The new series, titled after Nicola's main character Annika, a Marine Homicide Unit detective. Nicola previously voiced the same character for the BBC radio adaption of the series so she was the obvious choice. Annika looks into a series of unexplained murders off the coast of Scotland, so we will still get a healthy dose of Nicola's detective work even if it's not through Unforgotten!
It's unclear if Unforgotten will continue without Nicola Walker, but a writer for the show, Chris Lang, said on Twitter, "It has been an uncomplicated joy making 4 seasons of #Unforgotten with #NicolaWalker. 'We can be sad that we've lost someone we adored & who we will miss every day, but we also be grateful for the time we did have together. More news on #Unforgotten to follow shortly."
Fingers crossed the series will continue, but will it be the same without Nicola Walker? Fans of Nicola Walker can also watch her in The Split season three, which is thought to be coming to screens in 2022.
---