David Beckham celebrates wife and daughter in adorable post for International Women's Day
David Beckham has celebrated his wife, daughter, and mother in an adorable post for International Women's Day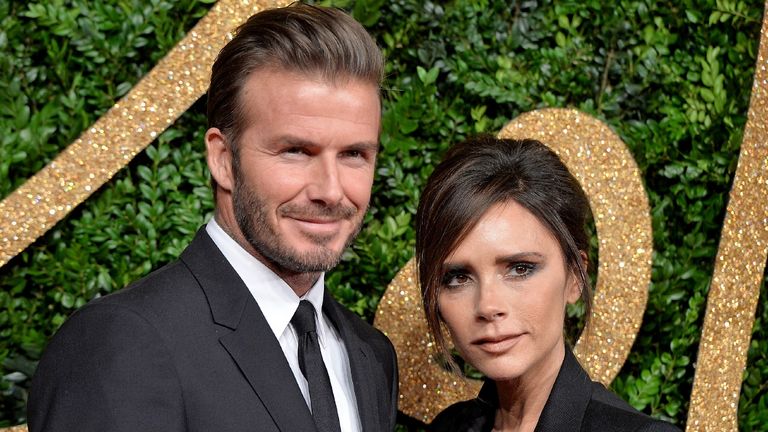 (Image credit: Anthony Harvey / Getty Images)
David Beckham has celebrated his wife, daughter, and mother in an adorable post for International Women's Day.
David Beckham has posted a selection of adorable family photos of his family today, on March 8th, 2021, in celebration of International Women's Day.
The football legend wrote on Instagram, "I've been so lucky to have such incredible and strong women inspire me throughout my life. Today and every day, we celebrate all women around the world… Happy International Women's day."
Read more from woman&home:
• Best pillow for a comfortable, pain-free night's sleep
• Best scented candles for a warm and cozy home this winter
• Best kindles for digital book lovers - we help you decide which one to buy
David posted images of his mother, Sandra, his wife, Victoria, and his young daughter Harper Seven in a sweet Instagram post.
Fans loved this post from the football legend and took to Instagram to support the star. One fan commented, "Mr. Beckham, you are blessed, and that is a fact!" Another said, "That is a lovely thing to say about your wife David, love that!"
Brooklyn Beckham, the oldest son of Victoria and David, followed his father's lead and also posted a photo of his sister Harper and mother Victoria to celebrate International Women's Day. Brooklyn said, "Happy international women's day. I'm so lucky to be surrounded by such kind, strong, beautiful women."
Brooklyn also posted images of his fiancee, Nicola Peltz, to who he has been engaged since 2020. Victoria commented with her support for her son's post and commented on the post with various heart emojis.
Romeo Beckham also posted a couple of photos of his model girlfriend, Mia Regan. Romeo said, "Happy international women's day to this incredible girl :) I love u @mimimoocher." His brother, Cruz Beckham, commented on the post with his support by posting various heart emojis.
The Beckhams are known for their close relationships with one another. Only a few days ago, Brooklyn Beckham posted an image of his father and brothers on Instagram and spoke about his love for them. The post stated, "The boys, love you guys." The Beckham children all commented affectionately on the post, and their father, David, said, "Love u boys so much."