Christmas classic The Holiday is voted most heart-racing festive movie
The kissing scene in the 2006 romcom starring Cameron Diaz and Jude Law was a big hit with viewers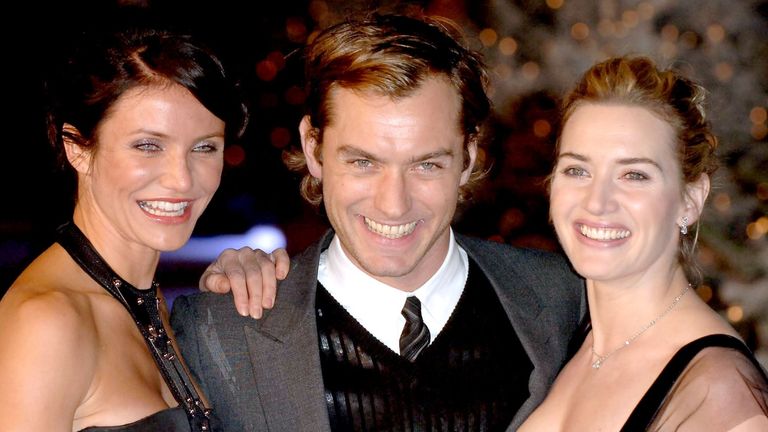 (Image credit: C. Uncle/FilmMagic)
By Sarah Finley
We've all got our favorite Christmas films, but with their twists and turns and romantic scenes which one gets your heart rate racing more?
A new study of 100 Christmas movie fans showed that The Holiday, starring Cameron Diaz and Jude Law, is the one film, that gets us a little hot under the collar—with heart rates climbing to a massive 83bpm.
Love Actually wasn't too far behind either, with the second-highest average heart rate of 80 bpm, when viewers watched the different love stories end in a kiss.
It's not surprising that the two classics are at the top of the table, with thousands of Christmas films to choose from, including the best Christmas films on Amazon and even more to stream right now on Netflix, The Holiday and Love Actually are always the ones that come out on top - especially when it comes to the romance scenes.
And that's exactly what the research by Angelic Diamonds involved, the 100 participants wore heart rate monitors while watching the kissing scenes in 10 Christmas films— with their heart rates being measured straight after.
After watching the passionate embrace between Amanda (Cameron Diaz) and Graham (Jude Law) in the Holiday the viewer's heart rates increased by just over 9 percent—up to 83bpm, while the Love Actually viewer's heart rates went up by just over 5 percent.
Another film that got hearts fluttering was the 2001 film Serendipity, which starred John Cusack as Johnathan and Kate Beckinsale as Sara, who after a chance meeting find their way back to each other and finally kiss. The film raised the viewer's heart rates to an average of 77bpm, while so did the 2019 smash-hit Christmas film Last Christmas.
But not all kissing scenes had the desired effect—Merry Kissmas, the 2015 Hallmark movie, actually lowered participants' heart rate by 2.63% and despite its name, Merry Kissmas did not deliver the butterflies, as it did for all the other films.
If you've already made your way through the best Christmas movies on Netflix, Amazon Disney Plus is the perfect destination for those looking to discover an old favorite or a soon-to-be-classic holiday movie. With everything from Home Alone to Godmothered, there's plenty to choose from on Disney Plus if you're looking to get in the Christmas spirit.