These are some of the best ways to socialise during the lockdown
From virtual pub quizzes to art gallery tours, there's so much out there.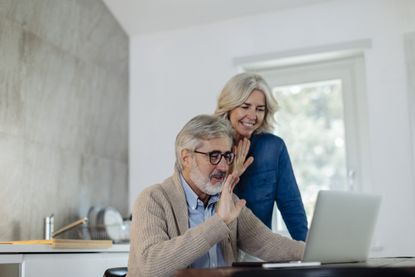 woman&home newsletter
Sign up to our free daily email for the latest royal and entertainment news, interesting opinion, expert advice on styling and beauty trends, and no-nonsense guides to the health and wellness questions you want answered.
Thank you for signing up to Woman & Home. You will receive a verification email shortly.
There was a problem. Please refresh the page and try again.
With the coronavirus lockdown still in place for the foreseeable future, everyone is looking for the best new ways to socialise with friends and family.
Whether it's with a virtual pub quiz or a "trip to an art gallery" with a friend, we're constantly being presented with new ways to socialise with our loved ones during lockdown. And while it's true that Facetiming family will never be the same as seeing them in person, modern streaming services and a bit of positivity can go a long way to making it feel like they're in the room with you.
It's not just us looking for new ways to socialise online, however. The Duke and the Duchess of Cornwall have been the latest famous faces to claim that they're keeping in touch through "virtual parties, games and singing".
So if you're looking for ways to organise your weekends with those you live with, or connect with friends virtually, we've got some of the best ways to socialise during lockdown.
These are the best ways to socialise during lockdown…
Host a virtual party
Over the bank holiday weekend, many families got together to have a virtual Easter lunch. All you really need to have to do something similar, whether it's for a birthday party or Sunday lunch, is a reliable internet connection.
Then download a speedy streaming service like Zoom, set up your camera in a convenient location and get going. With up to 100 participants allowed on the call, you're bound to have enough room for everyone. For your virtual party, get your friends or family together and dress up in something special to mark the occasion. It will start to feel like a real party in no time.
Cook something you wouldn't normally and encourage those you're chatting with to do it too. What's great is that it doesn't have to be the same meal, so everyone can eat what they want, but it will feel more special if you're cooking something unique. We've got plenty of recipes you could try, like this one for Spanakopita (Greek spinach pie).
Take part in a virtual pub quiz
Virtual pub quizzes have taken over the internet. If your favourite pastime pre-lockdown was racking your brain to some of the trickiest general knowledge questions, then this activity might be for you.
You can create you own and play along with those in your own home in teams, or reach out to other friends and family members to join in via a video chat.
Or if you'd rather make it a regular occurrence, why not join in with one of the bigger quizzes online? A former Lancashire pub landlord called Jay Flynn runs a quiz on his YouTube channel every Thursday at 8.15pm. With all profits going to NHS Charities through a JustGiving campaign, Jay has already raised just under £135,000 for the cause.
Have a Secret Sofa cinema night
The innovative cinema company, Secret Cinema have long since been livening up London's Friday nights with their pick of some of the best flicks, intertwined with immersive experiences. So while you won't be sat in a medieval church in front of a live orchestra to accompany a screening of Romeo and Juliet, with Secret Sofa you can experience some of the excitement from your own home.
Want to get involved? Sign up with your email, then every Tuesday the Secret Sofa film of the week will be announced in your inbox. In the email, you'll find all the tools needed to create your own Secret Cinema immersive experience, from character and costime ideas to "era-defining music and activities to food and drink ideas."
You won't have to use too much imagination to get into the lives of the characters in Groundhog Day, but Secret Cinema will help you and the thousands of other Secret Sofa sitters to take a dive into new worlds every week - like that of Baz Luhrmann's Moulin Rouge or Michael Curtiz's Casa Blanca.
Create a book club with friends
After all, there is no better time than now to get stuck into a good book. And with Amazon, Waterstones and other good book retailers still delivering, you can buy almost any book out there.
So on your next video chat with your friends, pick a book together that has recently come out - maybe one of those nominated for the Women's Prize for Fiction shortlist? Then after you've read it, talk about it together.
Ask questions like:
Were you immediately drawn into the story? Or did it take a while?
Did you think the book was character or plot-driven?
Could the story have taken place in another location? If so, what might that location be?
What was a passage or quote that sticks out in your mind?
Not only is hosting a book club a great way to stay social with friends, reading will help to keep your imagination active and your mind busy for long periods of time, staving off boredom and feelings of isolation.
Play cards online
If you love playing cards but those you live with have had enough of it, why not play with a friend online? PlayingCard.io is the virtual tabletop to help you make that happen.
Play set up games like Go Fish or create your own game with the card deck. All movements are synchronised on the screen, so you'll be able to see the cards moving and experience the game playing out as normal. Just begin a game and then share the pop-up link with your friends, who will be able to click on it and join the game.
Easy!
Have a special family meal
While many people are separated from the ones they love during lockdown, many families have now been reunited as adult children move home to avoid feeling isolated. So what could be better if that's your situation than a family meal?
If you're used to cooking similar things every night, why not branch out and go for a themed dinner instead? Some of our favourites are a Mexican themed night – with a cocktail, obviously. Or you could have a curry night complete with popadoms and naan bread.
It will give other members of your family a chance to contribute in the kitchen as you work together to bring the feast to fruition, and will help you expand your cooking repertoire along the way.
Take a virtual tour
Whether you're a lover of animals or ancient artefacts, this is one of the best ways to socialise during lockdown as there will be a virtual tour online suitable for you and any of your friends. As their doors have closed, many museums and galleries. have taken their exhibits online.
While talking to a friend over the phone, you could explore the wonders on offer at Buckingham Palace, Windsor Castle or Edinburgh Castle.
The British Museum has a great collection of their most famous artefacts online. Using their tool, search through exhibits by date, continent and/or category – such as art, design, trade and conflict. Each one also comes with accompanying audio, offering a fascinating backstory for you to discuss.
While the National Gallery has three virtual tours available for you to explore some of the best art in the world. You and a friend or family member could explore the Sainsbury Wing together, a couple of the 18 other rooms or even dive deep into some of the 2,600 other paintings available to view online.
Just because we're in lockdown doesn't mean we have to be separated from friends and family. This list of the best ways to socialise during lockdown should keep your weeknights busy and your weekends jammed packed with plenty of activities to do from home.
Sign up to our free daily email for the latest royal and entertainment news, interesting opinion, expert advice on styling and beauty trends, and no-nonsense guides to the health and wellness questions you want answered.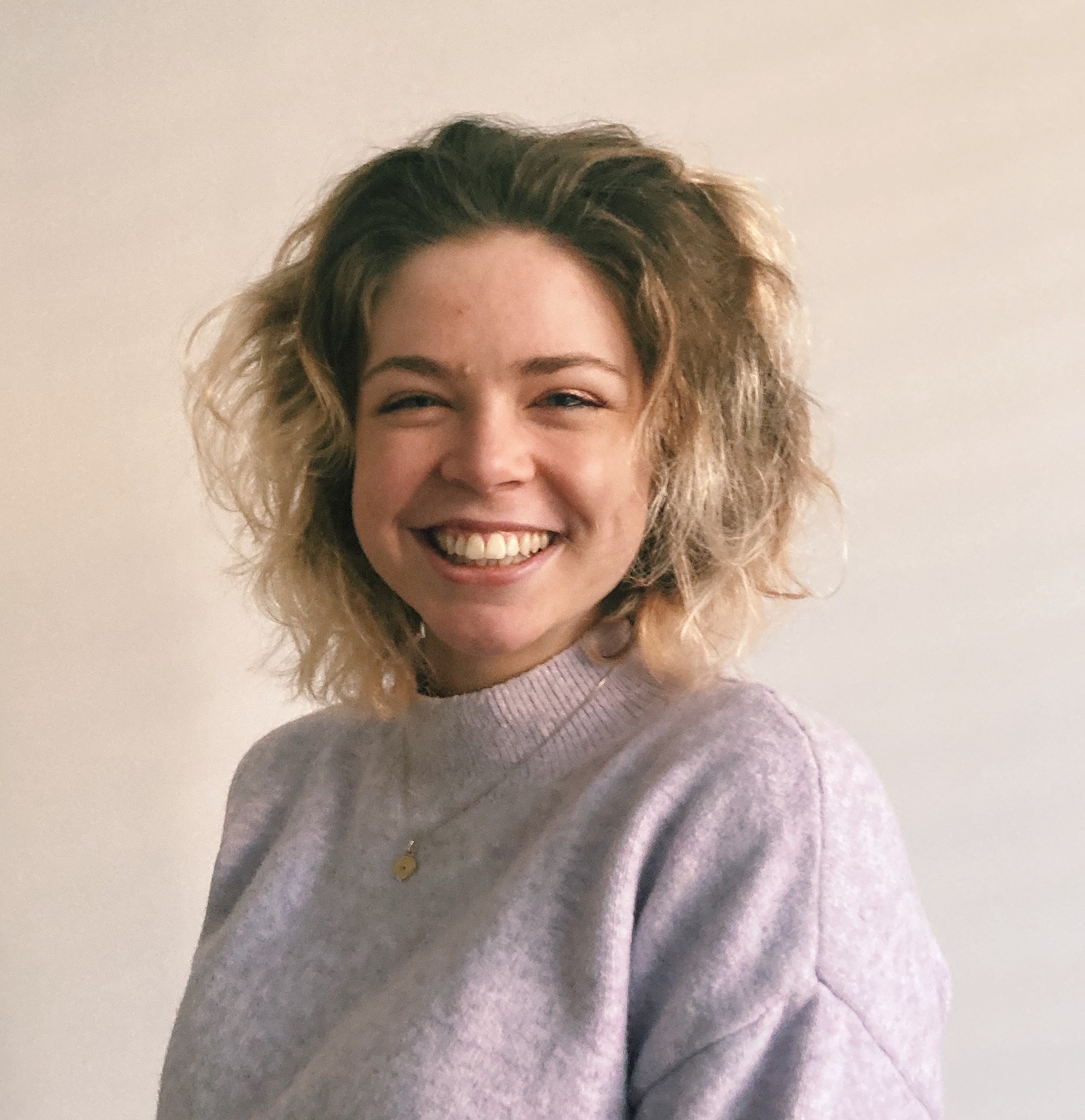 A digital health journalist with over six years of experience writing and editing for UK publications, Grace has covered the world of health and wellbeing extensively for Cosmopolitan, The i Paper and more.
She started her career writing about the complexities of sex and relationships, before combining personal hobbies with professional and writing about fitness. Everything from the best protein powder to sleep technology, the latest health trend to nutrition essentials, Grace has a huge spectrum of interests in the wellness sphere. Having reported on the coronavirus pandemic since the very first swab, she now also counts public health among them.