10 Of The Most Beautiful Waterfalls In The World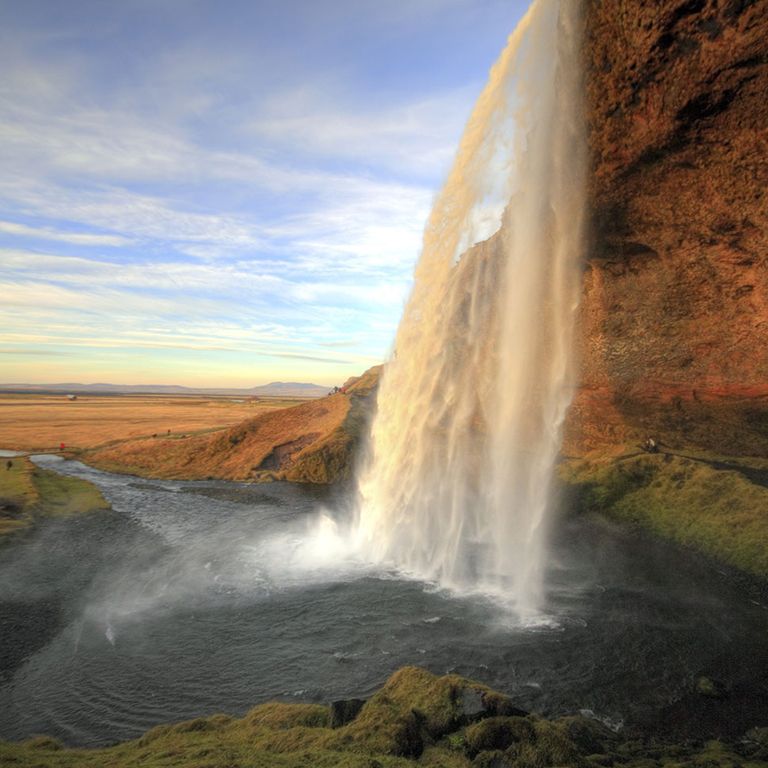 (Image credit: Rex Features (Shutterstock))
These stunning cascades vary from as far afield as Brazil to as close to home as the Brecon Beacons...
Seljalandfoss is a 60-metre high waterfall in south Iceland, near Skogar. A footpath at the bottom of the cliff allows visitors to walk behind the water.
Bossetti Waterfall, Brazil
The Bossetti waterfall is one of 275 waterfalls in the spectacular Iguazu Falls, which span more than three kilometres, sandwiched between Brazil and Argentina.
Yorkshire Dales, Yorkshire
The Yorkshire Dales is full of waterfalls of all sizes, from a few inches in height, to the Cautley Spout, which measures more than 200 metres.
Alberta, Canada
The waterfalls of the Rocky Mountains, where Alberta meets British Columbia, are some of the most visually stunning in the world.
Alps, Austria
The Grossglockner is the highest mountain in Austria - look out for water cascades and the Fallbach waterfall.
Lika-Senj, Croatia
Plitvice Lakes National Park is a network of lakes and dramatic falls that have been attracting tourists for centuries.
Madeira, Portugal
The Caldeirão Verde – or 'green cauldron' – is a waterfall at the heart of a leafy, tropical forest.
Bavaria, Germany
The Partnach Gorge is a striking and wild setting with rapids and waterfalls. Cross it on the 70-metre-tall bridge if you dare.
New South Wales, Australia
Dorrigo National Park is home to several waterfalls. If you're feeling athletic, try the hike to the stunning Red Cedar Falls.
Powys, Wales
Brecon Beacons National Park includes an area known as Waterfall Country, surrounded by greenery and wildlife.