How to start spinning for weight loss as a beginner
Expert spin instructor reveals what you need to know about spinning for weight loss, from tips to improve to how many times a week you should do it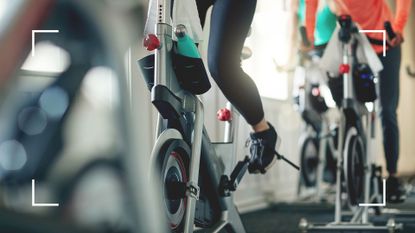 (Image credit: Getty Images)
woman&home newsletter
Sign up to our free daily email for the latest royal and entertainment news, interesting opinion, expert advice on styling and beauty trends, and no-nonsense guides to the health and wellness questions you want answered.
Thank you for signing up to Woman & Home. You will receive a verification email shortly.
There was a problem. Please refresh the page and try again.
Spinning for weight loss can be a great activity for those who love time on the bike (or the idea of it). While it can appear daunting at first glance, spinning can be a great workout for those looking to try something new, regardless of fitness level or ability.
Taking place on a stationary bike, heels often clipped into the pedals, with two light weights behind the saddle for a mid-session upper-body workout, it's the ideal workout for burning calories, strengthening muscles, and improving your endurance.
If you've tried walking for weight loss and similar lower-intensity workouts, decided they're not for you and you don't like the sound of cycling for beginners, then this could be the activity for you. Here, we speak to a master spin instructor and trainer to reveal all there is to know about spinning for weight loss and how to do it right.
Is spinning good for weight loss?
Yes, spinning is an excellent way to incorporate more exercise into your routine if you're looking to lose weight sustainably and healthily. Research by Daejeon Health Institute of Technology studied participants through a 16-week spinning program and found significant changes in their body composition and fat loss. They also found improvements in the participants' endurance, strength, flexibility, and agility.
The study even goes so far as to say that spinning is a better workout than cycling for those whose primary goal is to lose weight. The results showed that spinning participants reported self-defined positive changes in body composition and fitness over 16 weeks, more so than the general cycling group.
However, there's always a clause when it comes to working out to lose weight. "There's so much more to sustained, sensible weight loss, the kind that stays off and isn't just a quick fix," says spin instructor and fitness trainer Lucie Cowan, referring to the delicate balance of factors needed to lose weight - like diet, other forms of exercise, more sleep, and less stress, to name a few.
But, in short, she agrees that spinning can be a good way to lose weight "when incorporated into a fitness regime 'correctly' and sensibly. Less is more and consistency is key. Cliché I know, but so very true."
How to do spinning for weight loss
1. Focus on calorie burn
When it comes to spinning for weight loss, one of the main benefits is the calorie-burning potential. For those over 40 and approaching menopause, the effectiveness of simply calories in versus calories out (otherwise known as a calorie deficit) is hotly debated.
The potential for burning calories will always be a useful tool when it comes to weight loss though and spinning is one of the best workouts for increasing your calorie-burning potential.
"Spin is a high-intensity cardiovascular exercise, which essentially can burn a significant number of calories in a relatively short period of time. Throughout a spin class, you engage in continuous energy output, while also working at varying intensities and resistance levels," explains Cowan, who is also a master trainer at Third Space London. "The exact calorie burn depends on a multitude of factors though, such as intensity, duration, and so many individual person-to-person differences."
As a keen spinner myself, I often burn between 400 and 500 calories per 45-minute session. In comparison to something like yoga for weight loss, this is much more effective.
While even the best fitness trackers on the market will struggle to completely accurately predict how many calories you're burning, for instance, picking up one of the best Fitbits is a great way to motivate yourself and give you an idea of how many calories you're burning per session.
2. Ensure you're doing interval training
This isn't so much of a problem if you're spinning in the studio as your class will naturally be interval training, which is where you alternate between bursts of intense effort and active recovery.
If you're spinning at home, it's important to find a workout plan that can offer this.
"This type of cardio is highly effective for avoiding weight loss plateaus," says Cowan, pointing to one of the most common ways people end up in a calorie deficit but not losing weight. "It elevates your metabolic rate and allows you to burn calories both during and after the workout. Interval training also helps to build endurance, allowing you to sustain higher intensity levels and push your fitness boundaries further."
3. Choose a full-body class
Some spinning classes will just focus on riding the bike. Not only can this get a little boring over the session, but it's also limiting you when it comes to doing spinning for weight loss.
Many classes now include some upper-body work in the spin session, using light dumbbells normally stored just behind your saddle. After an intense period of work, your instructor may offer a light break from the resistance with dumbbell curls, presses, and pulls of all kinds. Alternatively, some upper-body work may be incorporated on the bike during the session, such as presses on the handlebars.
"Spinning performed correctly is not just a quad workout," says Cowan. "It engages multiple muscle groups simultaneously, providing a comprehensive full-body workout. The constant pedaling targets the lower body, particularly the quadriceps, hamstrings, calves, and glutes. Additionally, the upper body is engaged through the handlebars, helping to improve core strength and stability."
4. Find a class that works for you
If you're choosing to spin at a studio, it's important to find a supportive environment and community that works for you. This could be classes at certain times, particular instructors you like, or even just the design of the studio. If these factors aren't in place, you're not likely to keep up the habit.
"The community, music, motivational and supportive environment, energetic atmosphere, and enthusiastic instructors, has previously been likened to therapy, and I get why," says Cowan. "The real secret to keeping fit is staying committed by finding a form of exercise you really enjoy doing. And for me, very little comes close to spin. The social side of riding with my friends, the accountability, encouragement, and camaraderie are crucial for long-term adherence to a fitness routine."
Of course, if you're spinning at home, you have more choices. One of the best workout apps should see you through a good workout a few times a week on your stationary bike. Some of the top-rated spinning apps out there include Peloton (you don't need the official bike to get started with the app) and Fiit.
5. Do some strength training alongside spinning for weight loss
Whether it's Pilates as strength training or classic weightlifting, incorporating weight-based resistance into your spinning for weight loss is essential. "While spinning primarily focuses on cardiovascular fitness, which is not to be ignored as part of your weight loss journey, weight training offers unique benefits that can enhance your overall progress," says the trainer.
Two of these benefits include increased metabolic weight and so-called 'toning', e.g. muscle growth. "Weight training helps build lean muscle mass, which is metabolically active tissue, meaning it requires more energy (calories) to maintain compared to fat," she says. "By increasing your muscle mass through weight training, you can boost your basal metabolic rate (BMR), which is the number of calories your body burns at rest. This can contribute to weight loss by creating a more efficient calorie-burning machine even outside of your workouts."
And when it comes to what your body looks like, she says: "Weight training helps shape and define your physique by targeting specific muscle groups. While spinning can contribute to overall fat loss, weight training allows you to sculpt and tone specific areas of your body. By combining both types of exercise, you can achieve a balanced approach to weight loss, promoting fat loss whilst improving muscle definition and creating a more toned appearance."
How often should I do spinning to lose weight?
If you're new to spinning and you want to lose weight, 20 minutes is really enough to start with, says Cowan. "You do not have to do a whole 45 - 60 minute class to get the benefits."
It also depends on how long and how intense the session is, she adds. "As a general guideline, I tend to recommend aiming for three to four cardio training sessions per week max, alongside strength training on other days. All of these cardio sessions can be spin if you wish if you've got the bug! But trust me when I say, doing spin and other cardio on the same day, is not the way to go. A mantra for cardio is do less, but do it better."
However, you should spin as many times a week as you want to spin, provided you can positively maintain your sleep, healthy eating patterns, and daily lifestyle. While wanting to lose weight through increased exercise or a change in your workout routine is a perfectly valid goal, it shouldn't come at the total expense of other elements in your life.
Can everyone do spinning?
For those over 40, spinning has something of a bad reputation. The argument is that as our bodies change with age, the way we deal with stress changes too. Intense cardio exercise causes stress (physically speaking) and a spike in the stress hormone cortisol comes with it, which is a positive in short bouts. But research by University College London and the University of California confirms that over long periods of time, it may make weight loss harder for various reasons. Natural processes like aging and hormone changes during menopause cause these spikes to come more often, especially during exercise, making it even harder.
However, there is evidence that those over 40 can benefit hugely from spinning, with a study by JNM Medical College and BRAM Hospital even recommending aerobic exercise for at least two and half hours per week, alongside strength and balance training, for those going through menopause symptoms.
Plus, the most effective exercise will always be the one you enjoy doing the most. Everyone's body reacts differently to exercise and if you enjoy the lights, music, energy, and community of a spin class enough to go a few times a week, whatever your age, that's going to have a more positive effect than doing something you actively don't enjoy simply because there's less chance of spiking cortisol.
Much like running for weight loss, some people will find spinning for weight loss regularly a little difficult for other reasons. As Cowan says, "It's essential to consider certain factors and be aware of potential limitations before starting a spinning program."
Here, she outlines some of the main factors to consider before taking up the activity at home or in the studio:

Joint and orthopedic issues: "Spinning involves repetitive movements which can put stress on certain joints, particularly the knees, and hips," she says. "Individuals with existing joint problems or orthopedic conditions, such as arthritis or knee injuries, should exercise caution before starting spinning."
Cardiovascular health: As discussed, spinning is a very high-intensity workout. "While this is beneficial for most, those with underlying cardiovascular conditions, such as heart disease, high blood pressure, or a history of stroke, should be careful here," she says. While spinning is a low-impact workout, if you're looking for something with a lighter flow, try doing yoga as a workout.
Fitness level: And on that note, she says, "Spin classes can vary in intensity and difficulty. It's important for individuals, especially beginners or those with lower fitness levels, to start at an appropriate level." This can be as simple as a beginner's workout on your spin bike at home, or letting your instructor know that you're new to spinning so may have to take it a little easier.
Do you actually enjoy it? Spinning is a popular activity for people of all ages, packed with benefits both for and away from weight loss. But consider whether you actually enjoy riding. "It may not suit everyone's preferences and it's crucial to find a form of exercise that you genuinely enjoy and can sustain in the long term," says Cowan.
Sign up to our free daily email for the latest royal and entertainment news, interesting opinion, expert advice on styling and beauty trends, and no-nonsense guides to the health and wellness questions you want answered.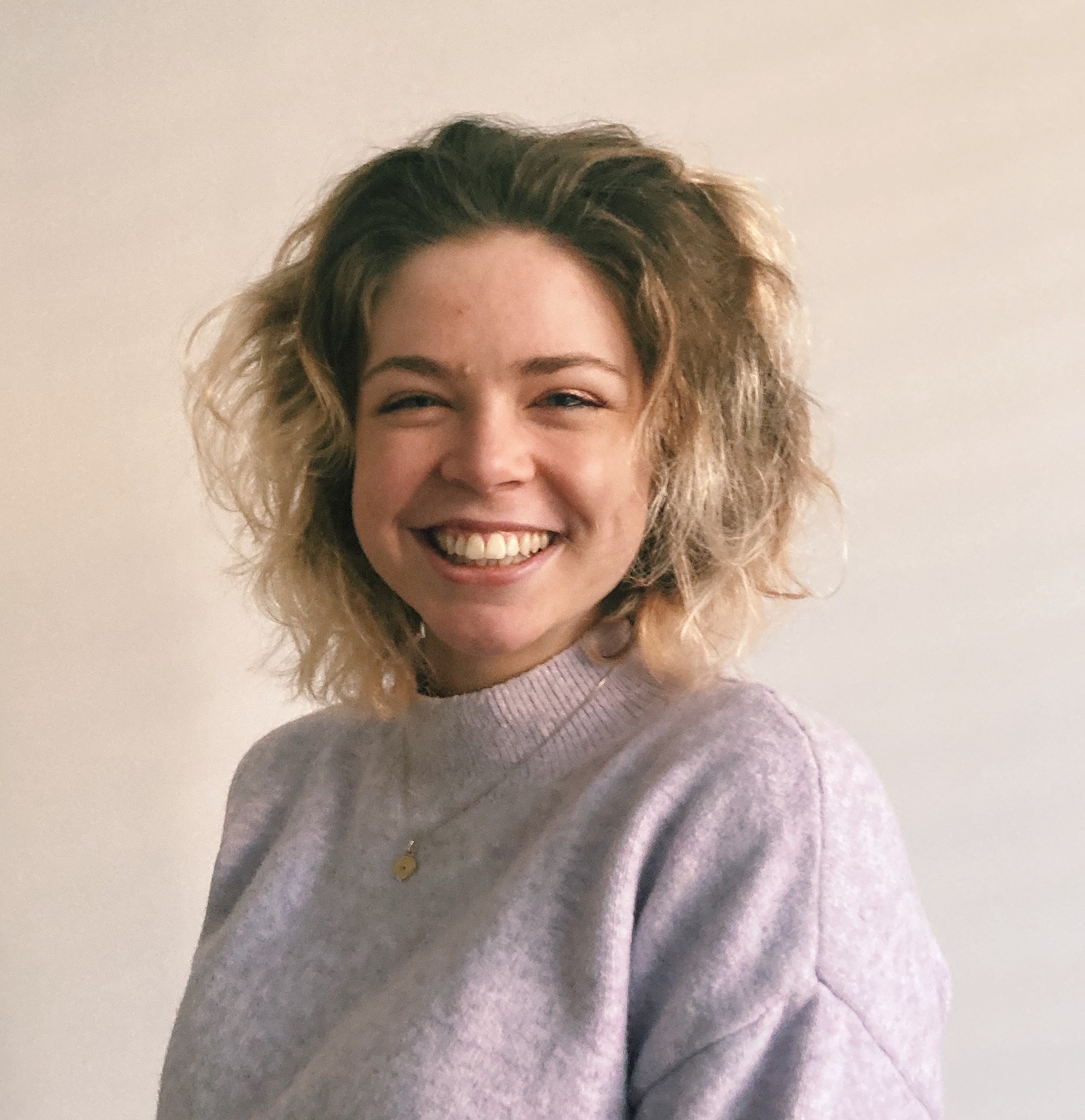 A digital health journalist with over six years of experience writing and editing for UK publications, Grace has covered the world of health and wellbeing extensively for Cosmopolitan, The i Paper and more.
She started her career writing about the complexities of sex and relationships, before combining personal hobbies with professional and writing about fitness. Everything from the best protein powder to sleep technology, the latest health trend to nutrition essentials, Grace has a huge spectrum of interests in the wellness sphere. Having reported on the coronavirus pandemic since the very first swab, she now also counts public health among them.