The best sex positions when you have endometriosis, according to experts
The best sex positions when you have endometriosis can relieve pain and help you regain control of your sex life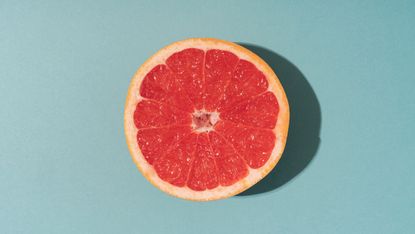 (Image credit: Getty Images)
If sex has become more of a chore than a pleasure due to endometriosis, it's time to regain control of your sex life. The best sex positions when you have endometriosis will help relieve and eliminate pain, plus help you to enjoy intimacy so much more.
Endometriosis is a chronic and often debilitating condition that causes cells similar to the ones in the lining of the womb to grow elsewhere in your body. Although endometriosis is usually found within the pelvic region, such as on the fallopian tubes or the ovaries, cells can grow virtually anywhere including the bowel, bladder, and intestines. If this tissue grows behind the vagina or in between the vagina and the front of the rectum, penetration and other intimate movements can stretch or pull it, resulting in pain during sex.
Painful intercourse is a common symptom of endometriosis, but thankfully there are a few tips and tricks that can ease the pain. They can include using a vibrator solo or with your partner, or finding a sex position that feels best for you.
"Seeking effective treatment is the first step towards feeling better," says Sandra Larson, nurse, relationship expert, and co-founder of My Sex Toy Guide. "If you're experiencing pain during sex, during your periods, or in between your period and ovulation, talk to a gynecologist," she continues. "Secondly, talk to your partner and have them on board. Be open about the disorder and how it's affecting your sex life. Experiment with different positions and tactics during sex. Guide your partner through what hurts and what feels good, and allow for some trial and error."
If you've spent months (or years) googling, "the best sex positions when you have endometriosis" and wondering how to have good sex when faced with pain, we're here to help. We spoke to the experts to finally answer our question—what are the best sex positions when you have endometriosis?
Four of the best sex positions when you have endometriosis
1. Woman on top
How to do it: The woman on top position is similar to missionary, except in this scenario the person with endometriosis is on top. Being on top gives you the power to control the depth and speed of penetration.
Why it's great: This is one of the best sex positions when you have endometriosis because of the opportunity for clitoral play. It's also the perfect time for your partner to learn how to use a vibrator during sex. "Everyone is different, but typically people with endometriosis have pain with deeper thrusting, so often if the receiver is on top they can control the depth of penetration," says Dr. Rachel Gelman, PT, DPT, INTIMINA's Pelvic Floor Health expert.
Make it sexier: Introduce a bullet vibrator into the mix for ultimate pleasure. If you're worried it might still be uncomfortable, Dr. Gelman recommends trying an intimate wearable device such as the Ohnut, which acts as a "buffer" during sex. These devices are worn externally at the base of the penetrating partner, whether it's on their shaft or on a toy. The device, which consists of four linking rings, then compresses down during intercourse, creating a soft barrier.
2. Side by side
How to do it: The side by side position is a more intimate and sensual position. Sometimes referred to as the "snuggly spoon" this sex position gives you and your partner the option to spoon or to lie face to face and is one of the best positions when you have endometriosis.
Why it's great: "Positions will vary depending on each individual, though shallow penetration is generally better," says Pauline Ryeland, an intimacy, sex, and relationship coach and educator. "The side by side position, for example, allows the person with endometriosis to be in control of speed and depth," she continues. "It will be a little bit of trial and error, but if it hurts, stop! Whether you're feeling pain in your abdomen/belly area or vaginally."
Make it sexier: Indulge in a tantric sex experience by spending more time exploring each other's erogenous zones, looking into each other's eyes, and syncing your breathing.
3. Doggy pillow
How to do it: It's one of the best sex positions out there and can be totally modified to suit your needs when you have endometriosis. There are no rules when it comes to consensual pleasure. So, if the traditional doggy style position is too painful for you to enjoy, consider the doggy pillow or modified doggy style position. To do this, lie on your stomach and add pillows under your torso if that's more comfortable. Then have your partner lie on top of you and enter you.
Why it's great: "Rear vaginal entry on hands and knees will allow one of their hands to be free to guide their penetrating partner," says Dr. Heather Jeffcoat, author of Sex Without Pain: A Self-Treatment Guide To The Sex Life You Deserve. "If needed, those with endometriosis can also support their torso with a few pillows in this position."
Make it sexier: Don't want to miss out on seeing your partner's face during sex? Prop a mirror up in front of you so you can watch them. It can make things even sexier and boosts intimacy.
4. Solo exploration
How to do it: Sex doesn't always have to be with a partner, nor does it need to involve penetration, Dr. Jeffcoat points out. "Clitoral stimulation and self-exploration during solo play are safe ways to discover what feels good, and also what hurts." Just grab a vibrator, sex toy, or use your hands to find what feels good for you.
Why it's great: Female masturbation not only allows you to find out what you like before having sex with a partner, but it can be incredibly empowering for women. So, set aside some time for solo exploration, invest in the best lube and sex toys such as clitoral sucking vibrators or a body wand vibrator, and get to know what you like.
Make it sexier: Watching porn for women while you get to know the touches that turn you on can also give you lots of new ideas of techniques to try alone, or with a partner.
Remember, while endometriosis is a pain to deal with (literally), it doesn't have to ruin or end your sex life. Whether you choose to add a few of the best sex positions when you have endometriosis to your sexual repertoire or explore with foreplay or sex toys, the important thing to keep in mind is that communication comes first.
If something feels uncomfortable or is painful, be sure to let your partner know. Your physical, mental and emotional health should always come first.
Sign up to our free daily email for the latest royal and entertainment news, interesting opinion, expert advice on styling and beauty trends, and no-nonsense guides to the health and wellness questions you want answered.
Tabitha Britt is a freelance editor, writer, and the founding editor-in-chief of DO YOU ENDO, a digital magazine for individuals with endometriosis by individuals with endometriosis. You can find her byline in a variety of publications, including Insider, Medical News Today, and the Huffington Post UK, among others.