Will we ever find a cure for Alzheimer's? Research points to new treatments for symptoms of the disease
The latest research into a cure for Alzheimer's provides a glimmer of hope for those with early stages of the disease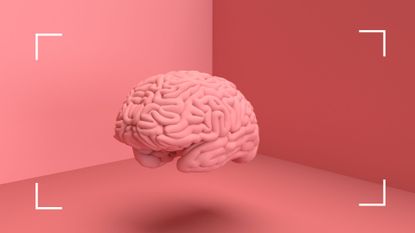 (Image credit: Getty Images)
As anyone who has a close family member with Alzheimer's disease knows, it's a devastating illness that cruelly changes the person you love. Worse still, there's no cure for Alzheimer's or effective long-term treatment.
So, in June 2021, when the Food and Drug Administration (FDA) approved a new medication called aducanumab for people with Alzheimer's in the US, it provided a glimmer of hope for those experiencing the early signs of Alzheimer's at the beginning stages of Alzheimer's. Known commercially as Aduhelm, the drug targets the underlying disease by reducing the build-up of a protein in the brain called amyloid - a hallmark of Alzheimer's.
Private and federal insurers are now reviewing Aduhelm to determine coverage eligibility. US non-profit the Alzheimer's Association hopes the process will lead to aducanumab becoming widely available for people who will benefit from it.
Rebecca Edelmayer PhD, Alzheimer's Association senior director of scientific engagement, says: "The approval could mean more time for individuals to actively participate in daily life, have sustained independence and hold on to memories longer."
Currently, the UK and European medicines regulators are assessing the data on aducanumab, with the aim to approve its use in those regions, and a response is expected by the end of 2021.
But according to UK charity Alzheimer's Society, it's not a silver bullet. "This is just the beginning of the road to new treatments for Alzheimer's disease," says research communications manager Hannah Churchill." As [aducanumab] might only benefit a proportion of people in the early stages of Alzheimer's disease, we must keep searching for drugs for later stages of Alzheimer's disease and other types of dementia."
Can existing drugs alleviate Alzheimer's symptoms?
One promising area of research involves looking at how existing drugs can be repurposed. For example, scientists at Arizona State University have examined the potential of a rheumatoid arthritis drug in treating Alzheimer's disease. It works by blocking the action of a protein involved in the immune system that appears to be elevated in people with Alzheimer's.
Elsewhere, small-scale clinical trials have demonstrated a beneficial effect of metformin - a drug commonly used to treat type 2 diabetes - on Alzheimer's symptoms. However, metformin is also known to increase the accumulation of amyloid, so researchers at the Alzheimer's Society are analyzing how the drug interacts with Alzheimer's disease processes. They hope to discover how to boost metformin's positive effects without accelerating amyloid build-up, which could lead to a breakthrough in treatment.
Is oxygen therapy the breakthrough we need?
Researchers at Tel Aviv University suggest people with mild cognitive impairment, a precursor to dementia, can recover brain function and memory with hyperbaric oxygen therapy (HBOT). In their study, published in September 2021, a small group of elderly patients had regular sessions in an HBOT chamber, in which the air pressure is much higher than outside the chamber. The difference in air pressure is thought to boost oxygen flow to the brain and, according to the researchers, decrease amyloid build-up.
Participants had brain scans at the end of the study period, which showed reduced amyloid compared with scans at the beginning. "Elderly patients suffering from significant memory loss revealed an increase in brain blood flow and improvement in cognitive performance, demonstrating HBOT's potency to reverse core elements responsible for the development of Alzheimer's disease," says the study's co-author Professor Uri Ashery.
The results are encouraging, but Alzheimer's cure experts are cautious not to overstate the therapy's potential. "People with Alzheimer's live with the disease for many years so it's important to understand the long-term benefits of such treatments, and whether it's something people could use long-term," says Dr Rosa Sancho, head of research at Alzheimer's Research UK. To establish that, much larger clinical trials are needed - this study included just six participants.
Globally, teams of scientists are looking beyond drugs for a cure, and Dr Sancho says it's important to explore a range of mechanisms involved in the development of dementia. "There is lots of interesting research coming through, for example examining how brain cells communicate with each other and how our vascular system is related to our brain health," she says. "So, there are several treatment approaches that are showing promise."
Alzheimer's research in the wake of Covid-19
Oxygen therapy is already widely available to treat ailments ranging from chronic wounds to carbon monoxide poisoning, so upscaling the study wouldn't involve multiple rounds of expensive clinical trials that are needed for new therapies. The same is true of repurposing existing, licensed drugs as they're already proven to be safe. Finding one that effectively treats dementia might offer "a quicker and cheaper route than starting from scratch", Churchill comments.
Bypassing costly trial stages could be a factor in green-lighting research in the wake of the Covid-19 pandemic. In many areas, funding has been decimated, while lab-based studies and in-person data collection ground to a halt as the world locked down.
Alzheimer's research in the US
Things are on an upward trajectory in the US, where the National Institutes of Health (NIH) annual budget for Alzheimer's and dementia research has this year hit $3.2 billion, a seven-fold rise since 2011. But funding will only have maximum impact if people with Alzheimer's can access the developments it yields. Aducanumab's manufacturer Biogen has priced the drug at a prohibitive $56,000 per year, which Edelmayer says is "simply unacceptable".
"For many, this will pose an insurmountable barrier to access. It complicates and jeopardizes sustainable access to this treatment and may further deepen issues of health inequity," she says.
Alzheimer's research in the UK
According to Alzheimer's Society, 85% of its researchers reported fewer funding opportunities since the Covid-19 virus hit communities, and three-quarters said their work would be delayed. Dr Sancho, too, says like many investors, Alzheimer's Research UK, "had to make very difficult decisions to reduce support funding while we assess the financial impact of our fundraising activities".
Without an urgent cash injection from the government, it's estimated that the UK's race for a cure for Alzheimer's could be set back 10 years. And there is already ground to make up, given the backdrop of historic underspending. The UK government has yet to come good on its pledge to double its expenditure on dementia research, which increased less than three-fold to £82.5 million between 2010 and 2018. This is just 31% of that dedicated to cancer research, despite dementia being the leading cause of death in the UK.
In the meantime, exploring reducing Alzheimer's risk through lifestyle is not only a research priority, according to the Alzheimer's Association, but also a way to empower people with early-stage dementia and their families to make positive changes to improve their health.
There's hope the approval of aducanumab will invigorate the research field and trigger greater investment and future innovation when it comes to the pursuit of a cure for Alzheimer's. Edelmayer says that "will result in more clinical trials, more treatments, and - one day - multiple ways to prevent or stop the disease".
---
If you're living with Alzheimer's or looking after someone with the disease, there are lots of charities around the world offering support and resources to help you through this challenging time. In the UK, visit Alzheimer's Research UK.
Sign up to our free daily email for the latest royal and entertainment news, interesting opinion, expert advice on styling and beauty trends, and no-nonsense guides to the health and wellness questions you want answered.
Allie Anderson is a freelance health journalist and editor with 12 years' experience. She writes for consumers and healthcare professionals and has a particular interest in women's and mental health.
Published in Grazia, Glamour, NetDoctor, and numerous clinical journals, Allie regularly contributes to Patient, Aesthetics, and several trade titles.
She's been editor of three publications, including a pharmacy magazine and a health charity membership magazine.