Why can't I sleep at the moment? Here's what an expert had to say
Sleep troubles have become part of the 'new normal'.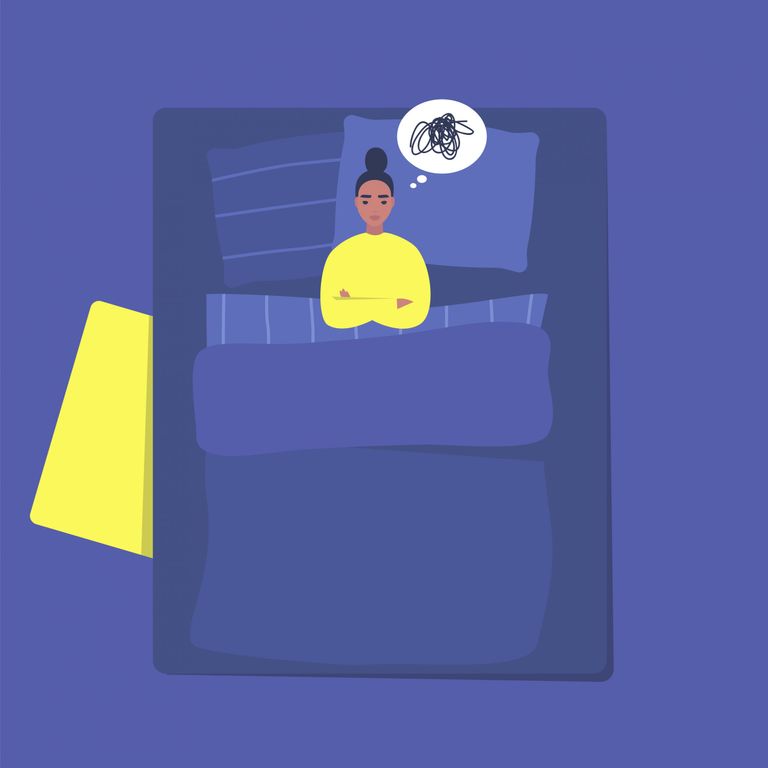 If you find yourself lying in bed right now full of frustration and wondering "why can't I sleep?" - you're not alone. 
As the pandemic began and the world went into lockdown, Google searches for 'why am I so tired?', 'why can't I sleep?', and 'why have I been having vivid dreams?' increased massively. Many of us struggle to drift off and - even once we do - keep waking up at intervals throughout the night.
We're bombarded with anxiety-inducing news stories - not to mention the fact our routines have been totally disrupted. Ensuring you have the best pillow for maximum comfort, spritzing with lavender on your bedding and keeping your bedroom clutter-free are just some of the things you can try to help you sleep better. But what about when none of that seems to be working?
Sound familiar? w
#cantsleep has been trending on twitter this week, with social media users sharing their sleep struggles at all hours of the night.
'Is today a specific day that *everyone* can't sleep or are we all just insomniacs that have never got this hashtag trending before?' said one tweeter.
'5am UK time....I've been lying awake since 3am...tomorrow's going to be fun - not#cantsleep' wrote another.
While a third said, 'Been awake since 3 am, second day running Finally decided to go online and see I'm not alone...#cantsleep'
Why can't I sleep at the moment?
Here's what an expert had to say on the matter. James Wilson, AKA The Sleep Geek, told Stylist.
"I think there are a number of factors contributing to poor sleep at the moment. Five months into the pandemic and our anxiety and stress around it is still quite high, and we are now returning to work and school so our routines are changing again,.
"This coupled with the warm weather which is keeping us awake, and our windows being open which means we are being disturbed by outside noises means it is a lot more difficult to sleep at the moment."
If you want some tried and tested advice on how to sleep better, you can read our guide.
Good luck with your slumbers tonight!