How Long Does It Take To Burn Off Your Favourite Snacks?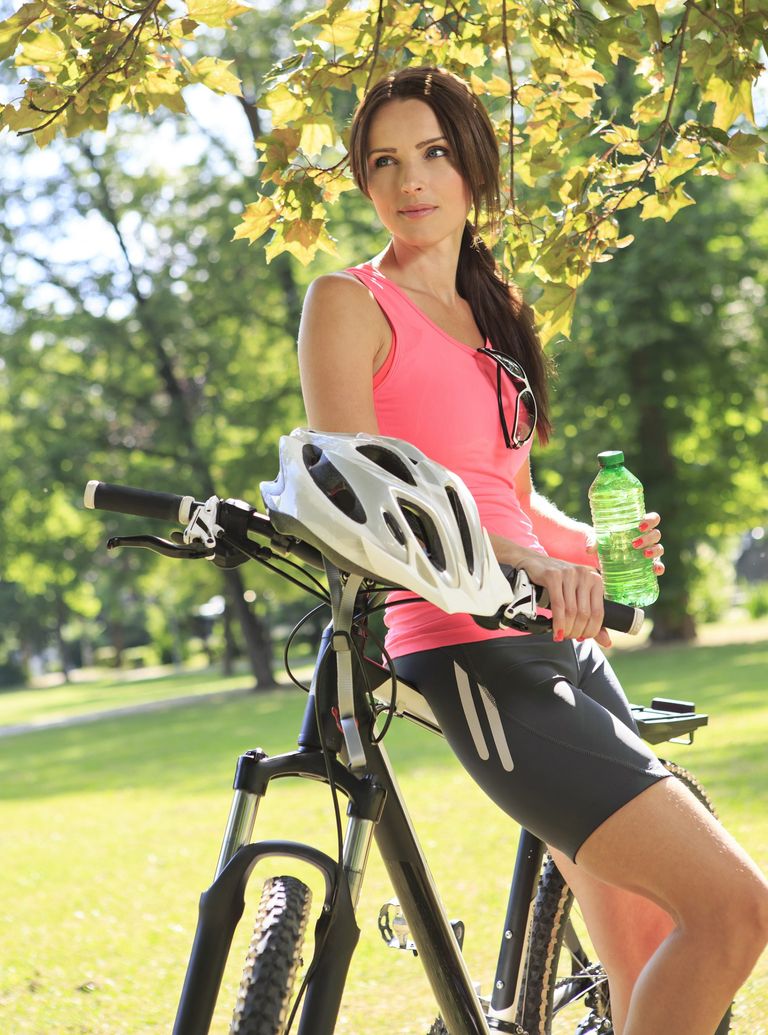 (Image credit: Rex)
You may think that those 'healthy' snacks aren't hurting your waistline, but you'll be surprised by how much exercise you need to work them off...
You already know that working up a sweat is good for your health, but do you know how much exercise you need in order to burn off some of your favourite treats? We've done the maths to find out and trust us - the answers will surprise you...
With the hundreds of different diets and out there touting the benefits of certain foods over others, it can be confusing to know how to shed unwanted pounds. But through all the fuss and fanfare, there is one thing that almost all experts agree on - losing weight is about burning more calories than you take in.
Most of us understand that burning off a calorific slice of chocolate cake is going to require more exercise than working off a banana, however it's not always so clear exactly how much exercise we need to burn off either. Not to mention the difficulty in figuring out how many calories are in some of your favourite foods - often the supposedly 'healthy' foods actually contain more calories than a chocolate bar!
The truth is that we're not very good at counting calories - whether we're eating them or trying to burn them off at the gym. A recent US study published in the British Medical Journal showed that adults underestimated how much they ate in a single meal by a whopping 175 calories. It might not sound like much, but multiply that amount by the number of meals in a day and it could add up to an unexpected eight pound weight gain per year!
But don't fret - you can stay lean and trim with our guide to burning off your favourite treats. From how many calories are really in that fruit smoothie to the amount of cycling you'll need to do to offset a handful of almonds, find out the truth about burning off your favourite foods...
One nonfat Greek yoghurt = 24 mins of pilates
A 170g serving of nonfat Greek yoghurt is about 100 calories which would take 24 minutes of pilates to burn off.
One apple = 13 mins of swimming
One medium apple has about 77 calories which would take 13 minutes of swimming to burn off.
A bag of Walkers crisps = 42 mins of walking the dog
One bag of crisps has 132 calories which takes approximately 42 minutes of walking the dog to burn off.
A handful of almonds = 25 mins of cycling
A 14g serving size of almonds is 162 calories which would take about 25 minutes of cycling to burn off.
One bagel = 20 mins of running up stairs
One medium bagel with cream cheese has about 386 calories which would take approximately 20 minutes of running up the stairs to burn off.
One banana = 11 mins of skipping
1 medium banana is about 105 calories which would take approximately 11 minutes of skipping to burn off.
One fruit smoothie = 91 mins of walking
One medium fruit smoothie is about 327 calories which would take 91 minutes of walking.
One blueberry muffin = 60 mins of rollerblading
1 blueberry muffin can have about 426 calories which would take 1 hour of rollerblading to burn off.
One Mars bar = 30 mins of jogging
1 Mars bars contains 260 calories which would take 30 minutes of jogging to burn off.
A glass of white wine = 31 mins gardening
One medium glass of white wine is about 126 calories which takes approximately 31 minutes of gardening to burn off.