Experts reveal new factor that's 'as big a risk for dying with coronavirus as age'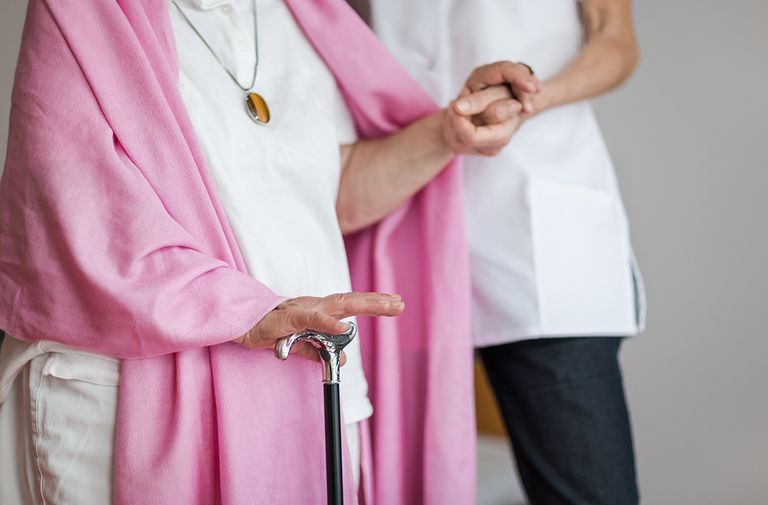 (Image credit: Getty)
Scientists have revealed another factor that could lead to complications with the coronavirus.
Research has found that when it comes to risk factors for coronavirus, frailty should be under the umbrella of old age or having an underlying health condition.
At the moment, those aged over 70 are considered in the vulnerable category, as well as anyone who suffers from an underlying health condition, but being frail is not considered on either of the lists.
Scientists from Cardiff University looked into more than 1,500 coronavirus patients from 11 different hospitals, found that people who were frail were more than two times the amount likely to die from the infection.
MORE: Sitting all day could raise cancer risk – but there's a small lifestyle change that can help
Earlier this year, when coronavirus first started to spread across the UK, the National Institute for Health and Care Excellence (Nice) said that adults should be assessed according to the Clinical Frailty Scale when admitted to hospital.
"We don't know how much this is being used in practice", said lead author of the study Dr Jonathan Hewitt. "Our study shows it is vital to frontline care.
"Every COVID-19 patient should be assessed for frailty because we now know being frail, no matter how old you are or what underlying conditions you may have, affects your chance of recovery from this disease.
"Up until now the focus has been on age and other health issues but we believe this should now shift to frailty to make sure patients are receiving the appropriate, targeted treatment."
According to the Royal College of Nursing, frailty covers 'fatigue, unintended weight loss, diminished strength and their ability to recover from illness, even minor ones, or injury is greatly reduced [which] can have a marked impact on the quality and length of their lives.'
MORE: Joe Wicks' workouts for seniors - how to stay healthy and get fit from your living room
"We need to think of frailty as being just as important as age or underlying health conditions when it comes to treating COVID-19 and we should now look at ways to help reduce frailty in the general population as a protective measure," said co-author Dr Ben Carter from King's College London.
"With the measures in shielding being relaxed in coming months and the ongoing possibility of a second wave of COVID-19 it will be important to have a meaningful indicator to help inform decisions as to who may have to shield again."