Noom September deal: How to get a 14-day trial for £1
Start your weight loss journey today!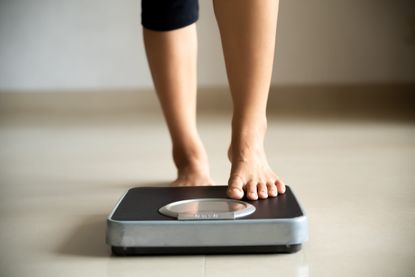 (Image credit: Getty Images/EyeEm)
September marks the start of a new season and, if you're looking to make some healthy changes, Noom has a deal you might want to consider.
If you're planning for a fresh start this autumn, the award-winning weight-loss program - which is designed by psychologists to help people achieve real, sustainable results - is offering a 14-day trial for £1 (opens in new tab).
Noom (opens in new tab) has soared in popularity over the past few years as it offers structure and motivation for weight loss by focusing on both the physical and psychological elements of it. It also uses behavioural therapy to help users sustain weight loss.
While Noom isn't free, it's currently offering a trial period so people can get a taste of what it's like before committing to monthly payments.
Those looking to get involved will need to fill out a free online evaluation which finishes with an overview of an individual's personalised plan, based on their answers. Underneath the tailored plan, a user can see the 14-day trial offer. Noom has also waived the "new starter" fee as even more of an incentive to get people to join up.Customers can cancel their trial anytime before the end and will not be charged.
Those who want to continue with the Noom diet after the trial will be charged£79 for a two-month course (£39.50/month), then it will automatically charge £79 every two months so an individual doesn't lose access to their account. To cancel, customers just need to let their coach know.
What is the Noom diet plan?
In many ways, what sets Noom apart from other weight loss platforms is the coaching element to the program, which aims to give individuals the personal attention and support they need. This has been a key factor that's evolved over time since the brand's introduction in 2008.
The app provides its users with a personalised diet plan, as well as access to a health coach.
The Noom diet plan uses a traffic light system to help people loose weight, ranking foods based on how many calories they contain. For example, foods like spinach are broccoli are green (on the system as well as in colour), as they are have the fewest amount of calories, but are still nutritionally superior.
However, it is worth noting that the app only counts calories, and doesn't take into account other nutritional information - which is perhaps one downside.
For more amazing deals, don't forget to shop:
So will you be trying out this Noom diet plan offer (opens in new tab)?
Good luck with your weight loss plans!
Lizzie Thomson is a regular contributor to woman&home, and also contributes to Metro.co.uk, Ideal Home, Culture Trip, and Evening Standard, covering all things lifestyle.