NHS teams up with Amazon to make your Alexa your new GP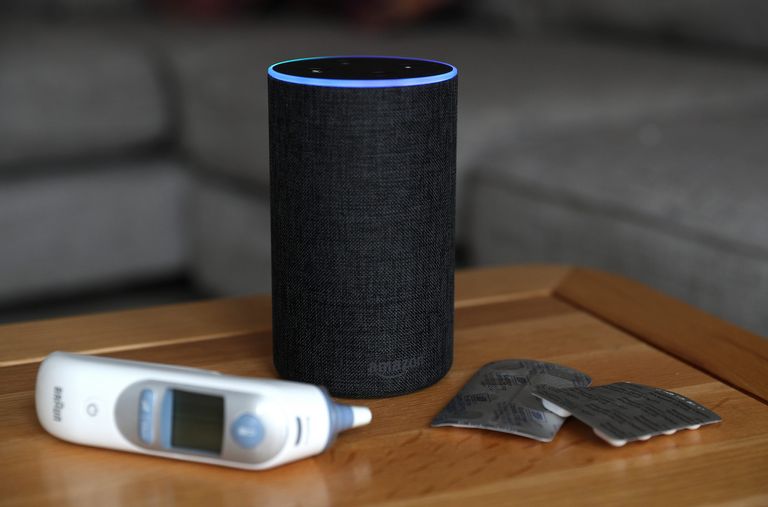 (Image credit: PA Wire/PA Images)
By Amy Hunt
If you've ever been stuck waiting days for a GP appointment, you know how tough it can be to access proper medical advice sometimes.
And so, it seems that the NHS and Amazon's Alexa device are teaming up to help solve that problem.
The government have just announced that now, patients can call on their voice-activated Alexa for help to some basic medical questions. The Alexa will make use of an algorithim to source information from the NHS website, for any advice people may need.
It means that you can ask questions like, "Alexa, what are the symptoms of flu", and get an NHS-approved answer back.
MORE:Spending time in this picturesque UK region could save the NHS £700,000 a year
It's thought that the new technology will particularly benefit older people, or the visually impaired, to get some advice and support for common health problems through voice-assisted technology.
The government also hope that it'll reduce pressure on an already over-stretched NHS, when it comes to health issues that don't necessarily require urgent, face-to-face care, such as a migraine.
Secretary of State for Health and Social Care Matt Hancock said, "We want to empower every patient to take better control of their healthcare and technology like this is a great example of how people can access reliable, world-leading NHS advice from the comfort of their home, reducing the pressure on our hardworking GPs and pharmacists.
"Through the NHS Long Term Plan, we want to embrace the advances in technology to build a health and care system that is fit for the future and NHSX will drive this revolution to bring the benefits to every patient, clinician and carer."
MORE:Books on prescription: the free mental health service you need to know about
Of course, if you have a health worry that can't be addressed via the new system, it's always best to get it checked with your GP.
The news of the new system has divided opinion somewhat, with many questioning how well the Alexa will function in answering health questions.
But it seems only time will tell in proving how valuable the technology will be for patients...