Study shows heart attack patients delay medical help due to misunderstanding symptoms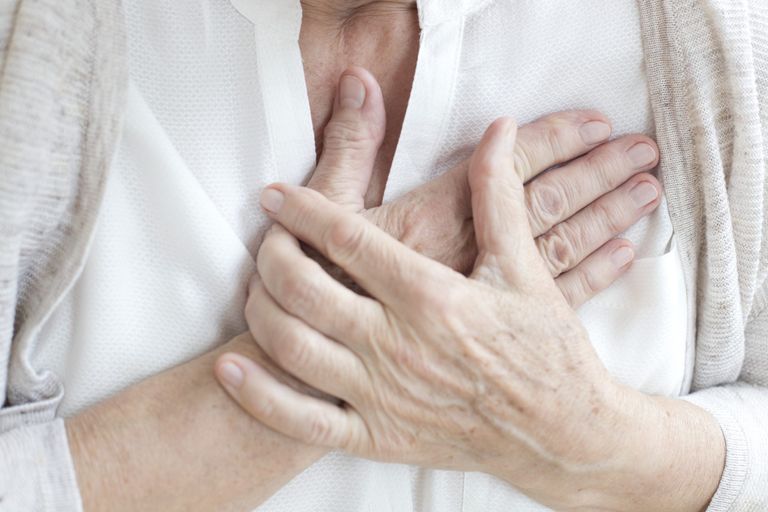 By Amy Hunt
A new study has suggested that heart attack patients may be waiting too long to act on their symptoms, due to not understanding the signs of the condition.
The research, published in the European Journal of Cardiovascular Nursing, surveyed 326 patients who were undergoing treatment for a first or second heart attack.
And worryingly, it was found that patients waited on average three hours before seeking medical help.
In fact, many left it between 12 and 24 hours to get medical assistance - for example, visiting A&E.
MORE:Are you at risk of Type 2 diabetes? These are the common causes, symptoms and treatment
So why are so many people taking so long to get help? Apparently, patients reported that they felt unable to react once their heart attack symptoms have set in, with some stating that the felt they had 'lost control' of themselves as the attack started.
Others explained that they did not recognise their symptoms as signs of a heart attack, with many saying that it took them a long time to understand what was going on, and others explaining they thought the symptoms would pass.
Further patients said that they thought their ill health was not serious enough warrant medical help.
Study author Dr Carolin Nymark, from Karolinska University Hospital in Sweden told The Independent, "This immobilisation during ongoing heart attack symptoms has not been shown or studied before.
"At the moment we don't know why some patients react in this way. It is possibly linked to fear or anxiety. This should be a novel element in educating people about what to do when they have heart attack symptoms."
MORE:The five sleep myths that could be damaging your health
But what is interesting to note is that feeling an inability to act on your symptoms could be a telling sign in itself.
Carolin Nymark explained, "Another red flag is feeling you have no power to act on your symptoms. This may indicate a real health threat and the need to call an ambulance."
Would you recognise the symptoms of a heart attack?
Heart attack symptoms include
Chest pain, such as a pressure or tightness in that area
Feeling dizzy and lightheaded, and/or short of breath
Feel sick or nauseous
A sudden feeling of anxiety (similar to a panic attack)
Coughing, and sweating
The NHS advises that if you suspect that you or anyone else has had a heart attack, call an ambulance as soon as possible and have the patient rest until it arrives.