Exercise Keeps Mind Active In Over-50s, Study Suggests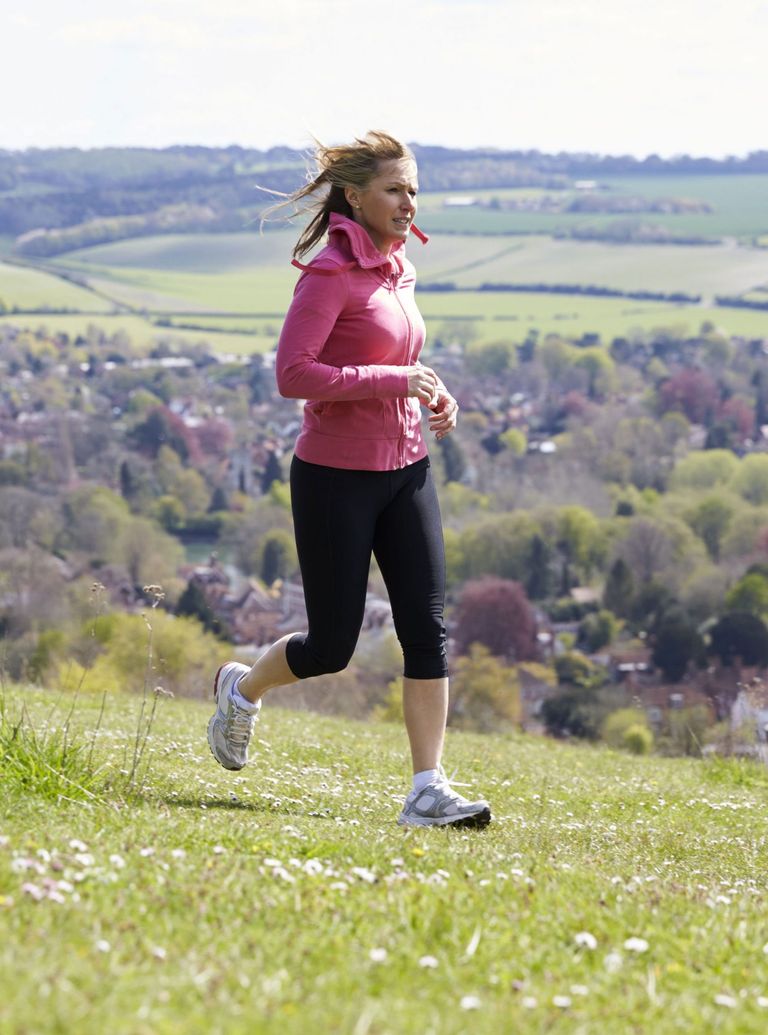 (Image credit: Rex Features (Shutterstock))
Doctors and health professionals have been telling us for years that exercise is good for mind and body - and, if new research is anything to go by - it really is true.
According to a study in the British Journal of Sport and Medicine, taking up moderate exercise several times a week is the best way to keep your mind sharp and active if you're over the age of 50.
In a review of 39 different studies, it was found that thinking and memory skills were the abilities that most improved when people exercised on a regular basis. Interestingly, the study also found that physical exercise improved brain function in people over 50, even if they were already showing signs of cognitive decline.
The study even speculates that exercise in over-50s could help to reduce the risk of dementia, stating, "Physical exercise shows promise as a modifiable risk factor to reduce the risk of dementia and related neurodegenerative diseases".
The study found that aerobic exercise (cardio, so running, cycling, etc.), strength training (e.g, lifting weights) and walking are all great exercise options for people over 50, and recommended that those with decreased mobility try out tai chi, as a gentler exercise.
Whilst undergoing their tests, the researchers found that aerobic exercise in particular helped to aid cognitive functions - e.g reading, learning and reasoning, whilst strength training, had a great effect on the brain's ability to plan and organise.
Joe Northey, study author and researcher from the Research Institute for Sport and Exercise at Canberra, said the findings of the study were solid enough that these exercises could even be prescribed to over-50s as a way of improving brain health.
He said, "Even if you are doing moderate exercise only once or twice a week there are still improvements in cognitive function, but the improvements were better the more exercise was done."
However, the study stipulates that the exercise should be of "moderate intensity", and "on as many days of the week as possible" - meaning you should probably be exercising pn more days than not to see the benefits the study suggests.
The study advises that each session should last between 45 - 60 minutes in order to see benefits to cognition.
Dr Doug Brown, Director of Research at Alzheimer's Society, has said however that while the benefits of exercise for the mind are clear, its likelihood of decreasing dementia is still unproven. He said, "The benefits of regular exercise to keep a sharp mind are becoming clearer. Previous studies show that people who exercise are less likely to develop dementia, but more research is needed to find out exactly what type and how much exercise is best to help reduce your risk of the condition.
"Taking up moderate or vigorous exercise improved people's performance on tests of thinking skills, but the study didn't look at whether this reduced their likelihood of developing dementia."