5 Things You Need To Know About The Sirtfood Diet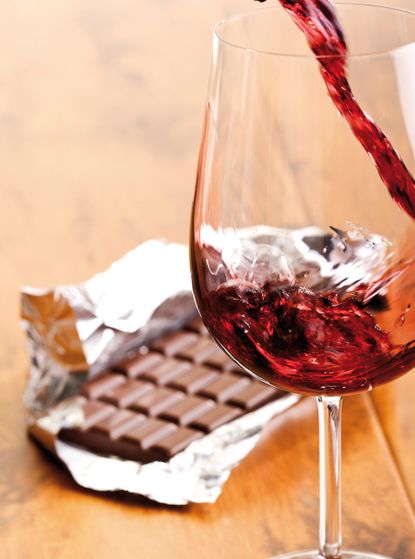 (Image credit: Rex Features (Shutterstock))
Summer is fast approaching, which usually means a scale-induced panic followed by a starvation diet. But how about a 'diet' that promises weight loss, muscle increase and wellbeing through healthy eating and occasional treats? Sounds too good to be true, we know, but with red wine and dark chocolate on the menu, the Sirtfood Diet already has legions of followers and is set to take the diet world by storm. We answer your questions here on woman&home...
What is a Sirt?
Sirtuins are a class of protein found in living things that are involved in metabolic processes. 'Sirtfoods' are high in sirtuin activators, and mimic the effects of fasting and exercise by burning fat, increasing muscle and staving off disease. According to Aidan Goggins and Glen Matten, nutritional experts and authors of The Sirtfood Diet book, stocking up on sirtuin-rich foods such as kale, green tea and apples can stimulate the 'skinny' gene pathways and help you lose fat quickly.
What can I eat?
Wait for it...red wine and dark chocolate! Of course, these aren't the only foods, nor are they to be consumed in vast quantities, but for the occasional treat they can be beneficial to your weight loss. The top ten Sirtfoods are:
Green tea
Dark chocolate
Turmeric
Kale
Blueberries
Parsley
Capers
Citrus fruits
Apples
Red wine
Any celebrity fans?
James Haskell, Jodie Kidd and Lorraine Pascale, to name a few. The TV chef says: "A non-faddy diet that offers incredible health benefits and weight loss. Aidan and Glen show how everyone can reap the benefits of the Sirtfood Diet through eating delicious food. I'm a huge fan!"
How much will I lose?
Goggins and Matten's tests at a European health club showed the average dieter to lose 7lbs in 7 days, and an increase in muscle mass and general wellbeing.
What's the catch?
Research on the health benefits of 'sirtfoods' is still in its early days, so whilst the diet is great for encouraging consumption of fruits and vegetables, you may be disappointed if you're looking for dramatic weight loss. Also, the tests performed on gym-members saw the participants consume around 1,000 calories for the first three days, then 1,500 for the remaining days, suggesting that it's important to reduce overall calorie consumption as well as incorporating 'sirtfoods' into your diet.
The Sirtfood Diet by Aidan Goggins and Glen Matten (opens in new tab), £7.99, is out January 7th.