This is the food most likely to give you food poisoning - and no, it's not meat
Consumer Reports recently revealed a study in which they found the top 10 foods mostly likely to make you sick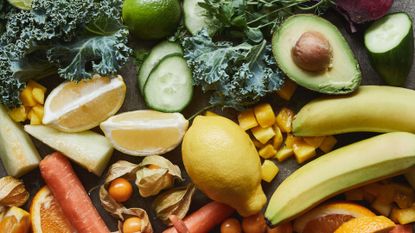 (Image credit: Getty Images)
According to Consumer Reports, these are the top ten foods most likely to get you sick - and we were pretty shocked by the food that was ranked number one.
Between the copious amount of food and drink recalls we're all doing the best we can to keep ourselves safe from the dangers of food poisoning. For those who keep up to date with this sort of news, you may recall a series of e. Coli and listeria outbreaks in the last few years, causing people to rethink which sort of groceries they buy and which restaurants to visit.
Recently, Consumer Reports came out with a definitive list of which foods are most likely to make you sick - and their rankings were based on the number of recorded illnesses, recalls, and deaths that were caused by that specific food over the last five years. Although some of the foods didn't necessarily shock us, we were pretty surprised to hear which one ranked number one for most likely to get you sick.
The number one most risky food to consume, according to Consumer Reports' findings, is leafy greens.
We were pretty shocked to see this veggie group at the top of the list - but after reading their findings, it made more sense. Between the years of 2017-2022, there were 614 reported illnesses, 50 recalls, and 11 deaths from leafy greens alone.
Now, these findings aren't meant to keep you from consuming these foods, but rather, just being more careful about consuming them, says Brian Ronholm, director of food policy at Consumer Reports. "After all, these foods are all usually safe, and many of them are in fact important parts of a healthy diet," he said.
Ranked number two on the list is deli meats and cheeses, which wasn't altogether unsurprising, seeing as there was recently a listeria outbreak caused by deli meats and cheese, according to the CDC. In total, deli meats and cheese garnered over 409 illnesses, 122 recalls/ outbreaks, and 7 deaths over the last five years.
Among the other eight foods that were ranked as most likely to make you sick included a variety of meats, including ground beef, turkey, and chicken, which again is probably unsurprising to most people. Among some of the fruits to look out for, Consumer Reports recommends being cautious about consuming peaches, papayas, and cantaloupe, as all three of those fruits have amassed a few dozen recalls and outbreaks.
As for some foods that gave us pause, Consumer Reports notes that folks should look out for onions and flour as other foods that are more likely to make you sick. Although neither of these foods has caused any deaths over the last five years, they both have led to some recalls. In fact, while consuming bad flour or onions has not been linked to any deaths, onions have reportedly caused over 2,000 illnesses over the past five years, who knew?
Madeline Merinuk is woman&home's US lifestyle news writer. She covers celebrity, entertainment, fashion, and beauty news but is also obsessed with internet trends - you can find her reciting trending TikTok sounds out loud at any given time.
After winning multiple student journalism awards for her investigative work, she graduated from Hofstra University in 2021 with a B.A. in Journalism. After graduating, she worked at today.com, the digital site for the Today Show, where she wrote pop culture news and interviewed big-name personalities like Emily Ratajkowski, Haley Lu Richardson, Emma Corrin, and more.
Her personal interests, in no particular order, are: cheese, Joni Mitchell, reading, hot yoga, traveling, having multiple chapsticks in every handbag at all times, and dancing to ABBA songs as if she were in the Mamma Mia movies.