Martin Lewis warns Asda and Sainsbury's shoppers about delivery price hikes
Money guru Martin Lewis has revealed that both supermarkets are putting up their delivery charges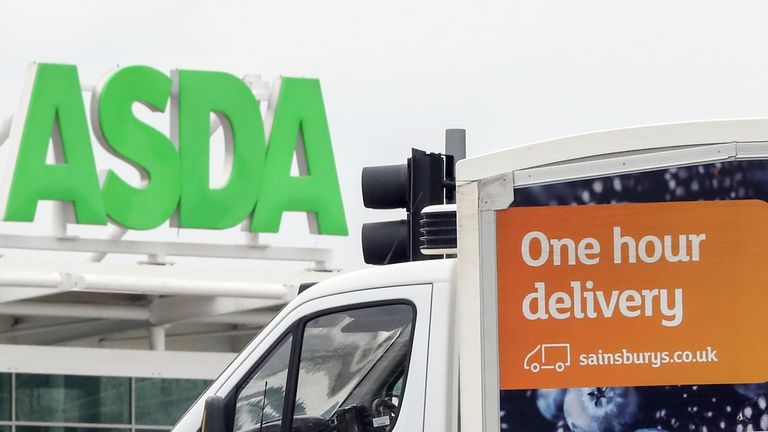 (Image credit: Chris Ratcliffe/Bloomberg via Getty Images)
By Sarah Finley
Some of us are relying on supermarket deliveries, especially during the lockdown, so it's disappointing to find out that Asda and Sainsburys are hiking up their delivery fees.
Money guru Martin Lewis warned his followers of the news via his Money Saving Expert weekly email: "Sainsbury's has completely rejigged its pricing structure – its cheapest one-hour delivery slot has quadrupled to £2."
While he also said that Asda is following suit - with some slots going up to as much as £7 a day. However, he also shared some money-saving tips for deliveries.
This year has been particularly hard, because of the pandemic, and some, including the elderly and those who have had to self isolate, have had to rely on supermarket deliveries.
Supermarkets responded this year and made more slots available, while Asda even introduced free slots for vulnerable customers. But Martin Lewis has revealed that these delivery slots have now increased to £3 for orders under £40.
While Sainsbury's customers will be charged between £2 and £4.50 on all orders over £40. So how can you save on your delivery fees?
The first tip Martin Lewis gives is to book a delivery slot in a quieter time - most of us like convenient slots in the middle of the day, but if you choose earlier or later slots you could pay less.
The money expert also went on to say that if you are a regular customer with one supermarket you can also buy a yearly delivery pass. Sainbury's mid-week delivery pass costs as little as £30 for a year - so if you have a regular weekly shop you'll be paying just over 50p per delivery.
Click and collect is also an option - and not only gives you a chance to get out of the house, but also means you won't have to step foot into the actual supermarket.