Marks and Spencer introduce gluten-free pizza and garlic bread after popular demand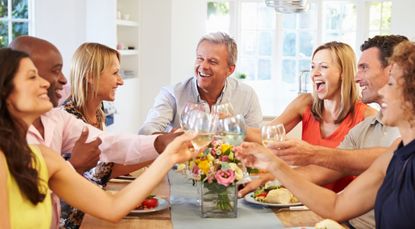 Popular retailer Marks and Spencer is selling a sourdough margherita pizza and a sourdough garlic bread that are made without wheat, making them both gluten-free.
This is fantastic news for those who follow a gluten-free diet. But we reckon everyone will want to try the new additions, because they look so delicious.
If you are a fan of the distinctive sourdough taste, you could be in for a treat.
The pizza is topped with a tomato sauce made with extra virgin olive oil, basil and garlic and is of course covered in mozzarella and cheddar cheese.
And cheese lovers will be delighted to hear the garlic bread is also covered in cheese along with a buttery garlic base.
You won't be set back too much either, with both costing a reasonable £4.50. We'd say they are definitely worth a try!
Marks and Spencer Product Developer, Claire Richardson, said "We wanted every element of the pizza to be outstanding. The aim was to be the best gluten-free pizzas in the UK and we worked directly with baking experts to create an exclusive flour mix for perfect texture. It was by far our most popular request from gluten-free customers and we wanted to give them the best."
The pizzas and garlic bread are currently available in store.
You could even buy a few and host a feast for your friends!
Customers were excited when they first heard the news and shared their excitement online. One person said, 'YAAAS this is what I'm talking about' while another said, 'Oh wow! I've been waiting for this day for a LONG time!'
The products are a new addition to Marks and Spencer's 'Made Without' range which aims to make gluten and dairy free diets as 'exciting and delicious' as possible to ensure nobody has to miss out on their favourite food.
Next time you are in for your shopping, it could be worth checking out the 'Made Without' range to see what else you can see!
Will you be going for the pizza or the garlic bread? Or you could treat yourself and try both!
Rachel Howatson is a digital writer who works across a range of publications. Whatever your passion, whether it's hillwalking, cooking, gardening, running, socialising or even sleeping, she'll likely have written about it.