Zara's coveted Campaign Collection is the A/W fashion line we've been waiting for
This much-anticipated set to go viral - so be sure to stock up before it sells out...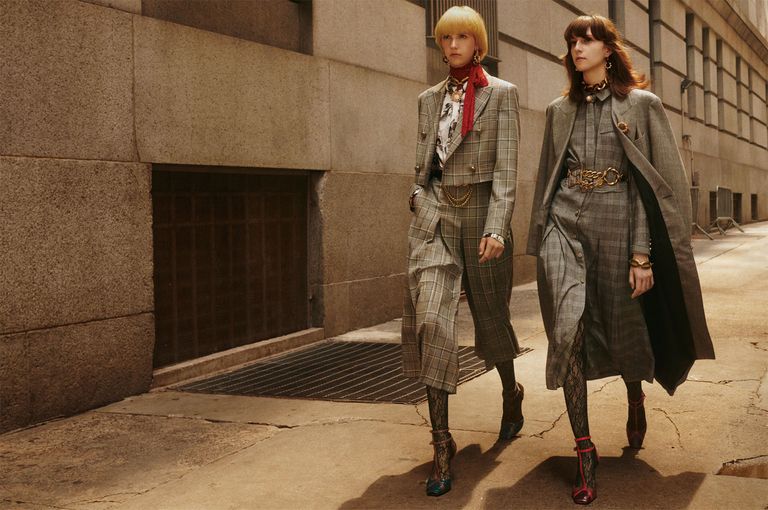 Zara is a well-known safe haven for fabulously unique yet understated workwear items, that see us through from season to season.
There's not a professional scenario the Spanish clothing giant doesn't have us covered for, from stylish separates for that important meeting, to understated glamour at the Christmas party.
So when a special collection looms that promises all that Zara has to offer, but with higher quality fabrics and a focussed design team, our interest is well and truly piqued.
The Campaign Collection for Autumn/Winter, which dropped earlier this week, was inspired by "the French; a kind of sexy, crazy type of woman," designers told Refinery29 UK.
MORE:Good Morning Britain's Kate Garraway's chic Zara midi dress is set to be an autumn staple
Think power suits with feminine details, classic mules and sumptuous fabrics silk and lace offsetting boxy, masculine cuts."The goal with this collection was to test mixing different clothes together," a designer said.
While 70 - 80 prototypes were designed in total, only 37 pieces made the cut. And a word of warning, once these garments go, they're gone. So don't delay in purchasing your favourite pieces - or you may miss out!
"Campaign is separate from Zara Woman in the sense that we don't have to reply to customers," said one of the designers.
"Rather the opposite; customers either fall in love with the collection... or they don't." Our prediction is that it will be the former...
These are our favourite pieces from the Zara Campaign Collection 2020
Double layer trench coat, with belt
SHOP NOW: £159 from Zara
Dress with bow details
SHOP NOW: £99.99 from Zara
Reversible combined blazer
SHOP NOW: £99.99 from Zara
Animal print shoulder bag with chain strap
SHOP NOW: £95.99 from Zara
Printed dress with pleated skirt
SHOP NOW: £99.99 from Zara
Snakeskin print leather heeled shoes
SHOP NOW: £99.99 from Zara
Happy shopping!