Primark's new Disney heels are £14 and getting a lot of love on Instagram
Take your feet to the happiest place on earth with these sell-out stilettos.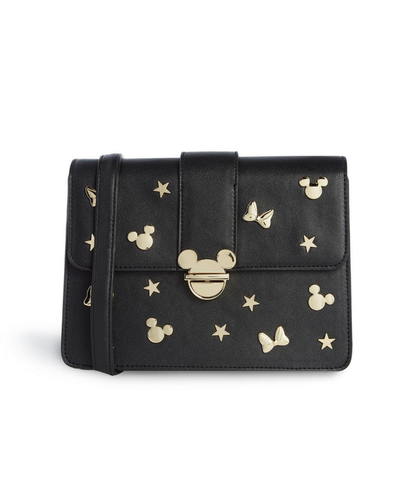 From Oscar Tiye's Mickey Mouse heels to Jimmy Choo's £3,000 Cinderella shoes worn by Lily James, the fashion world is taking inspiration from our favourite fairytales this season.
Christmas shopping cleared you out? There's no need to blow the bank to get the designer look for party season.
Our favourite high street destination Primark has come up winning with their latest collaboration with Disney, and these sparkly sandals are at the top of our wish list.
MORE:Gorgeous Marks & Spencer dresses in store and online that we love
Primark first released their Minnie Mouse heels back in 2017, and now thanks to popular demand they've been reissued in some brand new colour ways.
Now available in black and silver glitter, they're an update on the styles that have sold out for the last three years running - and with their cute bow details we can see why! Perfect to pair with jeans and a silky blouse or to add the fun factor to a classic LBD, they'll set you back a mere £14 and - judging by the comments on Instagram - there's already a queue forming.
It's not just the PrimarkXDisney footwear collection that is getting our style pulses racing either. From sweatshirts to Christmas baubles, tea towels to stationary and socks to water bottles there's a whole host of bargain buys in the new collaboration to get us feeling all nostalgic for the '90s.
MORE:Primark's stunning £30 dupe of the Oliver Bonas £395 Bamboo Drinks Trolley is now on sale
Plus with prices starting from just £2.50, they're the pre- Christmas treat that'll barely show on your bank balance.
Check out our top buys from the PrimarkXDisney collection below, and head over to Primark's website to find out what's in your local store
Well, you have been very good this year, after all!
PrimarkXDisney sweatshirt, £8
PrimarkXDisney Christmas baubles, £4
PrimarkXDisney tea towels, £5
PrimarkXDisney water bottle, £6
Which is your favourite PrimarkXDisney buy?
Fashion writer and editor
Hannah Eichler is a fashion stylist, writer, and currently deputy editor at MailOnline's Fashion Finder. She has extensive fashion styling and writing experience across multiple editorial platforms.
Hannah has also lent her extensive editorial expertise as an associate lecturer of Fashion Media, Beauty Promotion, Fashion Promotion, and Fashion Graphics at Solent University. This is as well as being an associate fellow of the Higher Education Academy, where she leads units specializing in content strategy, marketing, PR, and event management.