Lorraine's £17.50 bright and bold Zara skirt has us dreaming of summer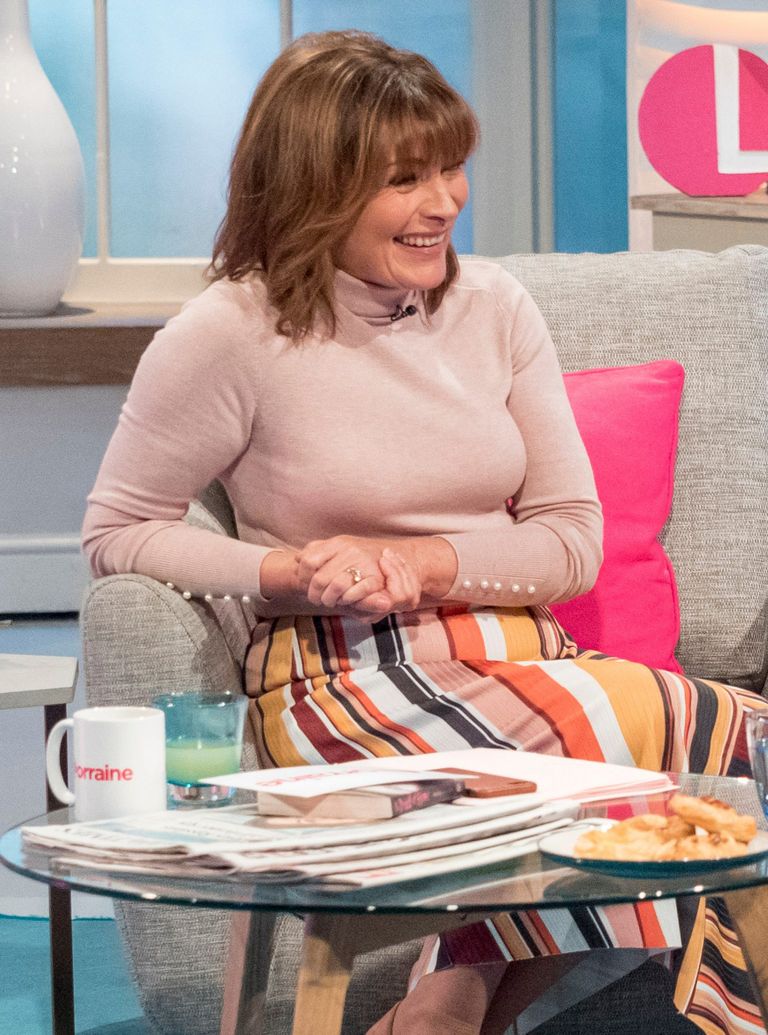 (Image credit: Ken McKay/ITV/REX/Shutterstock)
Ahh, summer. It's been a while.
Winter seems to get longer every year, and the dark and cold weather can really take a toll on even the most sunny of personalities.
As the days get slightly longer, we are getting more and more excited for summer to finally be here!
Lorraine understands, and on Wednesday's episode of her show, had us dreaming about warmer weather in her vibrant Zara skirt.
Lorraine Kelly's dress choices has been wowing us recently, with the presenter wearing somebeautiful pieceson her show.
This gorgeous, bright skirt reminds us of garden parties in the evening, sipping on champagne with our friends - and it's only £17.99!
As it is not quite warm enough yet for a really summery outfit, she paired the skirt with a nude roll neck jumper, with cute pearl detailing on the sleeves. She also wore a pair of nude pointed court heels from Office, a style that Lorraine favours with almost every dress she wears!
Lorraine's latest style triumph comes as she followed in Dame Helen Mirren's footsteps, and posted a bare faced selfie to social media.
Lorraine tweeted that she was 'inspired' by Helen, and her fans were definitely supportive of her decision!
One replied, 'and wouldn't it be just brilliant Lorraine if every model and "social media influencer" did the same thing as you to show young women AND men, that everyone can look a million dollars when their hair and make up is done to perfection..'
Another simply stated, 'Gorgeous!'
Helen posted her selfie, without a whisper of make-up, before the Oscars, and showed that a beautiful complexion is achievable at any age!
It's certainly been a very busy week for Lorraine.
We previously wrote that she had put her gorgeous Dundee house on the market for £825,000, and now it looks like it might be about to be sold.
The Dundee Telegraph reports that, 'the luxury home appears to have gained interest from a potential buyer in the pipeline.'
It seems like this isn't a bad time to be Lorraine Kelly!