Lorraine Kelly wows in stunning Debenhams skirt - and it's on sale for under £35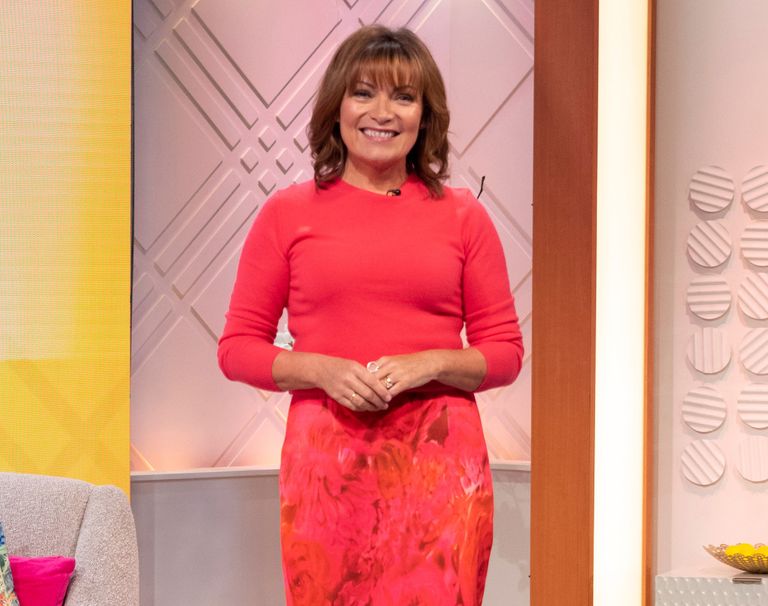 (Image credit: Ken McKay/ITV/REX/Shutterstock)
After a long summer hiatus, Lorrine Kelly is firmly back in front of our TV screens - which means the chance to lust over her gorgeous outfits yet again.
The TV stalwart rarely fails to impress when it comes to the style department. And instead of opting for a continuous wave of expensive outfit options, Lorraine regularly wears budget high-street items that work perfectly with her wardrobe.
On Monday's episode of the show, Lorraine wowed in an entirely pink get-up, in order to launch her show's YouKnowBreast campaign for October, as Breast Cancer Awareness Month.
The presenter chose a chic Marks & Spencer jumper, but it was her gorgeous floral skirt that really caught our eye.
And it turns out, the mid-length skirt is a super-affordable choice, selling at Debenhams for just £32.50. It's actually been reduced by 50% - previously selling for £65. So if there was any time to pick it up, it's now!
The skirt has also been seen on Holly Willoughby in the past, so it's clearly a hot favourite amongst daytime TV presenters.
Currently, the skirt is available in many sizes - however, it's already sold out in an 8 and a 20.
Fans loved the skirt on Lorraine, with one social media user writing, 'Gorgeous outfit today Lorraine. Love the skirt and jumper. You look beautiful'.
It's also won huge praise with customers online, with one writing, 'Beautiful, stunning skirt, true to size. I love it !'
And another agreed, commenting, 'Amazing vivid design, good quality, nice fit. Great for work with a nice black or white shirt, I think this skirt could be nice all year round.'
Buy Richard Quinn floral print midi skirt at Debenhams, £32.50
And we have to agree. While the item is certainly summery, with tones of hot pink and orange flowing throughout it, it could also work equally well in winter.
Pair it with a chic fitted or oversized jumper and a pair of heels for the ultimate work look. Or, keep it simple, with a pair of tights and flats that would be ideal for a casual day out.
The skirt could also be brilliant for any upcoming weddings you have in the diary. Team it with a fascinator, heels and a chic simple top for a dressed-up look.
So will you be mimicking Lorraine's style with this winning item?