Karen Millen's best-selling trousers are now back in stock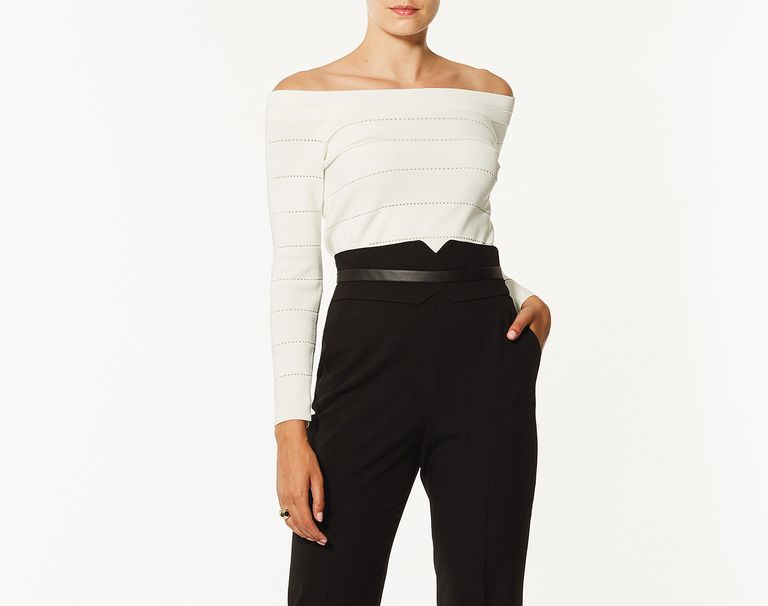 By Amy Hunt
Often, finding that perfect pair of smart trousers can feel like an impossible task.
Searching for a pair that are appropriate for work - yet stylish enough for play, can seem like looking for a needle in a haystack.
But look no more - as Karen Millen appear to have the solution to your problem.
The high-end, high-street brand have a pair of stunning black trousers that are so popular, they sell out time and time again.
Made in a chic cigarette style design, the high-waisted 'Forever Trousers' are both fashionable and practical. The simple but elegant design guarantees the perfect outfit for work - while the daring, high-waist belt detail make sure the trousers look stylish even when you're out of office.
They're also super-flattering - cinching you in at the waist and elongating your legs with the cut-off, cigarette style.
In fact, the item looks suspiciously similar to something you may find in the wardrobe of the Duchess of Sussex. Meghan regularly wears tailored, fitted black trousers - and these Karen Millen ones are a perfect copy of her most recent pair.
Karen Millen's popular trousers could be worn with almost anything too, making them the perfect wardrobe staple.
Pair yours with a chic, simple top or a chunky, knit jumper - the tailored trousers will ensure you look smart no matter what.
They'd also pair perfectly with some heels or flats, depending on what you're up to that day.
Buy Karen Millen Forever Trousers here, £125
And while the Forever Trouser is one of the brand's bestsellers, happily, they are now back in stock!
Available in sizes 6 - 16 online, the trousers are slightly more expensive, at £125. But, given that they'll match with almost anything you own already, we reckon they're the perfect investment item for your wardrobe.
However, we predict it won't be long before these sell out again - so you'll need to be quick if you want them for yourself...