M&S shopping edit: Some of the best styles for autumn
The new season brings new styles!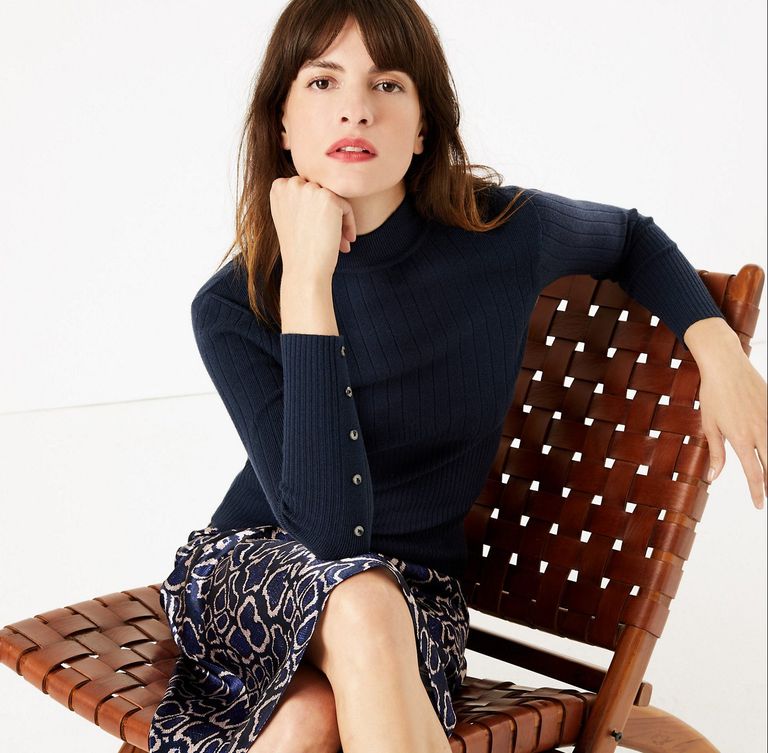 As we bid farewell to the last few warm days, it's time to get excited about autumn.
The new season, of course, brings with it new styles and M&S has a range of pieces that will help get your wardrobe ready for the colder months ahead.
We love autumnal colours, too, like the rich reds, burnt oranges and camel tones - who doesn't want to dress to match their surroundings, after all?
M&S has a plethora of treats in its autumn collection - so there's something for everyone. From stylish leather gloves to sturdy ankle boots, shoppers are truly spoiled for choice when it comes to transitional pieces.The high street brand is known for its high quality clothing which lasts and this can be seen in its latest seasonal collection, which features pure merino wool cardigans and silk scarves.
Knitwear is a winter wardrobe essential and cardigans are set to be a key trend for the second half of the year. M&S has a selection of vibrant crew neck cardigans, which come in 17 different colours. These are priced at £17.50. There's also a luxurious merino wool style, which is slightly more at £35.
You can't go wrong with a slim-fitting jumper - simply style it with jeans or a midi skirt. M&S has a crowd-pleasing ribbed fitted jumper for £25, available in navy, grey and black.
For those heading back to the office this September, M&S has two different styles of loafers which are perfect for achieving that "back to work" dressed-up look. The first is a "flatform" variety for £29.50, which comes in burgundy or black. The other has a patent effect with tassels for the same price.
The brand's selection of scarves are perfect for those chiller autumnal days. There's a leopard print one at a bargain price of just £9.50, as well as a pure silk floral scarf for £25. Gloves are also an outerwear staple for autumn/winter and M&S has a luxurious leather pair for £17.50 which come in black, grey and chocolate.
Pure Merino Wool Cardigan, M&S, £35
VIEW NOW: Pure Merino Wool Cardigan, M&S, £35
Crew Neck Cardigan, M&S, £17.50
VIEW NOW: Crew Neck Cardigan, M&S, £17.50
Ribbed Fitted Jumper, M&S, £25
VIEW NOW: Ribbed Fitted Jumper, M&S, £25
Leopard Print Scarf, M&S, £9.50
VIEW NOW: Leopard Print Scarf, M&S, £9.50
Pure Silk Floral Scarf, M&S, £25
VIEW NOW: Pure Silk Floral Scarf, M&S, £25
Flatform Loafers, M&S, £29.50
VIEW NOW: Flatform Loafers, M&S, £29.50
Patent Tassel Loafers, M&S, £29.50
VIEW NOW: Patent Tassel Loafers, M&S, £29.50
Leather Gloves, M&S, £17.50