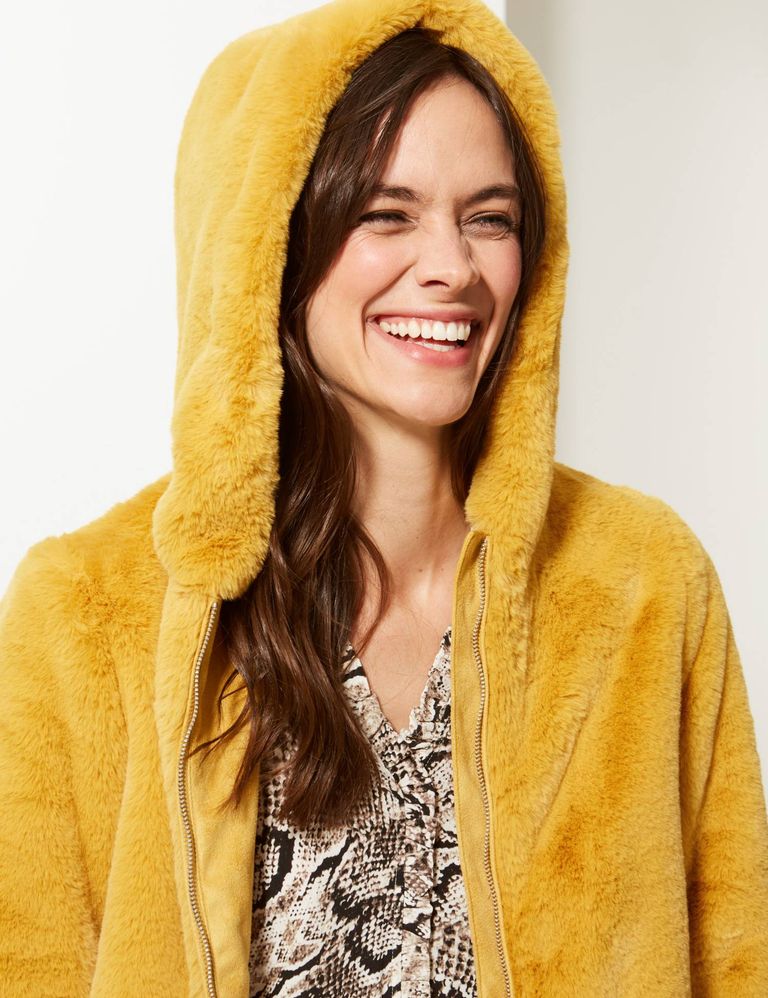 Stay chic in the snow and wrap up in style
A plush faux fur coat is a great investment that you will re-wear for years to come. Warm, practical and packed full of style, what's not to love? We at W&H adore a fabulous faux fur. Long gone are the days when faux was a big no no.
The roles have reversed, and now thankfully, wearing real fur is incredibly frowned upon. After years of pioneering by charities such as PETA, it seems that the message is finally getting through. Designers such as Burberry, Michael Kors and Gucci, to name a few, are all now completely real fur free. Which, luckily for us, has led to big high street retailers following suit.
It's time to go big or go home when it comes to faux fur. Bold shapes, vibrant colours and eye-catching patterns are what it's all about. Ideal for the grey days ahead if you want to stand out. For the most expensive looking faux fur, it needs to feel super soft. The softer the touch the more luxurious it will look. From long line to bomber jackets, faux fur has taken over every cut of coat you can image, so there's something for all.
Hooded faux fur jacket, £69, M&S (opens in new tab)
Blush faux fur coat, £239, LK Bennett (opens in new tab)
Button faux fur coat, £119, Zara (opens in new tab)
Grey faux fur coat, £159, Jigsaw (opens in new tab)
Dark blue faux fur coat, £85, River Island (opens in new tab)
Red and pink faux fur coat, £289, Stand at Net-a-Porter (opens in new tab)
Moody grey faux fur coat, £170, French Connection (opens in new tab)
Faux fur bomber jacket, £137, Ted Baker (opens in new tab)
Zig-zag faux fur coat, £145, Karen Millen (opens in new tab)
Samantha Rnic is a fashion stylist and writer from Colchester. She has worked for titles such as Grazia, The Sun and Look magazine. She is currently studio bookings manager at Matches Fashion.