Holly Willoughby's Been Taking Beauty Advice From Liz Earl - And We Never Would Have Guessed Her Top Tip For Glowing Skin!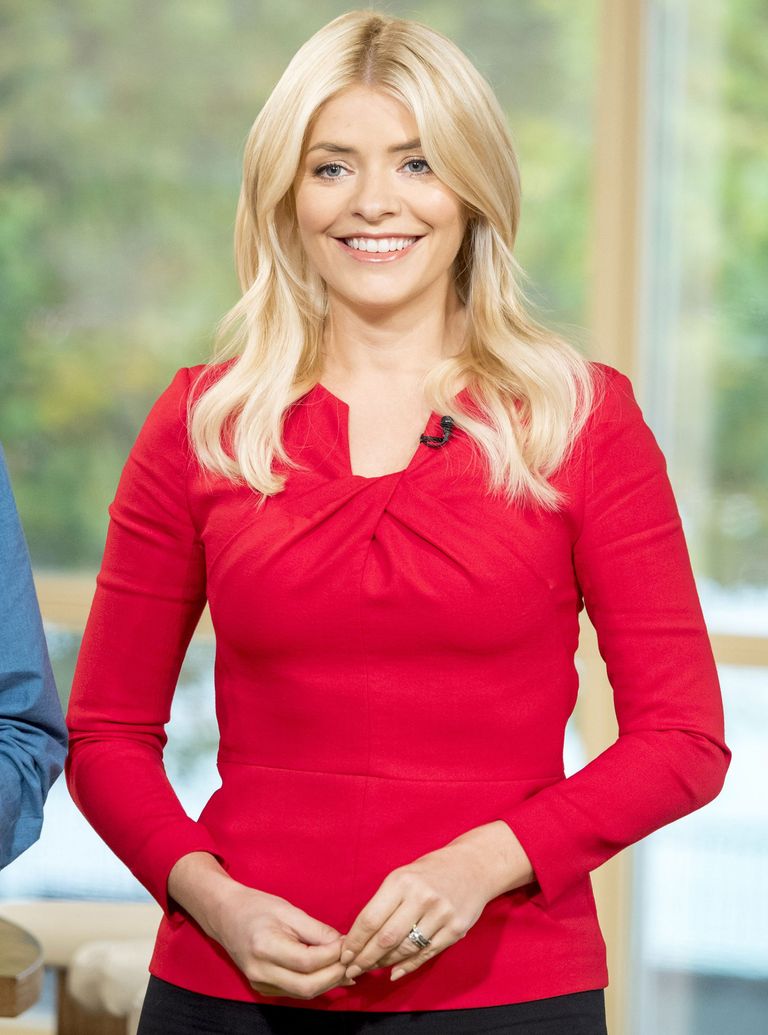 (Image credit: Shutterstock/Rex)
It is pretty tricky to find anybody who hasn't switched on This Morning and wanted the secret to Holly Willoughby's enviable style.
From her hair and make-up to her wardrobe, Holly has had everyone talking in recent months. And who can blame us? She does look pretty incredible!
Now, the presenter has shared the secret to keeping her skin looking soft and radiant. But it isn't very conventional...
Speaking to RedOnline, Holly revealed that she uses milk to achieve her glowing look. But it isn't the kind you store in the fridge.
Instead Holly uses milk powder. And this unusual beauty tip actually originally came from none other than skincare expert Liz Earle.
She said, "I got told quite a weird trick by Liz Earle once. She came on This Morning and she made a milk bath for Mother's Day.
"[Liz] got that old school dried milk powder (like your nan used to bring on holiday to out in your tea) and dried rose petals covered in loads of rose and lavender essential oils, and mixed in with the milk powder."
Holly continued: "Then you just take a scoop and put it in your bath to make a milky bath - it's so soft!"
The presenter didn't specify what brand of milk powder Liz used to make this rather delightful sounding bath experience happen, but most supermarkets sell it in the long-life aisle.
Although it might sound like a quirky beauty choice, it's not a new idea. The Egyptians also used to do it too - with Queen Cleopatra famously enjoying a milk bath. Though not with the powder variety Holly is referring to...
[instagram]
It is thought that Cleopatra used to bathe in donkey milk to moisturise her skin and prevent wrinkles. If it's good enough for a Queen (and for Holly Willoughby!) we're just about convinced to give it ago....
However, while a milky bath is quite unconventional, Holly's other must-do is less surprising. The This Morning presenter revealed that she has to get enough sleep and that she can easily nod of anywhere!
She said: "I'll be in bed at 9pm with lights out 9.30pm, I'm half woman, half sloth. I sleep and sleep. I think the thing my husband loves about me the most is that I can just sleep.
"If I just sat here and shut my eyes, I would fall asleep in about 10 minutes..."