10 skin health hacks that will make you glow from within
What is skin health and how do you achieve it? The Doctors will see you now...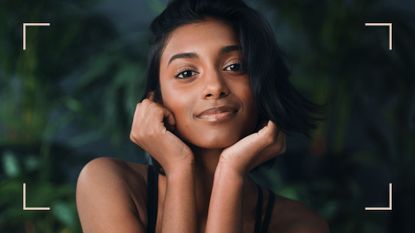 (Image credit: Getty Images)
We should all be talking about skin health a lot more. It's easy to get obsessed with buzzy ingredients or 'miracle' treatments promising eternal youth and lose sight of the facts. Which are: Our skin is an organ, the largest one in our body, and just like any other organ it needs to be in good health to function at its best.
Beauty-seekers, don't switch off. Because of course, healthy skin is beautiful skin. It's skin with a smooth texture, even tone, a natural glow, and a comfortable feel. And we're not about to start recommending medical procedures, you can employ your skincare routine to achieve the radiant, healthy skin of your dreams.
"People are desperate to look great, especially as the world is opening up. But the concept of being healthy is still the main driving force for most of my patients," says Dermatologist and Trend Forecaster, Dr Uliana Gout. "They want healthy skin, so we are seeing a growing demand for facials and also home-care."
If skin health is the goal and a glowing complexion is the result, what can we do to begin reframing our beauty routine? You do what you always do when you want health advice and ask a Doctor! We've consulted dermatologists and aesthetic specialists to bring you ten skin health hacks, from protecting your skin barrier to sleeping yourself beautiful and the best skincare products to de-stress your complexion.
10 Doctor-approved skin health hacks to try
1. Be kind to your barrier
Your skin barrier is at the heart of a healthy complexion, treat it nicely and it'll repay you with a comfortable feel and soft skin texture. "The function of the skin is to act as a barrier," says Dr. Ifeoma Ejikeme, medical consultant and aesthetic medicine doctor. "The lipid bilayer (a thin membrane barrier around cells) is affected by temperature, PH, and the elements, which can draw moisture out from the skin. If the barrier is functioning well there shouldn't be irritation, but irritation can occur where the barrier function is impaired."
In order to maintain a happy, healthy barrier function, which in turn helps your skin preserve natural hydration, keep an eye on:
Temperature: Avoid ultra-hot baths and showers
PH: Don't over-exfoliate with skincare acids or use harsh face washes
The elements: Good emollient moisturizers will protect your skin from extreme temperatures
2. Swap strong products for smart ones
In the quest for great skin, it's human nature to be tempted to use the strongest treatments promising the fastest results, as well as using them too often. "As much as we think we are giving ourselves self-care, overuse of masks can result in harm by damaging your skin's barrier function leading to sensitivity and making you more vulnerable to inflammation and irritation," explains Dr. Parisha Acharya, Aesthetic Doctor at Waterhouse Young Clinic. "You can also strip the skin of its protective oils which are essential for maintaining healthy function of your skin."
Just as a moderate approach to healthy living is more sustainable than a crash diet, consistently using effective yet non-irritating ingredients is a smarter approach to skin health than going hard with aggressive actives.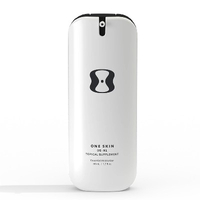 One Skin OS-01 Topical Supplement | RRP $96
Uniquely, this multitasking cream is described as a topical supplement, targeting skin health and longevity rather than short-term gains. The hero ingredient is a data-backed proprietary peptide OS-01, formulated to extend the 'skinspan', and proven to strengthen the skin barrier, improve elasticity, radiance, and skin texture.
3. Maximise your beauty sleep
It will come as no surprise that quality rest is crucial for healthy skin. What you might not know is the science behind beauty sleep. "During sleep hours, the body's cortisol levels drop, which allows the skin to regenerate," explains Cosmetic Doctor and Victor & Garth Skin Clinic Founder, Dr. Lauren Hamilton. "Consistently high cortisol levels can impact how our bodies heal which leads to an increase in inflammation, and potential breakouts of acne. Cortisol also breaks down collagen, which is responsible for keeping skin healthy, so extended periods without sleep can result in premature aging." Obviously, sleeplessness is rarely a choice. But a few nods to sleep hygiene in your beauty routine put you in good stead to catch as many Z's as possible.
Have a bath: Body heat changes after a bath trigger the release of sleep hormones.
Go softly: Apply body cream in slow movements for a meditative pre-bed ritual.
Use aroma: Studies have shown that lavender can improve the quality and duration of sleep—try a pillow mist or oil rollerball.
4. Cleanse kindly
Back to that barrier again. So many skin health issues, from rosacea to dryness, can be improved by better cleansing habits. It's tempting to use foamy washes in the morning or scrub away with hot water at night, but both are barrier depleters. Instead, "Always cleanse using lukewarm water to get rid of grime and dead skin cells," Advises Dr. Lauren. "If your skin is at all sensitive use a gentle cleanser that's non-foaming and preferably fragrance-free, as that can exacerbate skin conditions."
"Salicylic acid in your cleanser or as an acid exfoliant helps to combat acne but be mindful not to over-exfoliate. You may benefit from a double cleanse in the evening if you've been wearing make-up throughout the day."
5. De-stress your skin
Remember how heightened cortisol levels from lack of sleep did your skin no favors? Your body also releases this hormone during times of stress, and—spoiler alert—skin health can suffer for it. "Cortisol can accelerate aging by suppressing our immunity," explains Celebrity doctor Dr. Aamer Khan. "The immune system actually fights the aging process, while protecting our body from the free radicals in pollution is harder when cortisol is surging."
It goes without saying that very few people want to experience stress, and we've all heard the usual ways to counterbalance it—from walking to deep breathing and mindfulness—but did you know your skincare routine can play a therapeutic role too? Try these tips for a double whammy of ingredient action and emotional decompression:
Facial massage: Instead of slapping on your face cream, take a minute to really work it into your skin. Use upward strokes and go firm on the jawline—we tend to hold a lot of tension in this area.
Roll with it: Go one step better and have one of the best facial rollers knead away tension for you. They're affordable, super soothing, and boost circulation for glow
Have a mask moment: Sheet masks are fun, hydrating, and crucially, force you to lie still for 20 minutes. It's amazing how rarely we allow ourselves the time to just be.
6. Microdose retinol
Microdosing is a huge buzzword in skincare, but what does it actually mean? "It means using products that contain an active ingredient but in a lower concentration than usually clinically manufactured," explains Dr. Jonquille Chantrey, Aesthetic Doctor and Global Lecturer in beauty and wellbeing. "This may be in a product that contains a low dose or by buffering it to a lower dose using additional products."

"Products that contain active ingredients may require building up some degree of tolerance," continues Dr. Jonquille. "During that phase, there may be redness, peeling, dryness, or irritability. Retinol requires more dedication and patience for downtime. Many people want to see the result but don't accept the downtime and so become less compliant." Want to try retinol but not down for downtime? Microdose with the lowest percentage you can get your hands on and 'buffer' it by applying a gentle, barrier-restoring cream on top.
7. Tweak your routine
Once you've found products that work for you it can be tempting to re-purchase ad Infinium. But it's important to reassess your routine throughout the year. "Winter is a good time to check in to see if the products you were using in the summer still serve you and your skin," says Dr. Ifeoma. "In the summer, pigmentation may be more of an issue, but if that is no longer the case then consider pulling back these products. For most people, reviewing your moisturizer is key. If you usually use a light lotion, then a cream moisturizer may be better in the colder months."
Dr. Ifeoma Ejikeme recommends looking for key moisturizing ingredients based on what your skin needs now:
Humectants: A good moisturizer should include ingredients such as hyaluronic acid, aloe, and glycerine. These are humectants that pull moisture into the skin.
Occlusives: If you have dry skin, look to buy products containing occlusives such as shea and cocoa butter, which can help to reduce water loss."

8. Wear SPF like you do moisturizer
Another one you probably already know deep down—but be honest, do you really wear sunscreen every day, all year round? "SPF is still very important during the winter months," says Dr. Ifeoma. "This is because UVA (ultraviolet A) affects skin all year round, come rain or shine. In fact, UVA rays penetrate deep into the dermis, the skin's thickest layer, and can affect the skin so much so that it can lead to DNA damage. That's why I highly recommend people use an SPF of factor 30 or above, even in winter."
Try to get out of the mindset of sunscreen being for holidays and hot days only, the best facial sunscreens and sun creams are the most important skin health products we have. Find a texture you love as much as your best face cream and apply it every day, with no exceptions.
9. Get things moving
Radiance works on many levels. Using glow-boosting skincare products can help your complexion appear plump and dewy, but if you've ever spotted a friend who appears to be glowing from within, it's probable she actually is. The secret? Revved-up circulation.
Healthy blood circulation moves oxygen and nutrients to the skin and carries away waste products. This can result in a bright and even skin tone and all-natural inner glow as well as helping tackle water retention and puffy eyes. Try these tricks to encourage healthy blood flow to the face:
Cold: A facial roller from the freezer or dunk in a sink full of icy water will boost blood flow to your complexion.
Movement: Exercise is key for great circulation, be it jogging, walking, yoga, or a fast and furious spin class. It's all good.
Hydration: H2O can help keep things moving, circulation-wise. Just another reason to drink your eight glasses of water a day.
10. Eat your antioxidants
Antioxidants, such as those. in the best Vitamin C serums are hugely popular for protecting the skin against environmental damage, but incorporating these ingredients into your diet can take skin health to the next level.
"Many skincare lines contain antioxidants. These have been clinically shown to reduce the effects of photoaging and reduce inflammation. However, when topically applied, antioxidants can't adequately impact all the layers of the skin," explains Nutritionist and Inessa Wellness founder, Aliza Marogy. "A diet rich in a wide variety of fruit and vegetables will mean that you naturally ingest a spectrum of antioxidants; you should aim for a variety of colors, as the pigments in the skins all relate to different groups of antioxidants."
Sign up to our free daily email for the latest royal and entertainment news, interesting opinion, expert advice on styling and beauty trends, and no-nonsense guides to the health and wellness questions you want answered.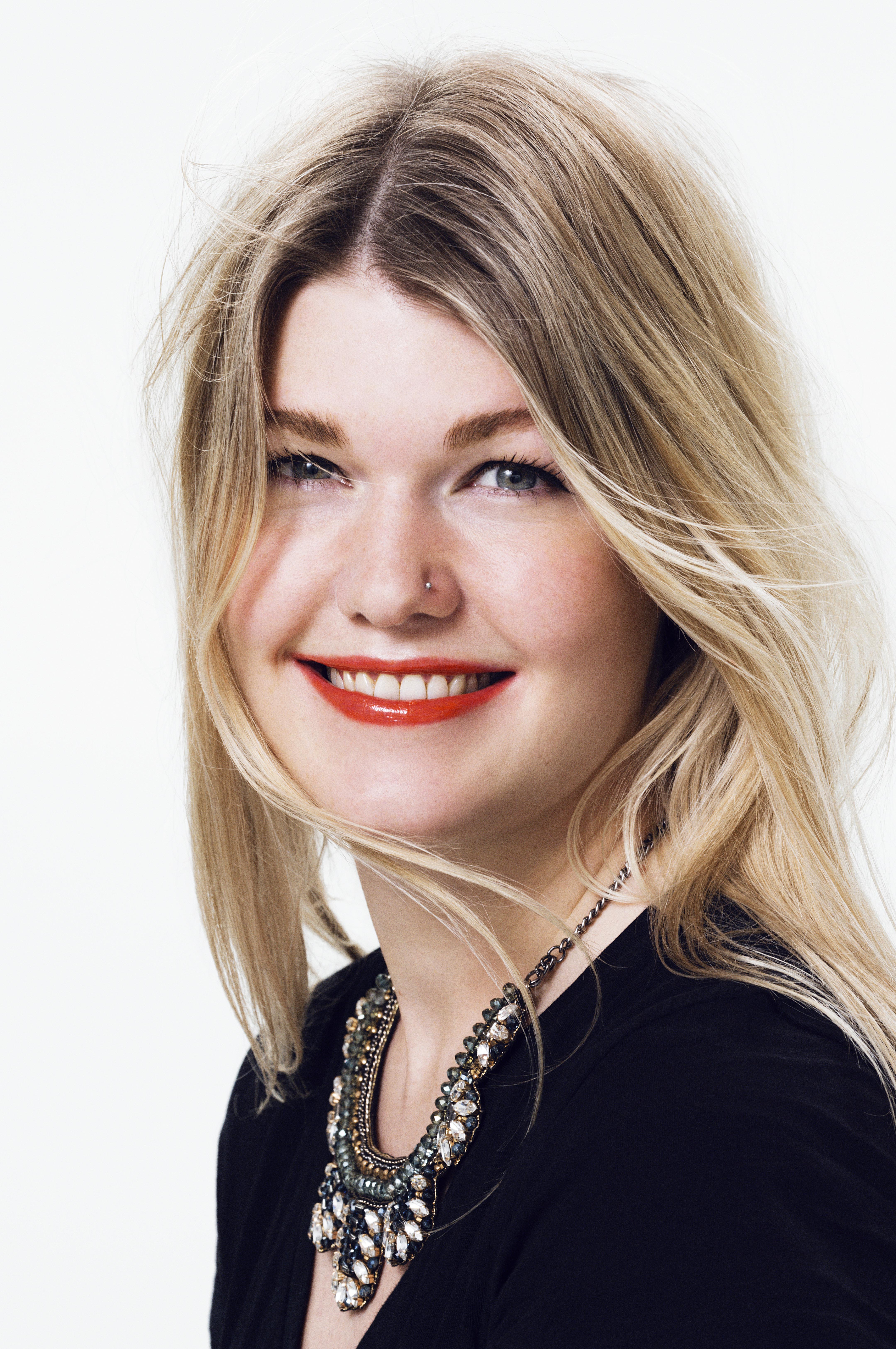 Beauty Editor, womanandhome.com
As woman&home's Beauty Channel Editor, Fiona Mckim has tried more products than she's had hot dinners and nothing makes her happier than raving about brilliant finds on womanandhome.com or her instagram grid (@fionamckim if you like hair experiments and cute shih-tzus). Fiona joined woman&home as Assistant Beauty Editor in 2013 under industry legend Jo GB, who taught her everything she needed to know (learn about ingredients and employ extreme cynicism). She has since covered every corner of the industry, from interviewing dermatologists and celebrities to reporting backstage at Fashion Week and judging the w&h Beauty Awards.