How to do a salon manicure at home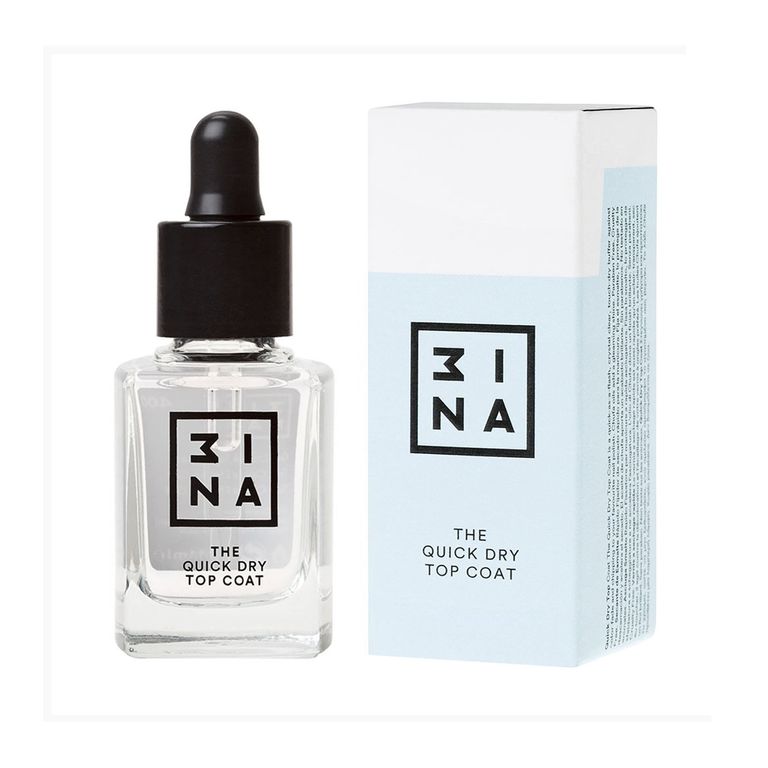 There was a time when professional manicures were really only for a certain type of woman - lots of time, lots of money, fan of a pointy red or white-tipped French talon (remember those?)
Now, thanks to an influx of good value nail bars with life-friendly opening hours on most high streets, many of us choose to get salon manicures rather than paint at home. Certainly a £10 file and paint is a little luxury most of us can afford, but let's not forget the joy of DIY manicures. Not only can you do it in your pyjamas with a glass of wine and the 10 o'clock news on, but there's a definite 'arts and crafts' satisfaction to sporting a set of nails beautifully painted by your own fair hand.
If you've got nails in need of some love and a spare half hour, follow these steps to create the perfect salon-calibre manicure at home.
Prep
If you're a regular at your local nail bar, you'll notice they spend twice as much time prepping the nail as they do painting it, so you should do the same. Firstly remove every scrap of last weeks chipped colour with Ciate London Choc Pot, £6.99, a clever sponge-within-tub remover that does away with the need for messy cotton pads and smells like chocolate. Now rub a couple of drops of Mavala Daily Cuticle Oil, £11.70, (or olive oil in a pinch) into your cuticles, leave for a minute then gently push down with a hoof stick. Lightly buff the surface of your nail with an emery board, to create a roughed-up surface that nail polish will adhere to and stick around for longer.
Shape
A well-shaped nail is what sets apart a nicely-done mani from a rushed home job, and that professional look is an absolute breeze to create with the cleverest nail file known to womankind. Stylfile, £4.99 created by apprentice alumni Tom Pellereau, is a hard-wearing tool that gives a neat, rounded shape with zero effort or talent required on your part. Just file across as you normally would and the Stylefile's curves guide your nails into a professional oval shape. It really is that easy, and everyone should own one. After filing remember to wash your hands to rid yourself of any dusty nail particles before painting.
Paint
We've all watched a professional manicurist at work and wondered if all those coats are really necessary? In a word, yes! A good base coat will fill ridges, grip onto nail polish and stop it turning your natural nail any strange colours, so get one of those on, stat. Nails Inc 2 in 1 Base and Top Coat, £8 also works on top of colour to protect and add an expensive-looking gloss. Go for at least two coats of colour, three if it's not entirely opaque, and aim for confident swipes right from the nail bed to tip. Start with one fat stripe in the middle of the nail then two more on each outer edge. Leave for 30 seconds before adding another coat and (most importantly) don't mess around with it too much. Nudges, build-ups and bubbles look far messier than a little smudge outside the lines, which you can deal with easily later on.
Clean up
Eve professionals need to do this, dip a skinny cotton bud in remover (My Kit Co Small On Point Buds, £3.50 are the smallest ergo best I've found) and clean up all the way round each nail, catching any rogue colour in the side nail beds. Check the edges of your nail for any raggedy bits and firmly whisk off with a single swipe of a coarse emery board, then cap again with your top coat. Rub Clarins Hand and Nail Treatment Cream, £21 into your palms and backs of hands and finish with a couple of drops of 3ina Quick Dry Top Coat, £6.95. This absolute must-have that cuts sitting around time from half an hour to about five minutes, a total lifesaver as after all that effort a smudge at this stage would be seriously infuriating.