Brilliant hair care tips you've never heard before
We consulted the woman&home beauty team, hair care experts and our favourite hairdressers to find out their secrets when it comes to beautiful, healthy hair...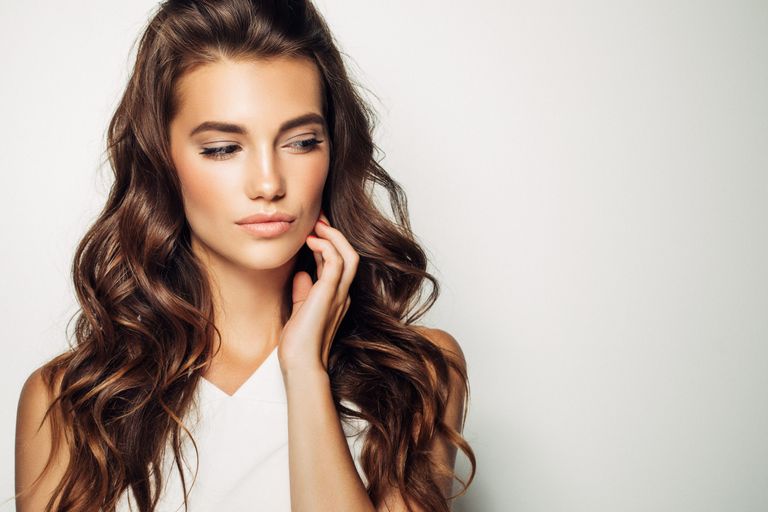 We all know the obvious hair care tips; get regular trims, always use heat protector, a deep conditioning mask can work wonders. Read on for the tips from the experts you *haven't* heard before...
For covering grey
"Early-onset grey was the bane of my hair life until root touch-up powders came along (Colour Wow Root Cover Up, £28.50 is still the best), but I've also been known to use a matte taupe eyeshadow. Seal it with hairspray and it'll be rainproof too." Fiona McKim, beauty editor
For a quick volume fix
"Create extra volume by zig-zagging your parting towards the crown. It gives even fine hair a real boost."Annie Vischer, beauty editor
MORE:2019 hair trends: simple, stylish ways to update your look this year
For oily hair
"If you suffer with an oily scalp but excess dry shampoo leaves your hair feeling dirty, try applying the night before. It soak up any excess oil produced while you sleep too, meaning fresh, soft hair by morning."Hairdresser Lee Stafford
For teasing out tangles
"Detangle your hair with a large tooth comb, starting from the ends to the scalp. This helps unknot the hair in the quickest and most efficient way possible pre-styling." Charlotte Mensah, award-winning stylist and Afro hair specialist
For easy waves
"The easiest way to create modern, flat waves is with straightening irons. Working from root to point, gently clamp your hair and push back towards the iron to create an 'S' bend. Work over the head, completing the top sections last." Craig Taylor, creative director at Hari's Hairdressers for L'Oréal Professional
For fragile hair
"Remember to be gentle when styling your hair – the underneath section is the part that gets the most abuse. It gets rubbed by your top, coat, scarf and when you sleep.
MORE:The best hair dryer – for a professional blow dry at home
"But it's this part of your hair that will make it look and feel longer. Give it a little TLC by using lots of hair masks, avoid colouring it if possible and think about sleeping on a silk pillowcase to avoid too much friction." Creative director and session stylist Zoë Irwin