19 Easy Styling Tricks To Beat A Bad Hair Day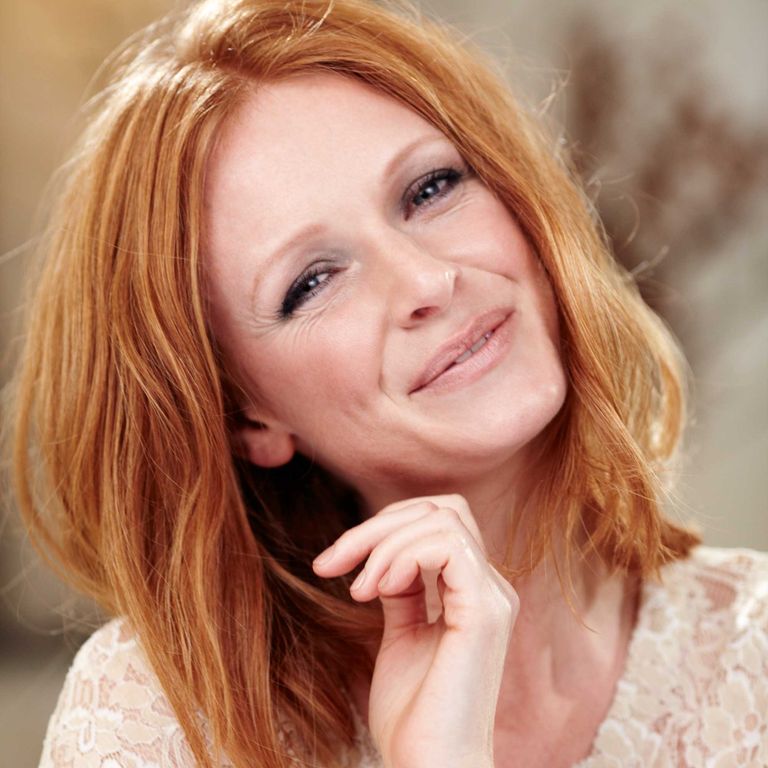 Expert tips on how to update your hairstyle today...
Bad hair days. We all have them, but in winter, they seem to come on a lot more frequently. Yes, thanks to the cold, the wind and the rain, our hair comes under a lot more stress than it usually does, so having a few tricks up our sleeves to combat it might make those few months a lot easier.
And by tricks, we mean a few key products and techniques to help you manage bad hair days almost as soon as they creep up on you. Your first line of defence? Hairspray. A good hairspray will help you to keep you in total control of your hair, and help make frizz an impossibility.
Anyone familiar with British weather will know that predicting rain is an impossible task, so keep one step ahead of the downpour by choosing styling products that help to weatherproof your hair and protect it from any precipitation-based crisis?. Look for waxes, sprays and serum that make your hair waterproof, so even a monsoon won?t bring your hair down.
Another wonderful by-product of winter? Dryness. Yep, just when you thought you were safe from the heat, in comes air-con to throw a spanner in the works. All that air can dry out your hair and leave it dehydrated, so give it an extra conditioning step by incorporating a smoothing serum into your hair routine and using a mask once a week (a least) to keep those moisture levels topped up.
Add some texture to limp hair affected by the damp air with wax ? this works especially well on short hair: just play up the choppiness by rubbing it into sections with your fingers.
And if all else fails? Salt spray into the lengths or a spray of dry shampoo into the roots to add some body will turn your bad hair day into the best one possible. Magic.
Click to see which products can reverse your bad hair day...
Bad hair day: Erase greys
Before you bring a curling iron within an inch of your hair, make sure it's in the best possible condition. Investing in a nourishing shampoo and conditioner is the first step, the second is using one of the new breakthrough products which are the make-up equivalent of haircare. In the same way that a CC cream corrects redness and uneven pigmentation in your skin, L'Oréal Professionnel Vitamino Color CC Cream, £12.49 erase dull patches and colour consistency in blonde hair. It detangles, smooths and illuminates each hair follicle so that your tresses maintain that freshly coloured shine for longer. Much like Josh Wood Blending Wand, £12.50, which behaves as a concealer, disguising hair flaws, covering up root regrowth and stray greys. Brush it onto wet or dry hair and blast with a hairdryer for seamless colour touch up that last three washes. The best bit? It comes in 30 shades, take your pick.
Bad hair day: Add a gentle wave like the experts
When stylists are frantically trying to get models ready for the catwalk backstage at London Fashion Week, they need tools that work fast. GHD's Curve Classic Curling Tong, £110 is a favourite, and creates loosely waved curves in the hair in seconds, even for fine tresses which often stuggle to hold curly styles. Snap it up and make your mornings easier.
Bad hair day: Add height
A little lift at the root can give your whole head of hair the illusion of youthful body. Part style in the middle and lightly tease the underside of the crown using Kent backcombing brush, £8.99.
Bad hair day: Instant lift
Pots of powder are great when it comes to instant body at the roots. A new fave for fine hair or anyone wanting root volume is Charles Worthington Root Lift £5.99. Sprinkle along the parting onto backcombed sections for volume at the roots or rub into the lengths for texture.
Bad hair day: The new grey
Bright, light and luminous, white blonde illuminates the skin and is so cool. 'It's a great colour for those who are already going grey,' says top colourist Daniel Galvin. 'Straightforward grey can look flat, make your face look drawn and highlight wrinkles. White blonde is much more three-dimensional, which means it looks more textured, and it brightens your complexion.' 'It suits a fair complexion, light eyes and an original hair colour from mousey ash to blonde, or now grey. If hair is darker, you'll be in danger of inviting 
in dreaded brassy orange.'
Bad hair day: The right brush
Blow-dry your hair smooth, using a big, round, natural, boar-bristle brush - and avoid nylon bristles, which tend to make your hair more static and frizzy. Opt for GHD Natural Bristle Radial Brush Size 2, £17.50.
Bad hair day: Bouncy curls without the frizz
Get a set of large barrel rollers, such as BaByliss Boutique Salon Ceramic Rollers, £50. After blow-drying, wrap sections of your hair around a roller and leave to cool. Hair sets smoothly, reducing any flyaway or tendency to frizz.
Bad hair day: Tame frizz with a blow-dry
'Your blow-drying technique can really help tame frizz,' says Harry Josh, international creative consultant at John Frieda. 'When blow-drying, make sure the hairdryer follows behind your brush, with the heat aiming down the hair shaft - this will keep the cuticle smooth and create an ultra-shiny finish.' Image from Karine Jackson
Bad hair day: Use blue shampoos or violet hues
Blondes need to work extra hard to keep the colour cool and ensure hair doesn't go brassy or yellow. Clean and condition fragile, highlighted and blonde hair, with Pureology Perfect 4 Platinum Shampoo, £11.75 and the protein-rich Conditioner, £15.15 for 250ml. Or try Colour Restore Iced Platinum Hair Toner, £12.99 at Boots, which takes away that yellow tone of natural keratin in the hair when it's lightened. Either rinse through like shampoo or leave on for a deeper effect.
Bad hair day: Protect from sun damage
The sun's rays damage your hair. Wish you'd protected it better? Here's how to put the life back in your hair. Leave an extra day between shampoos, as over-washing parched hair removes natural oils that help to rebalance dehydration. Try the gentle botanical A-Kin Ylang Ylang Colour Care Shampoo, £10.50. Or dilute your usual shampoo.
Bad hair day: Soften and tame with oil
A touch of olive oil rubbed through your hands and applied to the frizzier ends of your hair is an easy way to soften and tame. Otherwise, L'Oreal Professional Mythic Hair Oil, £16.49, with avocado oil and grape seed oil, is a luxury, daily leave-in must-have for unruly hair. Redefine curls after a smoothing blow-dry with Babyliss Curl Secret hair curler, £99.99.
Bad hair day: The best way to condition
Towel-dry hair before conditioning, otherwise your conditioner can't penetrate your hair properly to make it healthy and shiny - and that's a waste! Especially if it's the fabulous Percy & Reed Totally TLC Hydrating Mask, £20
Bad hair day: Reduce colour fade
Put shine back into your hair and help reduce colour fade with the effortless Nice 'n Easy ColourSeal Gloss, 99p for 30ml.
Bad hair day: Guard against heat damage
Heat damage from electrical styling tools strips colour and makes hair fragile. Use a heat-protecting product such as L'Oréal Professionnel Mythic Oil, £16.49 for 125ml. 'It's my absolute fix,' says stylist Malcolm Edwards.
Bad hair day: Effortless
For a laidback look, rub Aveda Damage Remedy Daily Hair Repair, £18, through damp hair, scrunch large sections, then tuck hair behind your ears while it dries to create a gentle wave.
Bad hair day: Use serum - but just a touch
'Don't try to tame frizz by loading up on conditioner,' says Harry, 'as this will leave hair looking dull and flat. Instead, use a frizz-eliminating serum or cream and apply only a small amount - the size of a pound coin - while hair is wet.' Try TRESemmé Salon Smooth Serum, £4.50, or Aveda Be Curly Style Prep, £21 which helps keep moisture in curls and reduce frizz.
Bad hair day: Shine out
'With heat from appliances, home treatments are essential,' says stylist Karine Jackson of Karine Jackson London. Treat yourself to a nourishing mask like Herbal Essences Beautiful Ends, £1.97. Or, mist hair with Neal & Wolf Glow Super Shine spray, £9.50 to inject some healthy mirror shine.