Crowd-Pleasing Perfumes That Make Great Gifts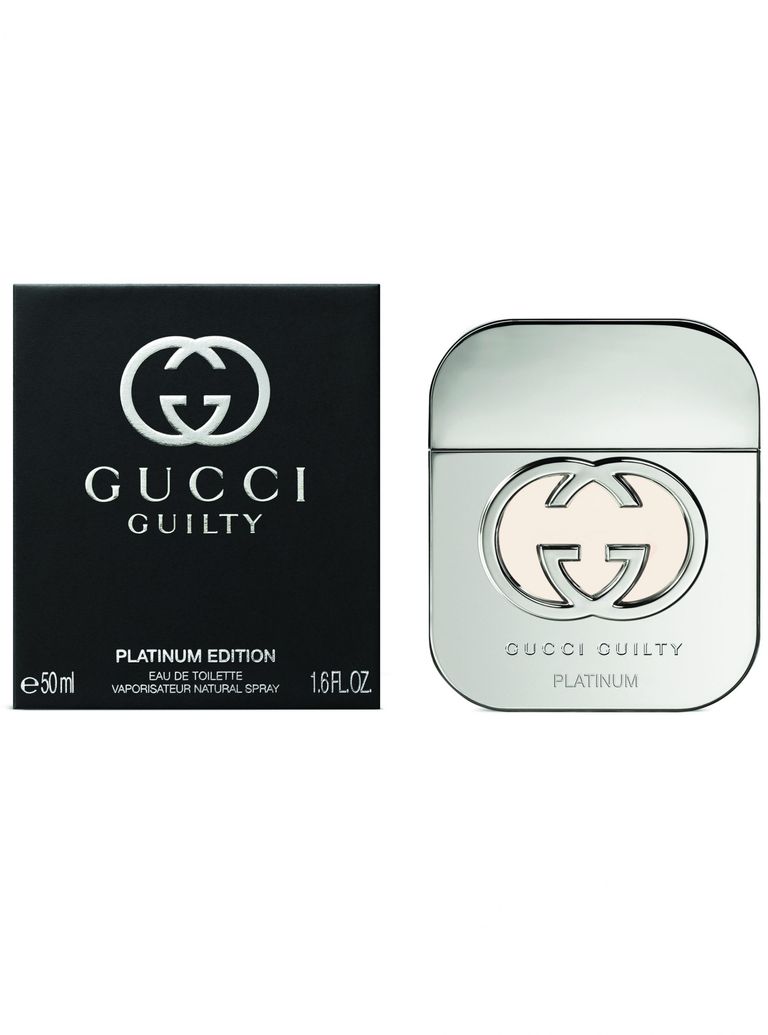 It's easy to see why fragrance is a classic Christmas gift - the glamorous bottles, the promise of smelling lovely all year long - but on the same token it's also quite a tricky customer. The scents we wear and notes we enjoy are so personal, one woman's Dior Poison is another woman's... well, you get the picture. If you're planning to treat a lucky loved one to a new perfume this year but don't have the faintest idea which one to choose, help is at hand. All you need to do is surreptitiously find out their go-to classic (the old "you smell gorgeous, what are you wearing?" always works for us) then either top up their signature scent or try a twist with the corresponding new-ish kid on the block. Every fragrance we've included is a bonafide crowd-pleaser, no polarising perfume here, so you can hand over that little gift wrapped box with confidence come the big day.
Stella McCartney EDP A little bit pretty, a little bit moody, this was an instant smash when it launched in 2003 and continues to fly. The secret is cool, clean English rose, nothing blowsy or old-fashioned about this floral, and a deep amber base. Buy Stella McCartney EDP for £42 at Stellamccartney.com
You might also like...Elizabeth Arden Always Red Femme Eau de Toilette, £38
, fruitier and a bit more frivolous, but retains that stylish cool girl glamour with blackcurrant and cedarwood.
Chanel No5Probably the most famous perfume in the world. This is womanly, floral, fizzing with aldehydic notes and has scores of devoted fans, quite rightly. Buy Chanel No.5 Eau de Parfum Spray for £61.20 at Boots.com
You might also like... Would it be cheating to suggest Chanel No5 L'Eau, £68? If your recipient is No5 loyal there's no need to steer her too far away, this update is crisper with juicy citrus fruit but retains that lovely fresh floral core.
Mugler Angel EDT The first popular super-gourmand scent, this is much-loved by sweet-toothed fragrance fans, and no wonder. Imagine a patisserie, bottled with caramel, vanilla and a candied fruity kick. Buy Mugler Angel for £52.50 at Mugler.co.uk
You might also like...YSL Black Opium Eau De Parfum Christmas Edition, £66, tasty, with aromatic coffee and vanilla in a fun glitter-flecked limited edition bottle.
Dior J'Adore EDP
Everything about this says sexy, exotic, classic. From the heady jasmine and orange blossom blend to the glamorous gold bottle and who can forget Charlize Theron in those ads? Buy Dior J'Adore Eau de Parfum for £63 at Amazon.co.uk
You might also like...Gucci Guilty Platinum Pour Femme, £54, is suitably sultry with patchouli, pink pepper and peach. The swishy platinum bottle should please too.
Jo Malone London Pomegranate Noir Cologne
Juicy and punchy, a spoonful of sweetness, a suggestion of spice - it's easy to see why Jo Malone made her name on this addictive scent. Its fans are loyal and manifold, splash out on the matching body cream and they'll love you forever. Buy Jo Malone London Pomegranate Noir Cologne for £43 at Jomalone.co.uk
You might also like...Estee Lauder Modern Muse Nuit EDP, £50, is a little deeper and headier, with mandarin and cassis, drying down to a base of musk and vanilla.
Marc Jacobs Daisy
Easy-breezy, feminine and fresh, this set a trend for cleanly scented fragrances in the early noughties and while there have been many imitators (and spin-off Daisy editions) The original red berry and light wood accord is still the business. Buy Marc Jacobs Daisy EDT for £39.16 at Amazon.co.uk
You might also like...Missoni Eau De Toilette, £53, is fresh and zippy with pink berries, freesia and white cedarwood.