Shitake mushrooms are the unlikely star of this new face serum that promises to fade dark spots
Dark spots are said to fade after just one week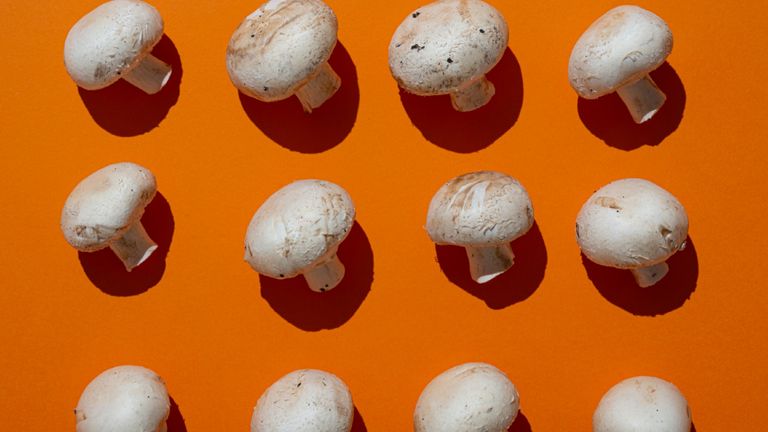 (Image credit: Getty Images)
We all know the benefits of adding mushrooms to your diet, the Vitamin D packed fungi promises to power up your plate in no time with antioxidants, fibre and protein.
But shitake mushrooms are now making a guest appearance in beauty products, from the best eye cream to facial serums, the humble mushroom has suddenly found peak fame.
Dermalogica's latest launch, PowerBright Dark Spot Serum is one such beauty product and contains a blend of shitake mushrooms and peony flower. The addition of shitake mushroom is said to brighten skin and even skin tone by degrading melanin, while peony flower extract decreases the amount of tyrosinase, so less is available to produce melanin.
Ingredient of the moment, ashwagandha - otherwise known as Indian Ginsing - is also included in the new serum, this addition is said to help protect your skin against future damage, delivering antioxidant benefits too.
The new serum is also packed with niacinamide to help to fade the appearance of dark spots along with amino acids, which are said to protect against pollution.
Born out of increasing searches online for hyperpigmentation solutions, Dermalogica got to work creating the latest launch, which according to their own research will fade dark spots and balance the appearance of uneven pigmentation in just a few days.
What are dark spots and hyperpigmentation?
Hyperpigmentation appears in many forms, from sun spots and age spots to melasma which can be caused by hormone changes or skin irritation. While there's nothing wrong with hyperpigmentation and dark patches some people choose to fade dark patches with creams or serums, resulting in a more even skin tone.
How to use Dermalogica's PowerBright Dark Spot Serum
After cleansing and toning, apply one pump of the Dark Spot serum each morning. Press into skin until the product is fully absorbed and always remember to wear sunscreen.
Lydia is Lifestyle News Editor at woman&home
She specializes in travel, food & drink, fashion, beauty and wellness.

Her travel writing has been published in BBC Good Food, Oh magazine, Harper's Bazaar, Town&Country, Elle and MailOnline.
Before joining woman&home Lydia headed up the fashion & beauty print team at Now, and worked as Fashion & Beauty Editor at Top of the Pops magazine where she interviewed and styled some of the world's biggest pop acts, from Taylor Swift and Little Mix to Demi Lovato and One Direction.