John Lewis' new beauty recycling scheme will give you money off their products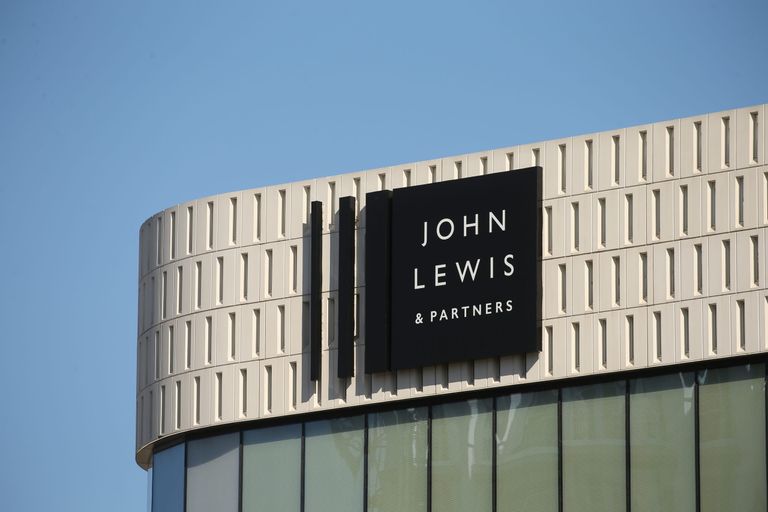 By Amy Hunt
Doing our bit for the environment is increasingly important.
And although shopping can often get a bad rep when it comes to being sustainable, with fast fashion dominating the high-street, many beauty retailers are actually taking solid steps to help customers shop more responsibly.
John Lewis & Partners are one such shop making the important move, with the launch of their brand new beauty recycling scheme.
The popular department store have teamed up with TerraCycle - who also work with The Body Shop in a similar way - to create the scheme, which means customers are now able to return their empty product bottles, for £5 off any John Lewis beauty purchase.
MORE:An edit of the best anti-ageing Boots No7 products, as chosen by our beauty editor
It's a brilliant initiative, considering the huge range of beauty brands available at the store, from Chanel to Laura Mercier and Bare Minerals.
Their new scheme, which kicked off on 14th June, is only open to members of the My John Lewis loyalty programme at the moment, and in place across just 36 of their stores.
But if the trial is successful, there's every chance it could be rolled out across the country.
At the moment, loyalty customers can bring back almost any type of container which previously held their favourite beauty product - from empty shampoo bottles to mascara tubes.
However, you won't be able to return empty nail varnish bottles, perfume bottles, and old cans of deodorant in the John Lewis beauty recycling scheme, given that they are highly flammable.
Speaking about the new scheme, Martyn White, Senior Sustainability Manager at John Lewis & Partners, explained that it's a great way for customers to recycle their old beauty products - something they may previously not have known how to get rid of responsibly.
He said, "Our customers are becoming more mindful about what they buy and what happens to products once they've reached the end of their first life.
MORE:John Lewis unveals summer swimwear range with slimming Lycra and supportive underwire for all body types…. and it won't break the bank
"Beauty products are notoriously hard to recycle which can make it hard for customers to know what to do with them, which often means they end up being thrown in the bin.
"One of our key aims is to make 'being sustainable' as easy as possible for customers, so it doesn't have to be a difficult choice. The BeautyCycle trial will help us to do just that, enabling customers to shop and enjoy beauty products in a more sustainable way, ensuring the materials are re-used in the best way possible."
We couldn't agree more! Will you be trying the scheme out?