Is lockdown giving you wrinkles? An expert explains why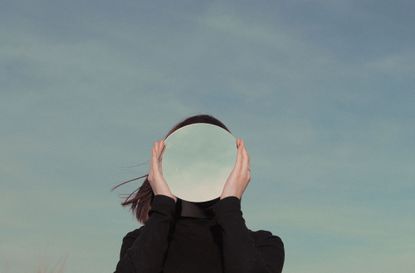 During the time we've spending at home over the past few weeks, have you noticed more lines on your face?
Dr Serkan Aygin is a member of the International Society of Dermatology, with over 24 years of experience in dermatology. He was recently awarded the European Awards in Medicine 2019 for Hair Transplantation and is also Founder of dermatology and medical aesthetics clinic, Doku Medical Center.
Wrinkles or fine lines are usually regarded as a side product of the ageing process, but there are other factors to consider that could be causing an increase in your forehead wrinkles or frown lines during the lockdown and yes, unfortunately stress stands out as one of the primary causes.
Stress is essentially our body's flight-or-fight response, and it's triggered when our sympathetic nervous system senses a threat. Cortisol, the primary stress hormone, has been known to break down the collagen in our skin. And unfortunately the more stressed we are, the more cortisol our body generates.
When left unchecked, increased cortisol can suppress the skin's immune function. Eventually our skin cells won't be able to naturally rebuild the elastin and collagen as well as they used to. And that's exactly what causes wrinkles; a loss of elastin and collagen.
Will these wrinkles go away when I'm less stressed?
With short-term stress, there is always some reversibility. But the longer the person is under stress, the more permanent the wrinkles become.
Feeling stressed during this time feels inevitable- what can I do to battle the wrinkles at home?
Take vitamins: Vitamins C, D, and E are vital to promoting healthy skin function especially now people may be lacking sunlight from staying indoors more. Vitamin C contributes to collagen formation which supports skin strength, while Vitamin D helps create healthy skin cells, playing an important role in skin tone.
Vitamin E contributes to the protection of cells from oxidative stress which can help protect against premature ageing and wrinkles.
Create a routine: Implement a stress-relief routine in your daily life. You could exercise, meditate, or journal. Exercise helps to protect skin from free radicals, synthesise hyaluronic acid and can even slow down the ageing process, so I recommend you allocate a few minutes daily to remain active physically. You can also work on new hobbies such as painting or creating any form of art to lower your stress levels. It is important that you remind yourself not to overthink during this lock down and to work on keeping calm during such such a time.
Stay hydrated: When you are under chronic stress, it's easy to forget to stay hydrated, and this can compound the problem. Moisturize the skin externally and internally by drinking enough water -8 cups of water intake is recommended.
Change your lifestyle: Focus on living a healthy lifestyle overall—eat a balanced diet rich in oily fish, healthy fats and antioxidants. Limit alcohol intake, caffeine and sugar, avoid smoking, and implement breathing techniques during the day.
Have a good night's sleep: Aim for seven-eight hours of sleep, as this is an important time when the body repairs damage to the skin. If you have sleeping problems I recommend chamomile or passion flower tea
Wear SPF: Use a sunscreen daily that has an SPF of at least 30 (or products containing sunscreen) even when it doesn't seem sunny outside.
Use skincare products: Dead skin cells can build up and darken the appearance of wrinkles, so you may consider a light chemical exfoliation with face acids and also use vitamin C serums.
Mariana is the editor of My Imperfect Life. She has previously worked for lifestyle titles including GoodtoKnow covering all aspects of women's lifestyle - from the Royal Family, beauty and fashion to wellness and travel. She was nominated for AOP Digital Journalist of the Year in 2020, and for New Digital Talent of the Year at the 2016 PPA Digital Awards. She's mildly obsessed with TV (reality TV shows included) and spends far too much time planning her next trip away.