Something you do every day could be damaging your hair without you even knowing
Oops!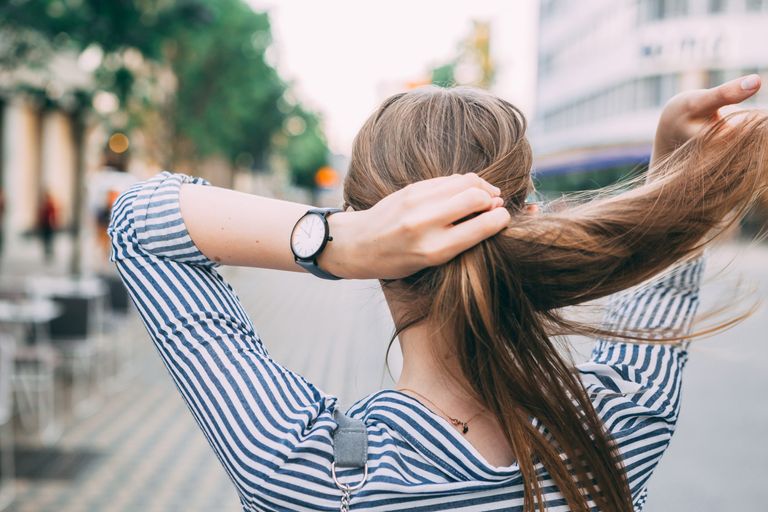 (Image credit: Getty)
A new study has found that something many of us do every single day could be damaging our hair hugely – without us even realising.
Research conducted by Tangle Teezer, a brand that majorly changed the hair brushing game with the release of its iconic handle-less brushes, found that loads of women cause damage to their hair every time they brush it.
The study, which asked 2,000 women about their hair care habits, found that half of participants tame and de-tangle their locks by brushing from the scalp, downwards – something that is a complete no-no in the hairdressing world.
Meanwhile, the same amount reported thinking it's totally fine to aggressively brush knots out of their tresses.
A third revealed they use the same brush for every aspect of styling – another big blunder in the eyes of hair experts.
READ MORE:Thinning hair? 6 common triggers and expert tips on how to stop hair
Speaking on the findings, Tangle Teezer founder Shaun Pulfrey said, "It's worrying to see just how many women are brushing their hair incorrectly and causing unnecessary damage to their hair.
"It's also concerning that women are using one brush for all tasks, a good way to look at this is you wouldn't use a foundation brush to apply blusher, so why use a detangling brush to blow dry hair?"
Shaun also urged knotty hair sufferers not to tug at the stubborn tangles.
"No matter how tempting it is to pull or cut knots, it's always best to use a detangling hairbrush."
This comes after a it was reported that hairdressers are urging salon-starved punters to opt for a hygienic cut following the coronavirus lockdown.
BOOK NOW:Find you nearest hair salon with Treatwell
With salons set to open again after three months this weekend, it's thought that opting for a short bob is the best way to go if you want to keep things as germ free as possible.
Having less hair around your face and shoulders can mean that you're less likely to be batting it away from your eyes and touching your face.
Your locks will also be less likely to come into contact with your clothes, which means bacteria can spread around your body less easily.