QVC reveal which Elemis beauty set has sold 40,000 units in 24 hours to become fastest selling beauty collection ever
We're not surprised it's so popular, it's quite a saving!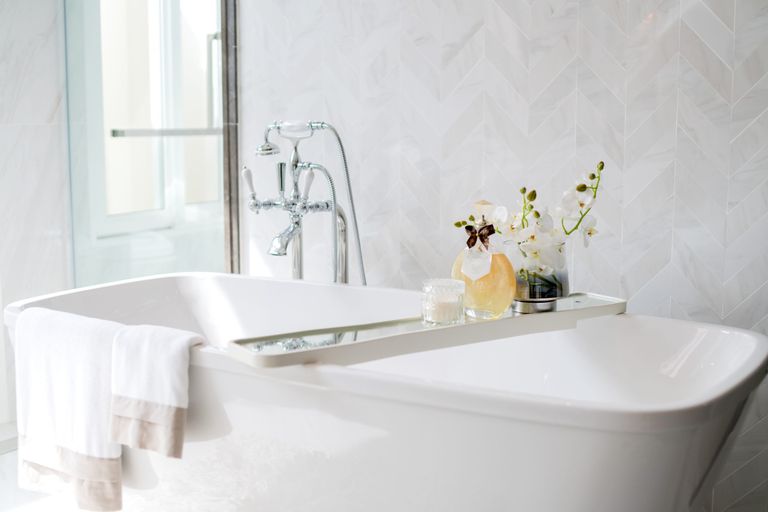 It's never too early to start thinking about Christmas, and if you've already started making a list of pressies for your friends and family - you'll want to hear about this offer before it's too late.
QVC and Elemis first teamed up back in 1995. They have worked together on 80 collections since. And to celebrate their 80th 'Special Value Collection' they have created two gorgeous gift sets. But the best part? Both are packed with £170 worth of goodies, but are on sale at QVC for just £49.96 each.
A staggering 40,000 units of these collections have been sold since their launch at qvcuk.com (which at the time of writing was one day ago). The sets in question are the Elemis Skin Nourishing 7 piece collections, which come in two variations - Modern Rose and Gorgeous Skin. We predict a swift sell-out. So get clicking quick to avoid missing out.
With two indulgent collections to choose from, long-standing Elemis fans will love the skin nourishing range, packed with everything you need to see your skin through the winter months. From the oil-rich body cream perfect for rehydrating dry, flaky skin to the pro-collagen marine oil to perk up partied-out complexions.
If you're keen to try something different, the Modern English Rose set is packed with QVC exclusives of this brand new scent. Enjoy reformulations of favourites including the Bath & Shower Milk and Hand & Nail Balm. There's no compromise on skin-loving ingredients either, with all of the rose-scented products harnessing omega-rich cotton seeds and camellia oil to soften and soothe.
SHOP NOW:Elemis 7 Piece Pro-Collagen Gift of Gorgeous Skin Collection in Modern Rose, £49.96
Included in both sets is the best-selling Pro-Collagen Marine Cream, which, priced individually at £87 for 50ml, means you can snap up an entire bag full of Elemis goodness for less than the price of a single tub.
SHOP NOW:Elemis 7 Piece Pro-Collagen Gift of Gorgeous Skin Collection in Skin Nourishing, £49.96
And whilst both sets come with a lovely limited edition fabric pouch, they also come with a gift box too – meaning you can pick and choose which beauty buys you give as presents, and which you want to keep back for yourself.