This wrinkle repair serum is sold every 4 minutes on Amazon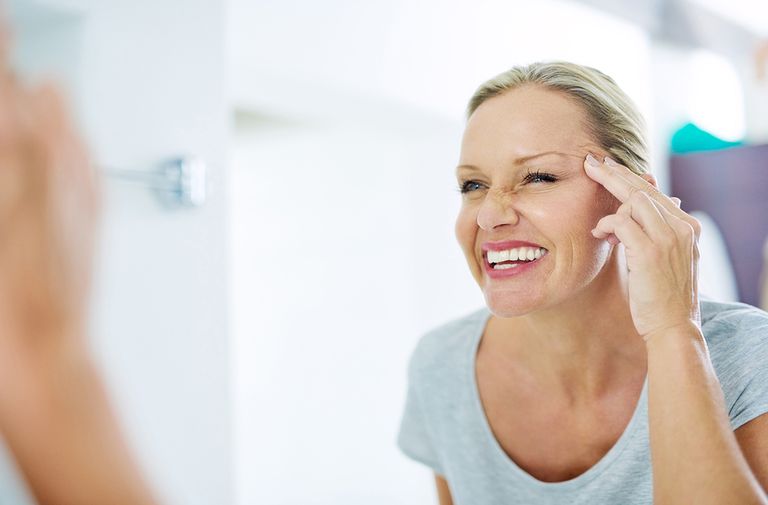 (Image credit: Getty)
When it comes to skincare it can sometimes feel overwhelming.
There are so many products out there claiming to be an overnight miracle cream that will leave you with skin as glowing as Holly Willoughby or duchess Meghan.
Any while anyone who has delved into the world of skincare will be familiar with hero ingredients like retinol and the abundance of skin-loving acids like hyaluronic, glycolic and salicylic, when it comes to brightening the skin, there's only one addition that really counts – vitamin C.
Vitamin C has become a staple in the routine of anyone wanting to be left with a duchess-worthy glow, but with so many options out there and most of them hardly purse-friendly, it can be tricky to pinpoint the best one to use.
But trusty Amazon has come to the rescue with one of its bestselling products.
The online retailer's InstaNatural Vitamin C serum, which is available for only £13.97, is so popular that the site sells one bottle every four minutes, and for good reason.
The cruelty-free serum has been met with thousands of five-star reviews across Amazon's UK and US sites for its ability to minimise the appearance of scars and pores, clear bursts of acne, soften fine lines and even and brighten the complexion.
As well as vitamin C, the serum is enhanced with a cocktail of other skin-loving ingredients that boost its ability to improve the complexion.
While hyaluronic acid and argan oil, as well as the Duchess of Cambridge's go-to rosehip oil, hydrate and nourish the skin, the serum uses antioxidant ferulic acid to slow down the ageing process and protect against damage from environmental toxins.
Seabuckthorn oil, which contains fatty acids to boost skin's elasticity, and vitamin E also protect against environmental free radicals, stopping environmental stressors from weakening the skin and causing unwanted changes like wrinkles and hyperpigmentation.
More: High-tech skincare ingredients explained by a dermatologist
'This serum is magic,' wrote one customer. 'It's soaks right into your skin. Your pores just pull it right in and your skin feels so soft'.
'I noticed that my complexion seemed brighter within a week,' added another. 'I see it's definitely softened some of my fine lines and balanced areas of uneven skintone.'
'I can't even believe the difference it does from just ONE application,' raved one customer. 'Immediately after applying it, my skin feels smoother and my pores are visibly smaller'.
One reviewer explained how it has transformed her complexion, writing: 'Since I started using this serum everyday I have noticed a significant difference in the texture and overall tone of my skin.
'I spend a lot of time in the sun and dark spots are my nemesis. This serum brightens my skin and has helped significantly reduce those nasty dark spots.
'Additionally, the array of ingredients in this serum work to hydrate my skin and I have been getting closer to that glowy complexion I've been striving for.'