The white tea in this chocolate pot recipe gives a serious antioxidant fix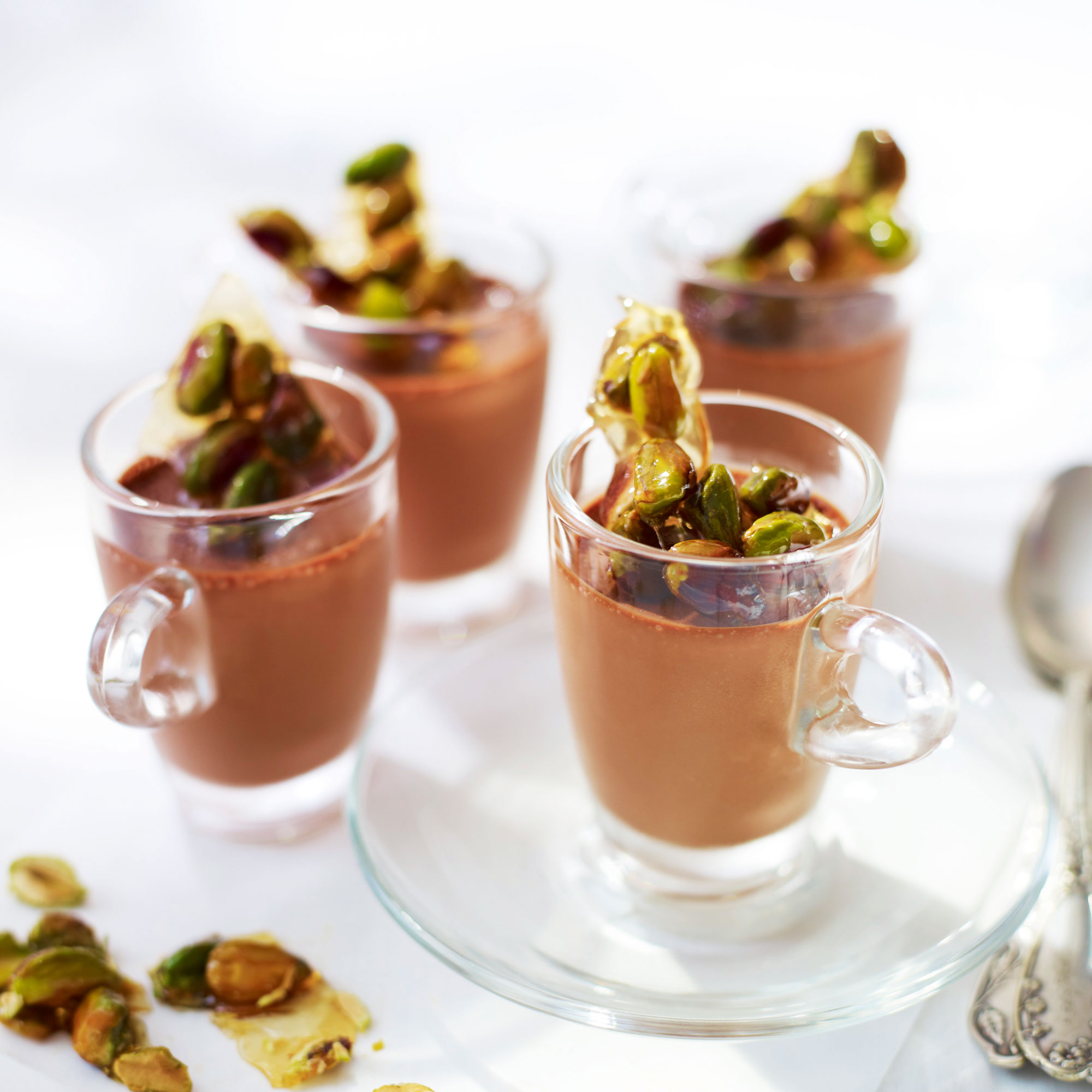 Ingredients
300ml (½pt) single cream
3 white teabags, briefly dunked in boiling water
200g (7oz) good-quality dark chocolate (at least 70% cocoa solids), chopped
6tbsp agave syrup
1 large free-range egg
4tbsp pistachios, toasted and chopped
you will need
8 ramekins, glasses or espresso cups
Preparation
Heat the cream very gently with the teabags. When it begins to steam, remove from heat.

To make the chocolate pots, whizz the chocolate, 1tbsp of the agave syrup and a pinch of salt in an electric blender. Squeeze the teabags into the cream and pour the warm cream over the chocolate. Blend the chocolate and cream, then add the egg and blend again.

Divide the mixture between the ramekins and chill in the fridge for 3 hours before serving.

To make the topping, heat the remaining agave in a frying pan, let it bubble for 2 minutes, tip the pistachios in and pour on to a sheet of baking parchment to cool. Break into pieces.

Remove the chocolate pots from the fridge 30 minutes before you want to serve, and top with the pistachio toffee. These will keep in the fridge for 3 days.
Daily Email
Get the best entertainment news, recipes, fashion, beauty and wellbeing advice for you. For FREE.
Sign up