Adults only jelly recipe – letting delicious summer berries sing for their supper.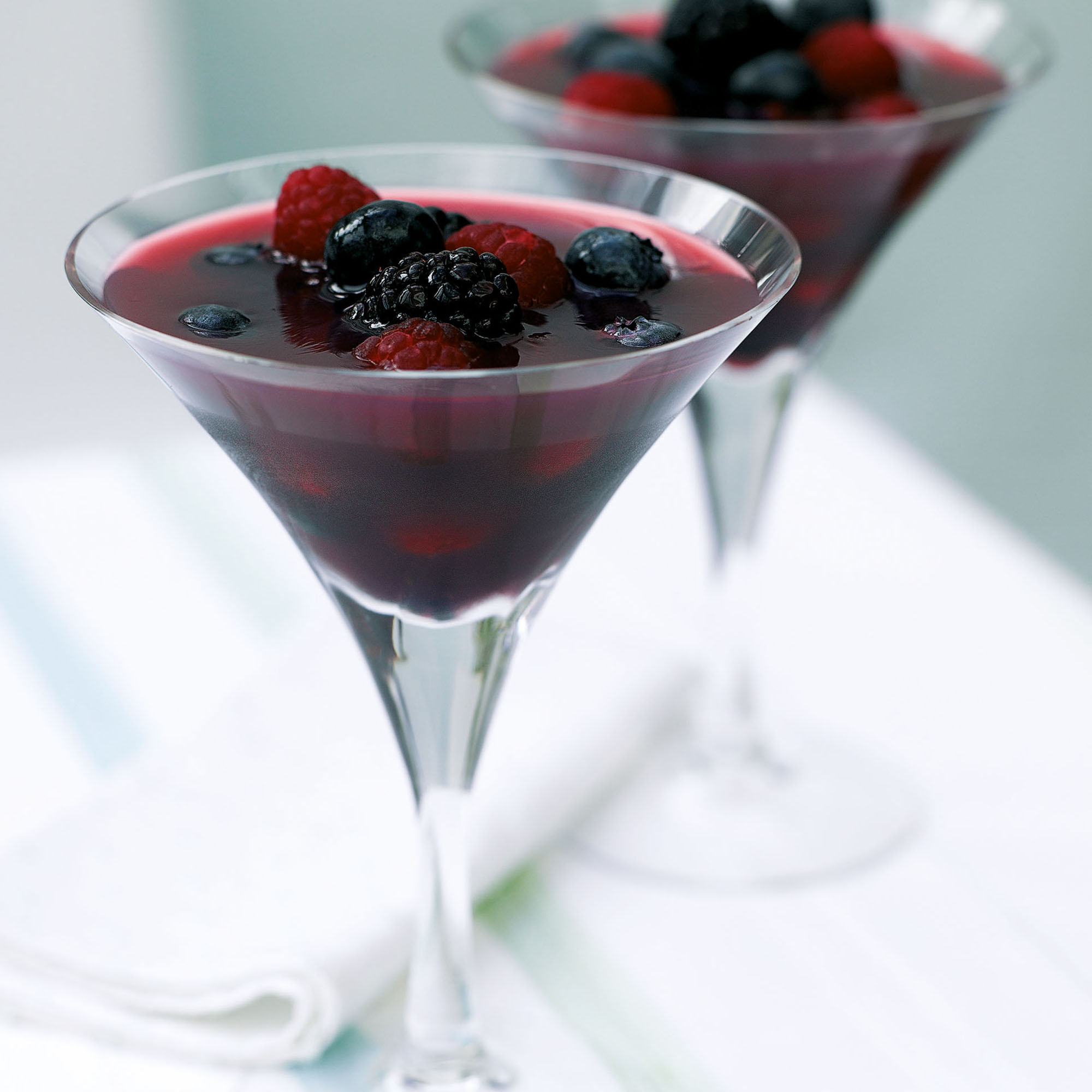 Ingredients
75g (3oz) blueberries
75g (3oz) blackberries
150g (5oz) raspberries
275ml (10fl oz) fruity red wine, such as Beaujolais
3 level tsp powdered gelatine
juice ½ lemon
75g (3oz) caster sugar
100ml (4fl oz) sloe gin (such as Gordon's or Plymouth)
You will need
4 martini or cocktail glasses

Preparation
Soak all the berries in the red wine for 30 minutes. Now strain the berries into a sieve and place the red wine in a small saucepan. In a small heatproof bowl, sprinkle the gelatine over the fresh lemon juice and leave to "sponge" then melt it over a saucepan of gently simmering water. Heat the red wine and sugar gently, let it bubble for 5 minutes, then remove from the heat and add the gelatine. Stir well, then add the sloe gin. Leave to cool slightly. Pack a mixture of the berries into 4 martini or cocktail glasses and pour over the wine mixture. Place in the fridge to set for at least 4 hours before serving.